Quebec's ongoing review of its Immigrant Investor Program aims to stop new arrivals from using the province as an entryway to settle elsewhere in Canada.
Data obtained by Lexbase, Canada's leading immigration newsletter authored by Vancouver lawyer Richard Kurland, shows that 91 per cent of the applicants who landed in Quebec under the investor program between 2014 and October 2019, have principal addresses now outside the province.
Arianne Méthot, spokesperson for Immigration Quebec, told New Canadian Media (NCM) that issues around settlement of immigrant investors in Quebec are part of the program review. She said the program suspension is in effect until March 31, 2021.
Immigration to Quebec is conducted in a unique way, separate from the Government of Canada's selection criteria. Individuals and families who apply to reside in Quebec as economic permanent residents must go through the Quebec immigration system.
Once selected by Quebec, the federal Immigration, Refugees and Citizenship Canada (IRCC) will oversee other admissibility issues like health and security. But there are no restrictions on moving to another province.
As of June 3, 2020, there were some 19,300 people destined for Quebec with an application for permanent residence in inventory at the IRCC or awaiting admission in the business class, said Méthot. Of that number, 18,600 were selected in the Investor Program. These include principal applicants as well as dependents.
Shannon Ker, IRCC communications advisor, said both provincial and federal officials take numerous steps to ensure that applicants under the Quebec Immigrant Investor Program have an intent to reside in Quebec. 
"However, an individual who gained permanent resident status through the Quebec Immigrant Investor Program has the right to move into any province and pursue an economic livelihood, the same as any other permanent resident or citizen of Canada," she said.
Kurland in the Lexbase newsletter said his private data run reveals this honour system has opened the door to "systemic abuse" of Quebec's investor immigration program when it comes to "intended province of destination."
He said that the core problem is caused by the federal immigration authority because it does not provide rules regarding a precise duration a person must remain in the intended province of destination.
 "It is the sole responsibility of the Department of Citizenship and Immigration to set a precise duration a person must remain in the intended province of destination, and to establish the consequences for non-compliance. It is not only Quebec. Other provinces experience retention challenges, all the time," said Kurland.
Kurland stressed that the Quebec immigrant investor program is well-managed by the Province of Quebec, and over the decades, the program has consistently delivered families who made economic contributions in Quebec, exactly as planned.
"The very recent years do show a trend towards improved retention rates for Quebec. This is mainly due to new screening measures aimed at improving Quebec's retention rate. Today, having close family members studying or working in Canada and outside Quebec, or having ownership of a property or business in Canada and outside Quebec, will invite careful scrutiny of your 'intent,'" he said.
"In the absence of federal rules regarding a precise duration a person must remain in the intended province of destination, Quebec is doing its part," he added.
The following is a data set on Quebec's immigrant investor retention rate.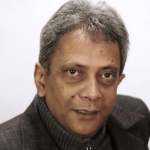 A multiple-award winning journalist, Fabian Dawson is an internationally acclaimed author, filmmaker and media expert. His work over the last four decades spans the globe and he also serves as a consultant/strategic advisor to a variety of international companies. As deputy editor-in-chief of The Province, part of the Postmedia chain, Dawson led initiatives within a special publications group to provide directed content for a variety of organisations. He was named the 2019 recipient of the Bruce Hutchison Lifetime Achievement Award at Jack Webster Awards. Dawson has been invited by the governments of India, Malaysia, Taiwan, China, Hong Kong and the United States to act as a media observer/advisor on a variety of Asian-Canada issues. Dawson, now operates FD Media, which specializes in harnessing editorial assets to revenue generating opportunities.