Canada's mainstream and multicultural media world may be two solitudes with little in common, but they are agreed on the danger posed by "fake news" and "disinformation". Multicultural media have devoted reams of newsprint and airtime to keep their audiences informed as Canadians prepare to vote in the Oct. 21 national election.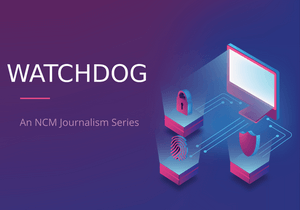 New Canadian Media partnered with MIREMS, an ethnic media monitoring service, and diversityvotes.ca to review 635 pages of election coverage translated into English from their original multicultural media source. They analysis covered the period between June 1 and Sept. 12, the day after the election was called.
The analysis did not reveal any concrete instances of news manipulation other than two instances that were also reported by mainstream organizations. In both instances, social media posts tried to muddy the waters around voter eligibility by suggesting that international students and expat Canadians were being wrongly encouraged to exercise their franchise.
Our review showed the following themes: an Ipsos poll in June showing that 90 per cent of Canadians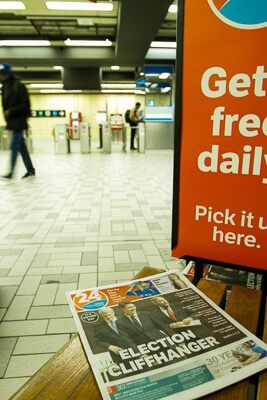 feel vulnerable to "fake news"; an Apathy is Boring campaign encouraging youth to think critically of their media choices; government-issued warnings against specific foreign nations that will seek to influence the elections; the much-discussed "Russian interference" and lessons drawn from the recent Alberta provincial elections.
In at least one instance, an ethnic media organization weighed in with commentary wondering why it has taken the government so long to wake up. The comment from the Punjab Guardian in Surrey, B.C. on July 4 is noteworthy. Responding to repeated government warnings that agents from Russia, China and Saudi Arabia may try to interfere with the elections, the paper responded with this wisecrack: "It needs to be remembered that Canadian Sikhs have been telling the Canadian government and Canadian media about it for a long time.
"However, security agencies have accepted for the first time that foreign interference is occurring. Now that security agencies are openly expressing their concerns about it, the government should take some serious steps in this regard."
Sowing confusion over voting rights
The instance of "voter fraud" appears to have been based on a genuine Facebook post by a Truro, N.S., woman, but quickly morphed into a clear case of disinformation. This case received coverage in Portuguese, Mandarin and Filipino media at the end of August. After the Truro woman posted about receiving four voter registration letters addressed to international students who had been rooming in her home, bad actors used their own social media accounts to imply that Elections Nova Scotia were wrongly adding non-citizens to the voters' list. The Atin Ito daily's reporting for its Filipino audience was typical, "It turns out there's a simple explanation for the letters, but the confusion is just one example of misinformation circulating online that's stoking fears around voter fraud as Canadians head closer to the federal election."
The same stories also mentioned the voting rights recently given back to Canadians living abroad ("expats"), but that fact was distorted to suggest that over two million people who were not citizens were being allowed to vote on Oct. 21.
Last June's Ipsos survey on "fake news" got wide coverage, according to NCM's analysis. The survey, in which 90 per cent of respondents confessed to being fooled by "fake news" – a rate slightly higher than their international and North American cousins – was reported by an Italian publication, four different Tamil media organizations, a Punjabi outlet, a Filipino newspaper, Muslim Link and a weekly Urdu weekly paper in Montreal, Nawa-i-Pakistan.
Reporting on the survey, the Urdu paper referred to "Russian trolls … trying to stoke divisions among Canadians by tweeting fake news stories and Islamophobic statements after the Québec mosque shootings in 2017," warning that a similar threat exists leading up to the October election.
Apathy is Boring's campaign to equip youth with tools to distinguish between credible and fake news was covered by media serving the South Asian community and Chinese diaspora. The Canadian Parvasi's coverage from Mississauga was typical: The "group wants young voters 'to think critically about what they're seeing online and why it might be spreading.' The federal government has set up a team of top civil servants who will monitor the election for foreign interference and alert the public if necessary. Parties have also been given secret briefings on how to protect themselves and their candidates from online misinformation."
Range of foreign actors
In mid-July, The Canadian Press quoted documents to suggest "China and India trying to use their respective ethnic communities in Canada to advance their own agendas". This got surprisingly little coverage – just three outlets in Cantonese and South Asian outlets. The reports specifically cited a series of tactics, including "cyberattacks, efforts to spread misinformation and using diaspora communities, either directly or indirectly, to steal technology, influence elections and target Canada's economy, infrastructure and democratic institutions."
A University of Calgary academic's warning on Russia's election meddling found mention in a South Asian publication and Russian Week published from Toronto. Sergey Sukhankin's study was quoted as saying:
"Perceived as one of Russia's chief adversaries in the Arctic region, Canada is a prime target in the information wars, with Russia potentially even meddling in the October 2019 federal election. Ottawa should be ready for a new surge in cyberattacks, disinformation and propaganda levelled against Canada in the near future."
Russian Week reported that disinformation about Canada will focus on three main areas: ridiculing Canada's military presence in Latvia as part of NATO's deterrent against Russia, portraying the country as a "useful satellite" of the U.S., and calling it a testing ground for "immoral Western values" because of its support of same-sex marriage and the legalization of cannabis.

Atin Ito, a Filipino publication in English, cited suspicious social media activity in the run-up to the Alberta provincial election as foreshadowing the period before Oct. 21. The online site reported on Sept. 7 that although malicious accounts clearly acted in sync during the April provincial election, there is no evidence to suggest this social media activity affected the Alberta election outcome. However, the Hamdard Daily in Punjabi reported on its front page that although investigators had identified a large number of fake social media accounts in the run up to the Alberta poll, there was no evidence of "foreign interference" – all of the accounts were identified as Canadian.
'Censorship is coming'
Our analysis also revealed a rather unusual opinion from the Polish language Wiadomosci weekly published from Toronto, on June 6. This editorial seemed to conflate a whole host of issues, concluding that the Liberal government supports internet censorship. Here is the translated comment, verbatim: Prime Minister Justin Trudeau is introducing a digital charter in Canada that will impose consequences on tech companies if they do not rein in misinformation on their platforms. It is a form of internet censorship that the Liberal government is introducing even though officially, Trudeau says that freedom of speech "is fundamental to our democracies." In addition, Democratic Institutions Minister Karina Gould announced she had managed to persuade high-tech companies to censor the internet in the upcoming political election, with the guidance of a new declaration on "electoral integrity." The opposition feels that this is being done for political reasons. Trudeau already ensured main media support by giving them more than $500,000 of public money to "help selected news outlets."
---
This news analysis has been created as a service to readers who wish to follow news and commentary in languages other than English and French, in partnership with MIREMS and diversityvotes.ca.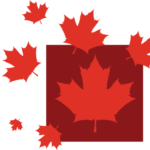 NewCanadianMedia.ca is Canada's premier web site dedicated to news and views about the one-fifth of Canadians who are immigrants. You'll find original journalism from an immigrant perspective along with content produced by our partners in Canada's ethnic media. Our content provides fresh insights into developments in politics and society, enhancing your understanding of our diverse world.