In a dramatic shift, Russia's invasion of Ukraine caused a complete pivot in ethnic media attention in the past week. While for many Eastern European outlets the war triggered vivid memories of the past, media across the board expressed outrage and concern over the attack and focused on responses from Canada and the international community.
The events in Ukraine are of particular interest to Canada for two reasons, as the Russian Canadian portal Russian Week put it in its commentary. For one, "as a smaller country sitting next to the world's largest superpower, Canada has a massive stake in ensuring international norms and laws are respected to protect itself and global stability. Those include preventing one country from being allowed to invade or otherwise seize parts of another country. The fear is that ignoring Russia's actions weakens this prohibition."
In addition, "the fate of Ukraine is a personal matter for the more than 1.3 million Canadians of Ukrainian descent, many of whom still have strong connections to their ancestral land and are opposed to Russian interference in the country," Russian Week wrote. "Because of its size, the Ukrainian community is seen as having significant influence, and it is demanding Canada support Ukraine."
At the forefront of these demands, and of solidarity rallies and marches in Canadian cities, has been Canada's Foreign Affairs Minister, Chrystia Freeland, who is herself of Ukrainian descent.
"But not all the outraged voices are Ukrainian," says MIREMS President Andres Machalski, whose father comes from Western Ukraine. "These demonstrations have been reflected widely in the ethnic media of all language groups in Canada."
The Canadian Punjabi Post highlighted that Canada is home to the world's largest population of Ukrainians after Ukraine and Russia, and that several Canadian political leaders are of Ukrainian origin. The paper sees Ukraine as a bridge between Russia and Europe, and "the collapse of that bridge is like inviting a major flood."
The Tamil East FM radio reported that protests were held in Toronto, Montreal and other major cities in Canada to urge the Canadian government to undertake stronger action against Russia. Speakers at the protest condemned Russia's action and expressed shock and dismay over this "senseless act" by Russian President Vladimir Putin.
The Punjabi Red FM radio in Calgary reported on the rally in Calgary and interviewed several participants, including a Russian citizen there to show his solidarity with the Ukrainian people and to send the message that ordinary Russians do not support their president's "insanity."
Russian Canadian media condemn the invasion of Ukraine
Obviously the most active discussion has been in the Ukrainian and Russian community media, but with a Canadian twist. The Russian website Knopka cited Ukrainian Canadian Congress (UCC) Quebec branch head Michael Shwec saying that the whole world has a duty to rally behind Ukraine, as a failure to act would send a signal to other authoritarian countries and spell trouble for democracies across the world.
The Russian Torontovka quoted several UCC representatives who organized the protests in Montreal and Edmonton calling the events "an opportunity for people from the community to come together and raise awareness about Russian aggression in Ukraine" and to express their disappointment with the international response to the conflict.
MIREMS Ukrainian and Russian languages analyst Oleg Schindler says that most Russian Canadian ethnic media condemn the aggression and support sanctions against Russia. Yet, on Facebook pages of different media sources as well as different Canadian public groups, there is a strong verbal battle between the communities. It appears that quite a lot of Russians in Canada write comments in support of Putin's invasion. The Ukrainian side accuses them of being brainwashed by the Russian narrative about "fascists" in Ukraine.
Eastern European outlets rally behind Ukrainians
Other Eastern European media in Canada were also deeply triggered by the events, says MIREMS Editor in Chief Silke Reichrath. Many of the outlets and their readers have long considered Russia an "uncomfortable neighbour" and vividly remember a past life behind the Iron Curtain. A Latvian protester explained on OMNI Italian News that having been occupied by the Soviet Union for years, Latvians understand the consequences of Russian aggression.
The Polish Gazeta featured the Polish-Canadian organization Konekt, which joined the Sunday march for Ukraine in Toronto organized by the UCC. Konekt stated, "what has been to our generation a nightmare from the past century has become an unthinkable reality for our Ukrainian neighbours."
The Polish newspaper Goniec described how Latvians, Estonians, Lithuanians, Poles and others joined together in the protests to support Ukraine. The Polish Radio 7 Zycie aired a heartbreaking interview with a Ukrainian woman living in Toronto who worries about her family in Ukraine. The woman suggested donations to Come Back Alive, a Kyiv-based NGO, and thanked people in Poland for opening up their homes to those fleeing the war. The broadcaster has also launched its own crowdfunding campaign.
The Romanian Observatorul showcased in a long article how Romanians are rallying to help Ukrainian refugees arriving in their country, despite the sometimes difficult history of the two countries.
Echoes of Second World War and fears of another global conflict
The Jewish community has close ties to the Jewish community in Ukraine, which is the second largest in Europe and, by some counts, fourth largest in the world. The Canadian Jewish News has been posting podcasts of interviews with Jewish leaders in Ukraine: a rabbi spoke of spending Shabbat in synagogue basements for safety. Funds for Ukraine are being raised by the TanenbaumCHAT high school in Toronto and the Jewish Federation of Winnipeg.
One of the podcasts featured Ukrainian-Canadian Alti Rodal, a Ukrainian-Canadian historian and daughter of Holocaust suvivors. She has been running a group called Ukrainian Jewish Encounter to bridge the longstanding distrust between Jews and Ukrainians that dates back to the Second World War. Rodal said Putin's claims to want to de-nazify Ukraine were absurd because Ukraine has a Jewish president and defence minister.
Some German outlets see spectres of a potentially nuclear Third World War. An opinion piece in the German monthly Der Albertaner reflected that Putin justified the invasion of Ukraine by saying he was restoring peace in the Donbas, which is reminiscent of Hitler justifying the invasion of Poland with the argument that he was retaliating for a Polish attack on a German radio station in Silesia.
Concerns about emboldening China
Chinese community media are clearly concerned that Russia is setting an example for China to follow with respect to Taiwan. A1 Chinese Radio host Mary Yang called Russia's invasion of Ukraine "heartbreaking" and wondered if it was giving inspiration to Chinese President Xi Jinping to attack Taiwan.
Sing Tao Daily referenced Canada's ambassador to the United Nations, Bob Rae, who said that Russia's invasion of Ukraine could inspire other invasions if it is not stopped. Rae's comments came as speculation was growing over whether Russia's invasion would embolden China to invade Taiwan.
Mixed reactions to expected inflow of Ukrainian refugees
Many ethnic media outlets have also zeroed in on the prospect of a large number of Ukrainian refugees, as immigration is generally a topic of great interest to newcomer communities.
Russian Week featured Michael Bociurkiw, a Canadian security expert, who argued that many Ukrainians are talented and have multiple degrees, so they are exactly the type of immigrants Canada needs. OMNI Filipino News featured immigration lawyer Chantal Iannicielo, who pointed out that Ukraine is the only country in the region whose citizens require visas for Canada, so if Canadian authorities really want to allow people to leave Ukraine quickly, they should lift the visa requirement.
Countering foreign media reports that some people of colour fleeing the war cannot get through the Ukraine-Poland border due to the colour of their skin, an article in the Polish Goniec quoted Polish UN Ambassador Krzysztof Szczerski, who said that assertions of race- or religion-based discrimination at Poland's border were "a complete lie and a terrible insult to us."
MIREMS Chinese-language analyst Vivian Kwan notes that the Chinese media have traditionally held a more negative view of refugee acceptance in Canada, especially when Prime Minister Justin Trudeau accepted a large number of Syrian refugees between 2015 and 2016. To that point, the Chinese website Van People quoted Trudeau's statement that Ukrainian immigrants will be prioritized. The editor commented that Canada has a goal to recruit 1.3 million newcomers in three years, but the spots have all been reserved for "these people" (i.e. refugees).
Van People also reported on increasing animosity between Russian and Ukrainian residents of Toronto, who have been tearing flags off and damaging each other's cars. "Other than history, one part of the explanation for this cleavage … is that people in both communities do their best to follow homeland news and media as well, perhaps out of concern for families there, and become polarized by the atrocities of war," says Machalski.
This article has been produced in collaboration with MIREMS Ltd. – Multilingual Research and Ethnic Media Services. MIREMS Ltd. provides English summaries, translations and analysis from print, web and broadcast platforms in over 30 languages.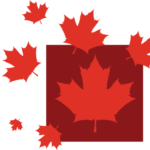 NewCanadianMedia.ca is Canada's premier web site dedicated to news and views about the one-fifth of Canadians who are immigrants. You'll find original journalism from an immigrant perspective along with content produced by our partners in Canada's ethnic media. Our content provides fresh insights into developments in politics and society, enhancing your understanding of our diverse world.