Monday
On Monday, a new study found that healthcare and dealing with COVID-19 were the first and second most important electoral issues for Canadians, respectively, with over 75 per cent supporting vaccine passports. Misinformation, however, is causing "non-negligible" subsection of voters to resort to violence. 
This groups has supported hostile protests towards the Liberal government, which has included gravel being hurled at Liberal Leader Justin Trudeau. People who hold "COVID-19 misconceptions, who subscribe to conspiracy theories, and oppose vaccine passports" were found to be twice as likely to support these aggressive tactics.
The study, conducted by Media Ecosystem Observatory, looked at thousands of headlines from hundreds of media organizations and surveyed over 1,700 voters to gauge how the media covers COVID and election related protests, how that coverage redistributes misinformation, and what effect all of that has on voters.
It found that 10 per cent of Canadians expressed "amusement" and another 7 per cent "happiness" with the aggressive way people have demonstrated against Trudeau, with a "large number of groups, pages, channels, and platforms" dedicated to celebrating it. Social media debates were found to be "polarizing."
"Misinformation often polarizes and can sometimes powerfully motivate people," the Observatory's Second Memo on COVID-19 Misinformation found.
The study also found that the media's coverage of anti-vaccine protesters (3.1 per cent) "far exceeds" coverage of other major events like the situation in Afghanistan (2.3 per cent) and gun control (2.3 per cent). 
Despite "only a small number of Canadians partaking or supporting" these fringe movements, the media's disproportionate coverage of them and the resulting misinformation re-circulated contributes "to aggressive political action," the study warns.
Tuesday
A week before Ontario's COVID-19 vaccine certificate system takes effect, indoor waterparks were added to the list of venues requiring one, which also includes restaurants, bars, gyms and theatres, among other businesses, the Toronto Star reported Tuesday. 
In a news conference, Health Minister Christine Elliott said non-essential businesses that are required to check for proof of vaccination should call the police if they face confrontation with customers. 
Essential businesses such as grocery stores and pharmacies are not included.
The fine for violating Ontario's vaccine certificate regulations starts at $750 for individuals and $1,000 for businesses. 
Amidst concerns about the possibility of false exemptions to vaccines, some critics have said that the vaccine certificate system is not broad enough and should include more non-essential businesses. 
Wednesday 
Continuing the misinformation campaign, on Wednesday, the Toronto Star reported that Conservative Party Leader Erin O'Toole had recycled a false claim about asylum seekers when he posted a video in French earlier in the week to his Twitter account with the caption: "A conservative government will close the border at Roxham Road, once and for all." 
In the video, O'Toole falsely claimed that "with Justin Trudeau, thousands of people crossed the border illegally. This system is unjust for the families that follow the rules and wait their turn."
The claim is not only false; it's not even original: it's recycled material from former Conservative leader Andrew Scheer's claims in 2019. 
Migration experts say Canada's participation in the 1951 Refugee Convention, signed in the aftermath of World War II to codify the rights of refugees, bars Canada from turning away refugees, so long as they present themselves to authorities — which migrants at Roxham Road are doing.
Twitter users were quick to criticize the video's false claims. 
Some said that the video is promoting "anti-refugee" sentiments. Others also suggested that O'Toole posted the video and caption in French only in order to appeal specifically to Quebecers.



Thursday
On Thursday, the four major party leaders were questioned on Alberta's COVID crisis after Premier Jason Kenney declared a public health state of emergency the previous day. All public health restrictions in the province had been lifted in August. 
A day earlier, 24 people died from COVID-19 in the province. 
O'Toole, who had earlier on supported Alberta's approach to the pandemic, simply said that as prime minister he would work with all premiers to face the pandemic.
Trudeau didn't add much, saying Alberta would be in a better position right now had Kenney taken action sooner. 
In stark contrast, NDP Leader Jagmeet Singh condemned Kenney's actions, calling him a "failure in leadership" while in Toronto.
The PPC Leader Maxime Bernier criticized not the premier's decision to reopen the province early, but instead his change in mind about the vaccine certificate system, saying, in Oakville, Ont.: "Today he (Premier Kenney) flip-flopped like O'Toole on the vaccine passport … Shame on them."
Friday
On Friday, an exclusive report from the Toronto Star found that at least 20 per cent People's Party of Canada candidates in Ontario are participating in and organizing protests targeting hospitals and oppositional politicians, where individuals push for anti-vaccine sentiments while spreading misinformation. 
The review — which included local news stories and social media accounts of all 116 Ontario PPC candidates — found 25 of them had posted about taking part in the protests.
Over half of Ontario PPC candidates have shared vaccine misinformation and expressed opposition to vaccine mandates and passports. 
Plans for protests don't stop with the election, with post-election protests across the country already being promoted on social media.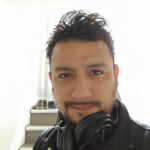 Fernando Arce is a Toronto-based independent journalist originally from Ecuador. He is a co-founder and editor of The Grind, a free local news and arts print publication, as well as an NCM-CAJ member and mentor. He writes in English and Spanish, and has reported from various locations across Canada, Ecuador and Venezuela. While his work in journalism is dedicated to democratizing information and making it accessible across the board, he spends most of his free time hiking with his three huskies: Aquiles, Picasso and Iris. He has a BA in Political Science from York University and an MA in Journalism from Western University.