Monday
On Monday, of course, Canadians went to the polls and elected what we now know is a minority Liberal government. By evening, the CBC was already reporting that Justin Trudeau would have a third round as prime minister.
The results of the unpopular $600-million election were strikingly similar to the last government, with the final tally seat in the House of Commons practically the same. This has led to even more frustration among large segments of the population who had criticized him for calling an election in the first place. 
During his victory speech in Montreal the following day, Trudeau appeared to hear some of the anger, saying he understood the "clear mandate to get Canada through this pandemic" that Canadians are handing him. 
"The moment we face demands real, important change, and you have given this Parliament and this government clear direction," the CBC reported.
That same day, the CAJ was publishing the responses from the four political parties on how they would have reformed Canada's archaic federal Access to Information (ATI) system if elected to office.
In its answer, the Liberal party pointed to the passing of Bill C-58 in 2019, which "added new requirements for proactive publication, increased accessibility to information by removing certain fees, and provided the Information Commissioner with greater power including the right to order the release of government records." 
The party also committed to a full review of the ATI process "which is currently underway" with an expected first report this fall and a final one by January 31,st 2022, and promised to "ensure that within this response Indigenous access to information is appropriately considered." 
Tuesday
On Tuesday, Global News reported that the federal government announced that it would begin resuming direct flights from India early next week. 
The ban on private and commercial flights from the country was set to expire Tuesday but was extended until 11:59 p.m. ET Sept. 26. 
Eligible travellers will be required to take additional COVID-19 measures such as having proof of a negative COVID-19 test taken within 18 hours of departure from India.
The ban on flights from India was put into effect on April 22 after the spread of the COVID-19 Delta variant. 
Wednesday
The highly-anticipated (or much-dreaded) vaccine passport system finally kicked into effect on Wednesday across Ontario, meaning people will have to show proof of vaccination when entering thousands of non-essential venues province-wide, the CBC reported.
Ontarians will have to show both a form of identification and their proof of vaccination, which can be downloaded from this provincial government website. The information on both documents has to match. 
To download the document — either a hard copy or as a PDF in your phone — you'll need to log in with your OHIP card. Accepted vaccines are Pfizer-BioNtech, Moderna, AstraZeneca/COVISHIELD and Janssen/Johnson & Johnson. Outside of these, "Ontario requires two doses to be considered fully vaccinated, or a follow-up of one dose of either" Pfizer or Moderna, the CBC reported.
The following indoor areas will require the proof:
Restaurants, bars, concert venues, theatres, cinemas, casinos, bingo halls, gaming establishments, sport and recreational facilities, gyms, fitness centres, swimming pools, water parks, spectator areas of sports venues, meeting and event spaces, banquet halls, conference and convention centres, indoor areas of horse racing or car racing tracks, strip clubs, bathhouses and sex clubs.
Some exceptions apply, such as entering just to pay or use the washroom; kids under 18 entering a place to actively participate in a sport or activity; attending a wedding ceremony or funeral service within a facility.
Children under 12 are not subject to the passports.
Only those who can provide a written note from a physician or a nurse practitioner on official letterhead stating the medical reason why will be exempt.
Thursday
On Thursday, People's Party of Canada Leader Maxime Bernier was under fire for having not only insulted individual reporters but sharing their contact information the day before through his Twitter account. Needless to say, Twitter wasn't happy about it and asked him to remove it.
The tweet encouraged his 160,000 followers to contact reporters he called "idiots" after they had asked him questions following Monday's election about the Party's endorsement by white nationalist groups and about fears among racialized Canadians about the Party's views.
"They want to play dirty, we will play dirty too," Bernier had tweeted.
CTV News reported that a Twitter Canada spokesman said action was taken because Bernier had violated the social media company's information privacy policy. His account was suspended that same night but reactivated after the party leader succumbed and took down the offending tweet by 11 pm.
Brent Jolly, president of the Canadian Association for Journalists, likened Bernier's actions to "Donald Trump and other right-wing politicians," calling the tweet "deplorable."
"Mr. Bernier's effort to harass journalists, to sic his followers on journalists for basically just doing their job and asking questions and holding them to account, it is absolutely deplorable," he told CTV News in an interview.
Friday
Amnesty International accused six pharmaceutical companies of fuelling the human rights crisis over COVID-19 vaccine inequity after their report showed less than one per cent of almost six billion doses have gone to low-income countries, the Guardian reported.
Following an assessment of the six companies' performance, the international organization claims that Pfizer and BioNTech, Moderna, Johnson & Johnson, AstraZeneca and Novavax are all failing to uphold their own human rights commitments.
Amnesty said that these six companies —which have developed COVID-19 vaccines— put profit before lives, citing their refusal to waive intellectual property rights, share vaccine technology and boost global vaccine supply. 
The report by Amnesty suggests that about 80 per cent of almost six billion doses of COVID-19 vaccine have been delivered to wealthy countries.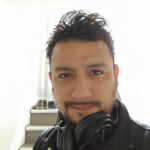 Fernando Arce is a Toronto-based independent journalist originally from Ecuador. He is a co-founder and editor of The Grind, a free local news and arts print publication, as well as an NCM-CAJ member and mentor. He writes in English and Spanish, and has reported from various locations across Canada, Ecuador and Venezuela. While his work in journalism is dedicated to democratizing information and making it accessible across the board, he spends most of his free time hiking with his three huskies: Aquiles, Picasso and Iris. He has a BA in Political Science from York University and an MA in Journalism from Western University.