Hundreds of migrants will rally in Ottawa on Sunday (July 25) to demand the reinstatement of the federal government's essential worker immigration stream as well as equal status and rights for all migrants. The event has been organized after thousands of essential workers seeking permanent residence were effectively left holding useless completed applications when the stream closed months ahead of schedule. 
The Essential Worker Stream for non-health care related positions of the Federal Temporary Resident to Permanent Resident Pathway program reached its cap of 30,000 on July 16, merely 10 weeks after it launched on May 6. This was far ahead of the estimated six months the government expected it would take to fill that quota. 
"Thousands have spent the last two months trying to get their applications together, spending thousands of dollars on documents, immigration consultants or lawyers, English language tests, and medical exams, including for families overseas, only to lose everything," according to a press release from the Migrant Rights Network (MRN).
MRN argues that the first-come, first-serve nature of the program is "unfair" and exclusionary due to language, technological and financial barriers it places on applicants. Consequently, the release states, "racialized migrants (who are) in the most precarious conditions, and facing the most restrictions and exploitation are the ones who were not able to meet the arbitrary deadline."
In an email statement, the IRCC's communication analyst Isabelle Dubois said the caps were necessary to "balance other existing and expected inventories in other lines of business and to limit the risk to operational processing capacity in light of the significant backlog which could have been created with a fully uncapped program." Though the statement did not make clear why or how the backlog "could have been created," or why the French streams do not have any caps, Dubois asserted the "caps protect Canada's managed migration model."
Jael Duarte is an immigration and family lawyer out of Fredericton, New Brunswick, with clients who have been essential workers in Canada for years. But precisely because of the nature of their work and inability to safely take time off, as well as lack of computer and internet access or know-how, they weren't able to submit their applications before July 16.
Difficult, Expensive and Cumbersome 
One of her clients, who is a truck driver, has been working for more than seven years under the temporary worker program, constantly away from his wife and kids. Without higher education and being over 40, he didn't qualify for permanent residence under other streams or programs. So "this program was his opportunity," says Duarte, an immigrant from Colombia, in a phone interview. But when he finally was able to book his English test, he was sent to another part of the country for work, and "he couldn't apply."
"That's what I find at all levels of government across Canada," she added: "Not understanding the reality of essential work."
Dubois said that while it's true that many essential workers "filling vital jobs…didn't have the option of staying home," the government has been "deliberate in ensuring that spaces were set aside for those temporary workers who have been contributing to the Canadian economy without a clear pathway to permanent residence."
Still, Duarte says another challenge for applicants is the fact that, under this specific government immigration program, lawyers couldn't apply for their clients, as they normally could otherwise.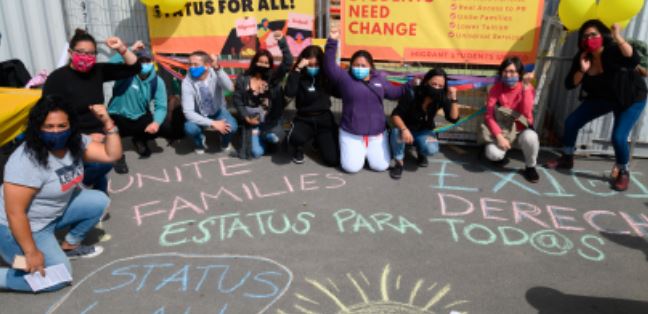 Though they could offer advice and provide some aid with the application, applicants have to retrieve documents and "upload them to the online application" themselves, according to the program's website. 
Duarte says this can be a very expensive and cumbersome process that "requires certain expertise to understand what the forms are really asking," as well as technological skills and access, which many applicants lack. According to the government's fee list, the application alone costs $1,325 per person. The price duplicates for a spouse, and each dependent is an additional $225. Duarte said with lawyer, documentation, police certificate and language tests fees added, each application could easily be more than $3,000. "You have to have time to get all the documentation, and that is money, of course." 
The uncertain nature of the evolving program was another factor that made it harder for people to properly complete their applications.  "Many people were trying to prepare, but we (lawyers) were saying, 'I can't tell you what is here," she explains. "We had to prepare (applications) without really knowing what was needed." 
Though the government has been "flexible" with the medical requirements, it has been adamant about the English requirement, which is also shutting many "out of the program," says Duarte. In New Brunswick, for instance, there were only two English testing centres. Due to COVID-19 restrictions and isolation requirements, many couldn't travel to other provinces to take the test. "And the Minister was really firm," she says. "If you don't have the English test language requirement, please don't apply."
Excluded
The upcoming July 25 rally in Ottawa is demanding equal rights and status not only for these essential workers being shut out but for the 1.18 million people who have been excluded from the pathway to PR program since its inception. The figure includes undocumented residents (at least 500,000), refugee claimants (79,753), international students who haven't graduated (530,540), and temporary residents of Quebec (72,245), according to an MRN report from May.
"Most of them are employed in 'essential sectors' including those in the list of occupations that qualify for the current program," reads the report.
The report also states that out of 3,000 people surveyed, "(a)n additional 48.27% of International Graduates and 45.4% of Migrant Workers…do not have valid eligible language test results" to apply under any of the streams.
"It is acknowledged that there are far greater numbers of temporary foreign workers in Canada every year than can be accommodated in the immigration levels plan," Dubois wrote in the statement. "This temporary pathway to permanent residence was not intended to be a solution for all foreign nationals in Canada, but rather one additional pathway for those whose skills and experience we sought to retain."
Only the French-speaking streams have no caps, though they do have a time limit and they do require applicants to intend to live in Quebec. Duarte says this should be taken as a sign that "it is possible for the government to have no caps."
Precarious Temporary Work
A day before the essential worker stream closed, IRCC Minister Marco Mendicino announced that starting on July 26, temporary residents who have applied under the pathway to PR program will be eligible for an open work permit while they await a decision on their application. "The work permits issued under this policy will be valid until December 31, 2022," according to a report on CIC News.
Duarte says the extension is "good because it recognizes the reality of people," but insists the PR pathway should be opened to everyone with "no caps."
Duarte says these are people who have been working hard in Canada for many years, often in jobs that Canadians themselves don't want to do, under exploitative conditions due to their precarious immigration status and away from their families. "Canada needs these people," she says, but they "will continue to be in precarious situations" as long as Canada's policies towards temporary workers, which "create dependency on the employer," remain the same. 
"Employees have to tolerate many things because it's the only way they can have" a shot at permanent residence, she explains.
That's why the MRN is calling on "Justin Trudeau's government to re-open this program and remove all caps and requirements, and ensure Permanent Residency immediately for all migrants, including students, refugees, workers and undocumented people now," according to the press release.
"If a person is working for a long time in Canada, why not?" Duarte says. 
"The government is doing a really good job identifying what is an essential worker and identifying what Canada really needs and who are the people working to (keep Canada's economy going) during the crisis. So, we already identify these people. Why don't we continue the program and just do a permanent program? I don't see a problem."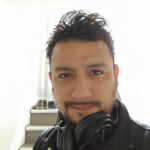 Fernando Arce is a Toronto-based independent journalist originally from Ecuador. He is a co-founder and editor of The Grind, a free local news and arts print publication, as well as an NCM-CAJ member and mentor. He writes in English and Spanish, and has reported from various locations across Canada, Ecuador and Venezuela. While his work in journalism is dedicated to democratizing information and making it accessible across the board, he spends most of his free time hiking with his three huskies: Aquiles, Picasso and Iris. He has a BA in Political Science from York University and an MA in Journalism from Western University.