An open letter from the NDP immigration critic is urging the federal government to drop a requirement for Hong Kong applicants looking to become permanent residents which she says is already excluding many.
"I urge that you amend the temporary public policy to drop the 5-year limit on the graduation requirement for Stream B (Canadian work experience) applicants and include all persons who hold an eligible education credential without the 5-year graduation limitation," MP Jenny Kwan wrote on June 22 in an open letter addressed to Immigration Minister Sean Fraser.
The letter was sent just days ahead of the 25th anniversary of Hong Kong's handover from British control to Chinese jurisdiction on July 1, 1997 under what is known as the "one country, two systems" arrangement. Though Hong Kong is slated to officially become part of China in 2047, pro-democracy protests broke out in 2019, followed by government crackdowns that culminated in China's national security law implemented on June 30, 2020.
In response to that in November 2020, Canada's government began attracting Hong Kong students and youth through open work permits "and broadening their pathways to permanent residency" as a way to help those trying to leave, according to a press release. 
This year, beginning on June 21 until August 31, 2026, Immigration, Refugees and Citizenship Canada (IRCC) established two pathways to permanent residency for those already in the country. In-Canada graduates can apply under Stream A, while those with Canadian work experience can do so under Stream B. 
Kwan's letter takes issue with the fact that, among other things, all Stream B applicants must meet a requirement to have graduated with certain educational credentials in the immediate five years preceding the date when the application is received. 
But that specific and "narrow" window of time leaves many out of the race altogether who would otherwise be eligible, says Kwan, who was born in Hong Kong and is currently MP for Vancouver East, in British Columbia.
"Simply put, there are many Hong Kongers who were active in the pro-democracy movement that have graduated more than five years ago," she writes. "None of them will be eligible for this Lifeboat Scheme."
Major barrier
Additionally, even those who do meet the five-year graduation timeline when applying for an open-work permit may become ineligible to apply for permanent residence "by the time their work permit is received and they have fulfilled the hours of work requirement," Kwan states in her letter.
"This is just one example of why the 5-year graduation criteria is too narrow to affect the goals of the Lifeboat Scheme. I am deeply concerned that limiting the program to only apply to people who have graduated within five years of the application date excludes far too many Hong Kongers who are desperately concerned about their safety given their involvement in the pro-democracy movement." 
To accentuate her point, Kwan also quoted Mr. Hui, described as a former pro-democracy legislator who fled Hong Kong and who served as an expert witness during a standing committee on the matter at the last Parliament. 
"Many young protesters who now urgently need a safe place away from Hong Kong are in their twenties and thirties, just like me," Hui is quoted as saying. "They'll be barred from the scheme totally, even with having Canadian qualifications."
In a phone conversation, Kwan told New Canadian Media many of her constituents in the Vancouver East riding in B.C. have pointed to the five-year requirement as a "major barrier" blocking them from the program, including people who've graduated as little as six years ago. 
Even people in Hong Kong have contacted her letting her know that they won't even try to apply because "it's already clear to them they're not going to meet the five-year requirement because they graduated six or seven years ago."
Others have had trouble securing employment for the additional one-year work requirement, which means by the time they secure a job, they may have gone over the five-year graduation requirement.
"So, practically, on the ground, the program doesn't work and is fraught with challenges, and that poses barriers for the applicants," she told NCM. 
"If the government's intention is really to provide support to Hong Kong learners, they need to lift the five-year requirement…. It's an easy fix."
Other measures
IRCC did not respond to direct questions about dropping the five-year graduation requirement. However, in an email statement, a spokesperson said those who are not eligible under the two streams can apply to one of the government's other "existing immigration programs." They also said applicants can use the Come to Canada Tool, an online portal that helps determine people's eligibility.
The statement further said that while the government can't "speculate on future policy decisions," it will "continue to monitor developments and take action where needed to support those affected by the situation in Hong Kong."
Finally, it said that in addition to the two streams to permanent residence in question, the government has put in place measures to "allow eligible Hong Kong residents in or outside Canada with recently completed post-secondary studies to apply for an open work permit, enabling individuals to work anywhere in Canada for a period of up to three years. As of April 30, IRCC had issued 10,469 open work permits and extensions under this policy."
Kwan says while her constituents have come to her seeking answers, many are reluctant to take the issue publicly out of fear of repercussions against their applications from IRCC, while others fear family members back home may be targeted. 
The solution, Kwan reiterates, is an easy one.
"If the government lifts that (five-year education) requirement, a great number of people will be able to qualify, and they will also be able to take the time that's necessary to meet that one-year work requirement," she says. "So, it's a win-win solution for all of us."
Kwan states that her letter has not received a response as of yet.
________________________________
Additional data reporting and visualization by Daphné Dossios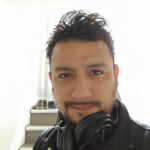 Fernando Arce is a Toronto-based independent journalist originally from Ecuador. He is a co-founder and editor of The Grind, a free local news and arts print publication, as well as an NCM-CAJ member and mentor. He writes in English and Spanish, and has reported from various locations across Canada, Ecuador and Venezuela. While his work in journalism is dedicated to democratizing information and making it accessible across the board, he spends most of his free time hiking with his three huskies: Aquiles, Picasso and Iris. He has a BA in Political Science from York University and an MA in Journalism from Western University.