Victoria Grant, of the Loon Clan, Teme-Augama Anishnabai, and a member of the Temagami First Nation, can still remember about 20 years ago when she would be the only Indigenous person in a room of 200 people discussing grants and fundraising projects. Inevitably, she says in a Google Meet interview, when Indigenous issues came up, "the whole room would turn around to look at me." 
"Now, it would never be the same," she adds, referring to the shift in the philanthropic landscape away from a time when discussing "safety nets…for Indigenous communities would not fit." Though "there's a long way to go," she says with over 35 years of experience in the philanthropy sector, "advocacy and Indigenous engagement has seen a real change."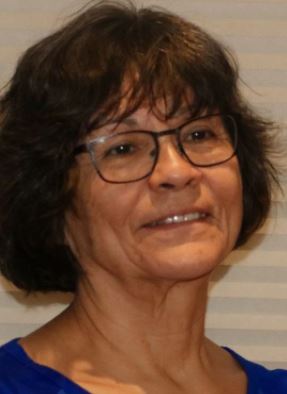 Grant is the co-founder of the Indigenous Peoples Resilience Fund (IPRF), which has raised over $15 million and donated more than $5 million since its inception just over a year ago. The money has gone to Indigenous-led organizations that have identified issues within their own communities. Eligible organizations can receive between $5,000 and $30,000 per project and are allowed to "apply for one (1) project at a time, but no more than two (2) applications," according to the Applicant Guide. Once approved, says Grant, the money is transferred "unencumbered."
With the help of Inspirit, Laidlaw and The Sprott Foundations, the IPRF is now adding an extra $8.4 million – over time – to help Indigenous communities tackle issues as the communities themselves see fit. It's an effort to "acknowledge not only the truth of the legacy of residential schools but also the ongoing efforts at reconciliation," according to a press release.
While no money will be used to unearth more unmarked graves, Grant says, funds are available for other services, including mental health support for victims and survivors of residential schools. "It's exactly where (the IPRF's funds) fit today," she says.  
Response to COVID
The IPRF began as a direct response to COVID-19 in Indigenous communities – "by Indigenous people, for Indigenous people," said Wanda Brascoupé, who is  Kanien'Keha, Skaru re' and Anishinabe, and IPRF's co-founder. She was also briefly on a call along with Brian Jackson, who sits on the IPRF's all-Indigenous Advisory Council, and Sadia Zaman, Inspirit's CEO.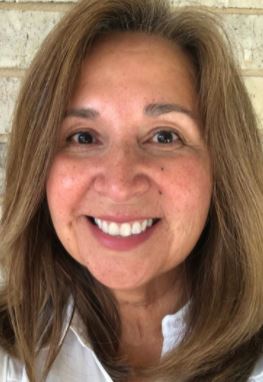 The Fund is now meant to further discussions of reconciliation by means of direct capital transfers. That's a "very important concept within philanthropy," says Zaman, "because in the past there have always been onerous restrictions on how money should be spent and how much could be spent, especially for racialized and Indigenous communities."
The IPRF allows communities to "determine for (themselves) where the community needs the money, to be able to act on that with total independence," she added. 
"There is no recognition without the transfer of power and giving up resources."
The IPRF has an application approval rate of between 35 to 40 per cent, according to Grant, with more than 100 applications thus far approved.
Food Insecurity 
While all applications are considered, there is a "pecking order" for which issues are given priority based on "urgency and emergency," Grant said.
"Food (insecurity) is at the very top of that list" – a pre-existing issue that's been exacerbated by the pandemic, added Jackson, who's also the senior program officer at the McConnell Foundation.
Clarence Mason, from the St. Theresa Point First Nation in northern Manitoba, is the program manager at the Island Lake Tribal Council, which has twice received $30,000 in funding from the IPRF to deal with food insecurity. The Council serves four remote fly-in communities with a total of 15,000 people.
"With this pandemic, I saw a need for security for the people," Mason said in a phone interview. The first $30,000 was added to the food subsidy amount that recipients under the Nutritious North Canada program received as part of their social assistance. The second round of funds went to buying 300 $100-gift cards to "distribute…among the communities" with the help of the chief and council. A local store helped by adding $20 to each card. 
With the "cost of food (being) so high" in the North, Mason recognizes $60,000 won't help end food insecurity. "But our subsidy program helped quite a number of people," he said. He says he has referred the IPRF to the other four communities so they can each choose "what kind of proposal they want to make" on their own.
"This is a good resource outside of (Indigenous and Northern Affairs Canada) to go to for First Nations," he says, "so we're not so dependent on them. We should always try and create our own resources."
Economic Opportunities
The IPRF's financial supporters include, among many others, Enbridge and Suncor Energy, two big energy corporations whose pipeline and resource extraction projects have been the focus of Indigenous-led resistance across the country. On Jul. 6, in fact, the "Indigenous-led fight against (Enbridge's) Line 3 continued" on the Willow River area where Enbridge is trying to install a tar sands pipeline, as reported by Common Dreams News.
Grant says they don't believe this is a conflict of interest, given that a "corporate social responsibility" analysis was done and approved by the IPRF "before accepting funds." Furthermore, she said, the company is a "part of the Canadian landscape and contributes to it," which she sees as positive. 
"I have no problem with them as long as they're trying to do better themselves," she said.
Jackson added that he's had many conversations with elders who have reminded him of the thriving economies Indigenous Nations had before European colonization, which were managed "equitably" and "sustainably" while avoiding "over-extraction." It's about knowing how to "engage and share wealth that's out there," he said.
"It's not about coming from a place of judgement against these entities but recognizing economic opportunities…It's about collaboration; looking to invite more and maximize opportunity for support in a way that's not detrimental."
Applications are received and evaluated monthly. Deadlines are on the last Friday of the month at 11:59 pm (PST). Decisions are made the following month. Successful applicants can anticipate communication from IPRF staff within eight weeks of submitting an application.
To apply, organizations can fill out a PDF form or go to www.iprfund.ca, then save or scan the completed application form and send it by email to: info@iprfund.ca. It can also be sent by FAX to: 1-613-280-1553, or it can be done as a three-minute video uploaded to YouTube. Email or call to set up a time to orally provide an application.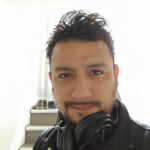 Fernando Arce is a Toronto-based independent journalist originally from Ecuador. He is a co-founder and editor of The Grind, a free local news and arts print publication, as well as an NCM-CAJ member and mentor. He writes in English and Spanish, and has reported from various locations across Canada, Ecuador and Venezuela. While his work in journalism is dedicated to democratizing information and making it accessible across the board, he spends most of his free time hiking with his three huskies: Aquiles, Picasso and Iris. He has a BA in Political Science from York University and an MA in Journalism from Western University.