Immigration Canada officers rejected 1,700 spousal applications last year considering them to be marriages of convenience to enter the country, a new Access to Information report shows.
The number of refusals of spousal applications for marriage of convenience remains the same as in 2017 said the Immigration, Refugees and Citizenship Canada (IRCC) data obtained by Lexbase, an immigration newsletter authored by Vancouver lawyer Richard Kurland.
"While the number of spousal sponsorship applications received by IRCC has increased by 32 per cent over the last 10 years, we have seen a decrease in the number of marriage of convenience investigations since the probationary period was removed in April, 2017," said the internal documents.
The Government of Canada removed the condition that an applicant had to live with their spousal sponsor for a probationary period of two years in order to get permanent resident status.
"In 2019, IRCC conducted 200 investigations compared to almost 800 in 2017. However, the number of refusals of spousal applications for marriage of convenience has remained the same since 2017 with over 1,700 fraud refusals in 2019," the data showed.
Catching marriages of convenience
IRCC said its first line of defence against marriages of convenience are its officers who are trained to assess the genuineness of a relationship, consider the evidence provided and detect relationships of convenience.
"Considering the situation with COVID-19, repatriation of overseas staff, office closures, and other pressures on resources, the department is not in a position to provide further analysis at this time," it said.
A leaked training guide in 2015 meant to help immigration officials detect marriage fraud titled "Evidence of Relationship," listed some clues on how IRCC assesses a spousal sponsorship application.
The three-page training guide, which has since been removed by the lawyer who posted it online, told officers that warning signs about a sham marriage may include photos of couples who are not kissing on the lips during the ceremony; university-educated Chinese nationals who marry non-Chinese; a small wedding reception; a Canadian sponsor who is relatively uneducated, with a low-paying job or on welfare.
Other warning signs include no honeymoon trip, no diamond ring; and standard photos of activities together taken in Niagara Falls and in the Toronto area.
An earlier report by Canada Border Services Agency's enforcement and intelligence operations directorate identified several "high-risk" countries from where "bogus" spouses are sponsored by Canadian permanent residents.
These countries include China, Cambodia, India, Sri Lanka, Pakistan, Ghana, Vietnam, Nigeria, Haiti, Ethiopia, and Guyana, with India alone accounting for about 36 per cent of fraudulent "spousal caseload."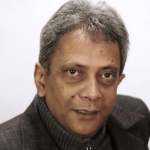 A multiple-award winning journalist, Fabian Dawson is an internationally acclaimed author, filmmaker and media expert. His work over the last four decades spans the globe and he also serves as a consultant/strategic advisor to a variety of international companies. As deputy editor-in-chief of The Province, part of the Postmedia chain, Dawson led initiatives within a special publications group to provide directed content for a variety of organisations. He was named the 2019 recipient of the Bruce Hutchison Lifetime Achievement Award at Jack Webster Awards. Dawson has been invited by the governments of India, Malaysia, Taiwan, China, Hong Kong and the United States to act as a media observer/advisor on a variety of Asian-Canada issues. Dawson, now operates FD Media, which specializes in harnessing editorial assets to revenue generating opportunities.