A story about a child wrested away from his homeland and struggling to find his footing in his new environs would fit nicely into a collection of stories about the immigrant experience. But why not make it fantastical and thrilling not to mention heart-wrenching and poignant? 
Paul Lebedev in his fiction piece, The Way Forward, one of the 13 fiction and nonfiction stories in the latest anthology released by Immigrant Writers Association (IWA), does exactly that. 
The Moscow-born, Ontario-based writer engages in some vivid worldbuilding as he tells the story of Vlad, who with his family is attempting to escape from Russia to Toronto. Will he reach the city or will be stuck in an "in-between land"? In his journey, he encounters strange raptor-like creatures and "morguds"⁠— men who hold the key to a better life and who give newcomers like him "access" to the promised land.
Vlad's story serves as a metaphor for some of the biggest challenges that immigrants face: Isolation, discrimination, and the duality of belonging to two or more cultural backgrounds.
Reflections on diverse immigrant journeys
Like Lebedev, the writers in the anthology offer an insight into the multifaceted Canadian immigrant experience; of dealing with challenges; facing fears; and engineering successes by, as the title suggests, forging their own unique paths.
Educator Neil Gonsalves in his thought-provoking essay contemplates the true meaning of home. Having lived in the UAE as an expatriate and then immigrating to Canada where he, being a visible minority, was subjected to the slur, "Paki", Gonsalves writes eloquently about being othered.
Ultimately, he finds his soulmate in Canada and therefore his home. "Our shared humanity makes us kinfolk…and wherever life takes me, home is always where my heart is," he says. 
For some, the act of writing itself was a healing process and the way forward. Romanian-born Ramona Vizitiu writes a heartbreaking account of the aftermath of losing a child in her piece, A Journey To Remember. After her daughter passed, Vizitiu along with other mothers started Shining in the Light of Our Kids, a non-profit group for bereaved mothers.
Kimberley J. Kirt, originally from Minnesota, talks about hope in a series of poems. One would assume that Kirt — a white American woman from a city as cold as the True North — would have a less harrowing time in Canada as an immigrant, but her verse paints a different picture. She writes in a poem titled True North:
While I'm standing in line at a local Tim Hortons,
Wondering what it means to order a Double-Double
Two tables over,
A group laughs out loud
"Those fucking Americans—
No wonder they're so fat…"
Kirt also writes:
Immigration has taught me 
That hatred exists everywhere…
But so does Love
Lifting the immigrant voice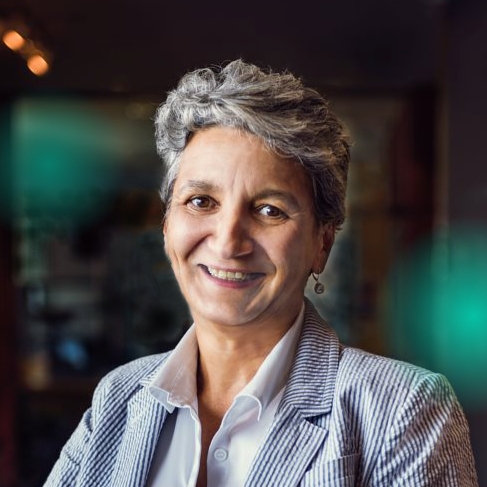 "When I started the Immigrant Writers Association (IWA), I envisioned it as a platform that would support and empower immigrant writers on their journey; share the immigrant experiences that called for expression; and build bridges between languages and cultures, the inner and outer worlds, what is and what is not… yet!," says Gabriela Casineanu, outgoing president of the IWA.
Casineanu, herself an immigrant from Romania, realized the need for resources and mentorship for immigrants who wanted to write their stories and get them published. She established the association and has been producing an anthology of immigrant works since then.
The first one, Building Bridges, highlighted the new immigrant journey — the process of making that connection between their native country and their adopted one. That and successive anthologies remained consistent in lifting the immigrant voice through diverse stories and voices, many of them first-time writers.
For writer and poet Brian Sankarsingh, this is his second piece published by the IWA. In his piece, he uses prose and poetry elegantly to tell the story of Imran, a young orphan who, despite the circumstances of his birth, forges his own path in Canada.
"I wanted to write a story that mapped the journey of the protagonist from the humblest of beginnings to what many Canadians might perceive as success. Choosing the remotest and poorest of provinces in Iran, with parents who went against religious norms and who ultimately died for doing so made Imran vulnerable,' he says.
"I hoped that immigrants reading this story would be comforted that others already walked the path they are now walking. I also wanted non-immigrants to see the struggle, the success, and the contribution of the immigrant." Sankarsingh hopes that the stories in the current and previous anthologies will help eliminate barriers and open a whole new literary world to readers in Canada and the world. 
"I am always humbled to share the page with such talented authors who are part of this anthology," he says. "The more people who get to know the anthology, the more immigrants we hope will contribute, thereby lending their own voice and story to the narrative.
"We know the economic strength that immigrants bring to Canada. This collection is about emphasizing the literary depth of the immigrant and how we contribute to the ever-growing and evolving mosaic of Canadian arts, literature and culture."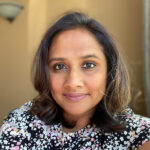 Baisakhi Roy is a writer and journalist based in Oakville. Her work has been published in several Canadian media outlets including The Globe and Mail, Huffington Post Canada, Chatelaine, Broadview and CBC. Her areas of interest and expertise lie in the intersections of immigrant life and culture in Canada. She is an avid Bollywood fan and co-hosts the Hindi language podcast KhabardaarPodcast.com.