A small group of African women in Winnipeg are helping hundreds of women and girls in Zimbabwe by tackling a taboo subject – menstruation – and sending them reusable period products.
The goal of the Winnipeg-based Grace & Nelly Project is to reduce "period poverty," and help Zimbabwean girls stay in school.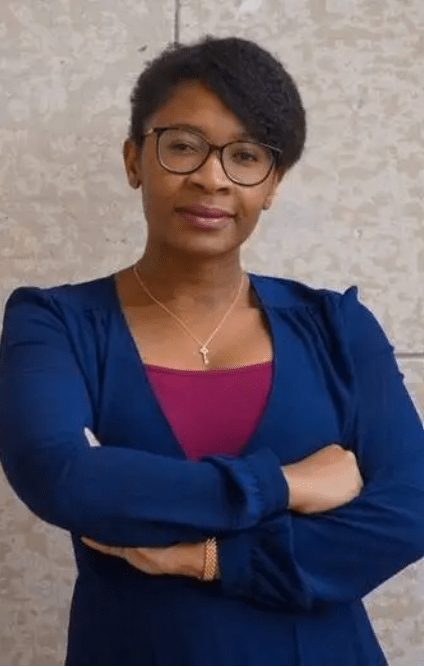 Ruvimbo Chimutsa, president and founder of the Grace & Nelly Project, says more than 70 per cent of girls in rural Zimbabwe can't afford menstrual products and an estimated five per cent of Zimbabwean girls do not finish school because of that.
"Our end goal – and my personal opinion – is that governments around the world should be able to provide menstrual pads to women and girls free, the same way they provide condoms free for men," Chimutsa says.
Scotland became the first country in the world to provide free period products when it passed the Period Products Act in November, 2020.
Since 2020, The Grace & Nelly Project has provided girls in Zimbabwe with reusable menstrual pads to help ensure they stay in school.
The Winnipeg non-profit raised more than $3,000 recently with two fundraising events; one organized by the Manitoba Basketball African Association and another at the St. Vital EMC Church. 
In addition, they have secured funding of $15,000 from Queen's University's Smith School of Business and over $90,000 from Grand Challenges Canada, a non-profit that provides funds to create solutions for critical health and development challenges in the developing world.
The $15,000 will be used to procure sewing machines, equipment for a small-scale factory and a community centre to provide training in sewing and financial literacy, says Abigail Marumbwa-Kawadza, a director with the Grace & Nelly project and a unit coordinator at The Saul and Claribel Simkin Centre in Winnipeg.
Marumba-Kawadza says the Grace & Nelly Project hopes to expand to include about 500 women by April next year, providing them with grants of up to $200 each as start-up funds. 
Meanwhile, more than 110 people packed the Mennonite Brethren Collegiate Institute in early September to watch the final of the basketball match between Cameroon and Nigeria, held as part of the Manitoba Basketball African Association fundraiser.
A Grace & Nelly Project event in August at the St. Vital EMC Church featured a unique "grannies fashion show"
"We achieved our targets for the fundraiser," Chimutsa said  "We made over $3,000, which is absolutely fantastic for us. The thing with all our fundraisers, is that we want them to be educational as well."
The idea of subsidized-pads came about after a conversation Chimutsa said she had with a group of 20 women in March 2020, who suggested that they could make their own menstrual pads to sell amongst themselves. 
Training for 163 women began in 2021 with the Grace & Nelly Project providing resources that enabled a pilot group to start making reusable pads to sell to other women for only $1.25 while giving them free for schoolgirls.
The Grace & Nelly project was named after the grandmothers of Chimutsa and Marumbwa-Kawadza, who contributed immensely to raising both women in Africa.
The project is currently being piloted in 13 villages in the Goromonzi district, which is about two hours drive from Harare, the Zimbabwean capital.
_________________________________________________________
This story was written for the Reader Bridge as part of a partnership with Winnipeg Free Press .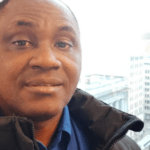 Emmanuel Nwaneri is a journalist with about 27 years of writing, travel and journalism experience in Nigeria, South Africa and Australia. He moved to Johannesburg in South Africa where he spent 10 years as a writer, journalism tutor and commentator. His time in South Africa afforded him the chance to observe the fast-changing dynamics of a country popularly-known as "a rainbow nation." He relocated to Winnipeg with his family in 2018 where he has since found interest in the Customer Service industry. He has published Once Upon A Woman and is working on a second work of fiction.