Gurshaan Dhaliwal, 17, is looking forward to rubbing shoulders with some of Canada's most promising young cricket players at the All Canada Under-17 cricket trials being held in Ontario this summer. 
The teen Winnipegger was recruited as an all-rounder — a batsman and a bowler — after he was spotted at the Under-17 cricket tournament in Manitoba last summer. He's now headed to the Cricket Canada summer training camp in Mississauga, in hopes of representing Canada at the 2024 Men's Under-19 Cricket World Cup in Sri Lanka.
"Gurshaan was one of the best players not only in the Manitoba side but also in the entire tournament," said Roy Singh, a Manitoba U-17 coach. "Him along with other promising players such as Balpreet Brar, Mantoj Singh and Hemant Saini were a class above the rest of the players in the tournament."
In spite of his talent, Dhaliwal said his road so far has been tricky to navigate.
Due to the lack of interest in cricket at school, Dhaliwal told New Canadian Media he was forced to play with his cousins and join a winter indoor training camp with other young players about six years ago.
"In Canada, the opportunities are less in cricket," compared to other sports, Dhaliwal said. "But if I am able to train at a higher level, I believe I can do something great…in my school it was not that big a deal that I was picked for the Ontario trials.  I told some of my friends and some of the teachers, too. They just said good luck and that was it".
A rise in popularity
This local lack of interest in the sport stands in contrast to its national and provincial rise in popularity in recent years. 
Last year, Ontario politicians including Premier Doug Ford, Minister of Education Stephen Lecce, and Brampton Mayor Patrick Brown expressed support for building a world-class stadium that could cost up to $60 million, New Canadian Media reported. 
The main draw, according to the city's mayor quoted in a recent CP24.com article, is cricket, with 400 teams on the waitlist for spaces to play, and Indian Premier League cricket teams expressing interest in "potential partnerships." 
Cricket was named Canada's official sport in 1867 by the country's first prime minister, John A. Macdonald, but was overshadowed after more settlers of European and other origins arrived, eventually opening the door for hockey and lacrosse to take its place as the national winter and summer sports.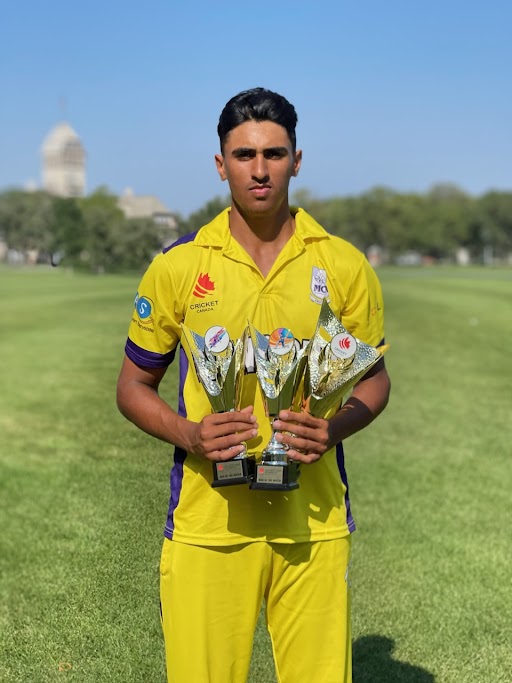 But with a large number of immigrants coming from India, Pakistan, Sri Lanka, Bangladesh, and the Caribbean in recent years — all nations with large cricket fan bases – the sport is now seeing a major revival in Canada. 
Garvin Budhoo, President of the Manitoba Cricket Association (MCA), said cricket has become so popular in the province that they now have 54 teams in the league, compared to 15 a decade ago.
Despite the level of interest, Budhoo agrees with Dhaliwal: it's difficult for young players to find ways to play cricket professionally in Manitoba.
"Young players may have to go play in Ontario to be seen by national coaches and get exposure," Budhoo said. "Also, provincial funding has remained the same for many years now. The need for more venues to play cricket is in great demand."
Even in Brampton, residents are still awaiting the long-deliberated cricket stadium. According to CP24.com, the 5,000-spectator stadium is likely years away but when ready, it could be modified to be used for other sports and events as well. 
Budhoo in Manitoba said his goal is also to acquire more space and funding for local teams. 
"The MCA is always looking for facilities and will work with interested local governments and city councillors to boost participation in cricket," Budhoo said. 
For his part, Gurshaan has the conviction that after his trip to Ontario this summer, he'll be on the plane to Sri Lanka next year as part of the Canadian Men's U-19 world cup team. Like many others in Canada, he hopes for cricket to someday become as celebrated in Canada as hockey.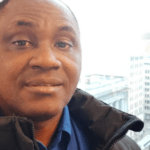 Emmanuel Nwaneri is a journalist with about 27 years of writing, travel and journalism experience in Nigeria, South Africa and Australia. He moved to Johannesburg in South Africa where he spent 10 years as a writer, journalism tutor and commentator. His time in South Africa afforded him the chance to observe the fast-changing dynamics of a country popularly-known as "a rainbow nation." He relocated to Winnipeg with his family in 2018 where he has since found interest in the Customer Service industry. He has published Once Upon A Woman and is working on a second work of fiction.