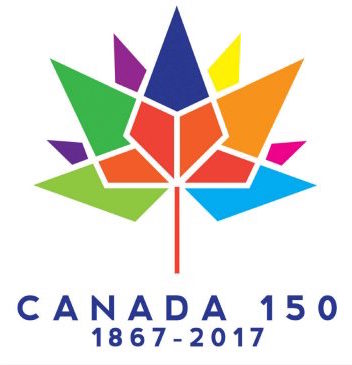 A campaign to collect books and other resources to enhance educational opportunities for black children in Toronto is gaining support, while the Black Lives Matter Toronto continues to challenge anti-Black racism in the city.
A book drive took place recently at A Different Booklist, an independent bookstore in Toronto. It encouraged people to purchase books and donate them to Black Lives Matter Freedom School, a summer program focused on teaching black children aged four to 10 about black liberation history.
"[Children of African descent] do not get exposed enough, if at all, to the history of blacks in Canada or North America and around the world during the regular school year," said Natasha Henry, an elementary school teacher and author. "The book drive is a way to engage them in their learning, contributing to the community, and really empowering them with knowledge that will help them to continue their education, whether at school or in the community."
Movement targets education, police
"We're fighting for justice, freedom and dignity for all black people."
LeRoi Newbold, a director of Black Lives Matter Toronto and the organizer of the book drive, said the black community should have control over what black children are learning, independently from school boards.
"In Toronto, 40 per cent of black children did not graduate from high school," said Newbold. While that number has decreased recently, black students still experience high suspension rates and low graduation rates.
"It's alarming and unacceptable," said Newbold. "We're not waiting for that system to change. We're creating our own schools, our own institutions."
Black Lives Matter Toronto is also collecting resources for the school through an online Indiegogo fundraising campaign. To date, the campaign has raised $10,361.
Not far from the upbeat book drive that had a few dozen people packed into the tiny single-unit bookstore, Black Lives Matter Toronto protested for the seventh day in-a-row outside Toronto Police Service headquarters to draw attention to anti-black racism in the city.
The demonstrations began in part to protest the Special Investigations Unit's decision not to lay charges against a Toronto officer who fatally shot 45-year-old Sudanese immigrant Andrew Loku. The group also announced a lawsuit against the Toronto Police Service for allegedly raiding and searching the home of Jean Montaque, a black mother, without warrant.
"We're fighting for justice, freedom and dignity for all black people, and the right for black people to not experience violence [at] the hands of the police force," Newbold said of the protest.
Teaching the history of black activism
Sharing a pioneering black activist's accomplishments and legacy show how the struggling for freedom has evolved over time.
Henry was one of the presenters at the book drive, held on Mar 24. She wrote Firsts and African Diaspora as part a 15-book series on black heritage in Canada and around the world.
"Often of times, historians are very interested in the past, yet young people will say 'What does that have to do with us today?'" Henry told the crowd. "So it's very important that we provide the historical context, but mix it with what is going on today in our communities and around the world."
In Firsts, Henry focuses on many "firsts" in the African-Canadian community and other African diaspora communities. The cover features an image of Michaëlle Jean, the first black person to serve as Governor General of Canada.
"When we're looking at the markers of 'the first' African descent, it gets us to think critically about why some of these 'firsts' are just happening in the 21st century, despite the fact that Africans have been in Canada since the 16th century," Henry said. She described how the stories of "firsts" began a legacy of anti-black racism and how that is manifesting itself today.
"Whether it is over-policing, police brutality, the unemployment rate of young black people – which is much higher than the general population – student dropout rates… these are all a legacy of how black people have been marginalized," she says.
"What happens to one group affects all of us in different ways."
Henry read a part from the book about Viola Desmond, who was a black businesswoman born and raised in Halifax, Nova Scotia. In the 1940s, Desmond fought for her right to sit on the main floor of a movie theatre after being told it was reserved solely for white patrons. Henry stressed that sharing a pioneering black activist's accomplishments and legacy show how the struggle for freedom has evolved over time.
Community's struggles not isolated
Another presenter, Nadia Hohn, demonstrated traditional African songs and dances during the book drive. Born to Jamaican parents, she is now an elementary school teacher and author and uses traditional music as a teaching tool for kindergarten children.
"We want our freedom and to live in dignity," she sang to the crowd, holding one wrist with the other hand, then taking them apart to demonstrate freedom.
"There are many different groups in Canada that have experienced different degrees of discrimination," Hohn said. "What happens to one group affects all of us in different ways. It might not be a direct impact, but it has ripple effects on others."
Similarly, improvements in one community also have a positive impact on others, she added.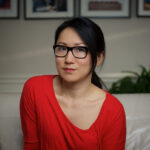 Shan is a photojournalist and event photographer based in Toronto with more than a decade of experience. From Beijing Olympic Games to The Dalai Lama in Exile, she has covered a wide range of editorial assignments.