Toronto's famed Professor Chef Leo Chan wants to capture the fading culinary glory of the city's Chinatown, which shone bright half a century ago, by creating a digital archive of the area's rich food history—for Torontonians to enjoy for decades to come. 
The first thing Chan did was to honour two historical "house cooks," Lee Sew and Wong Dong Wong, to bring them to the attention of people interested in Chinese Canadian culinary history. Both men were posthumously decorated with "8 Precious Pearls Legendary Cook" medals by The Cambridge Food and Wine Society of Canada. Eight Precious Pearls are the ingredients Chinese people love to add to make a great dish such as Eight Precious Pearl Duck. Chan has also borrowed the name for a research group he formed to digitize Chinatown's food history. 
Chinatown's forgotten history
Lee Sew and Wong Dong Wong were Chinese pioneer immigrants who worked as domestic help in non-Chinese households in the early to mid-20th century. They have long since passed away, yet their stories are well recorded in books. Wong Dong Wong is featured in a 2018 memoir Finding Mr. Wong by Canadian writer Susan Crean, whose parents were his employers. Lee Sew's recipe book is currently in the Heritage Ontario Archive, donated by Toronto's journalist Joe Fiorito, who bought the book from an estate sale years ago. 
"The preparation of a dish may remain incomplete until a herb, a particular spice, or a je ne sais quoi is added," says Koby Song-Nichols, a researcher with the Eight Precious Pearls. "Such is the continuing story of the Chinese community in Canada. Like the menu of an Imperial Banquet, or a simple family meal at home, the story of Chinese Canadians continues to evolve as new ingredients, or long-lost recipes are uncovered, documented and shared."
Song-Nichols, a fourth-generation Chinese American who is also a Ph.D. candidate at the University of Toronto, is a researcher in the culinary and historical fields. He believes that capturing personal accounts about how people navigated the immigration process to Toronto would be an excellent resource for younger generations.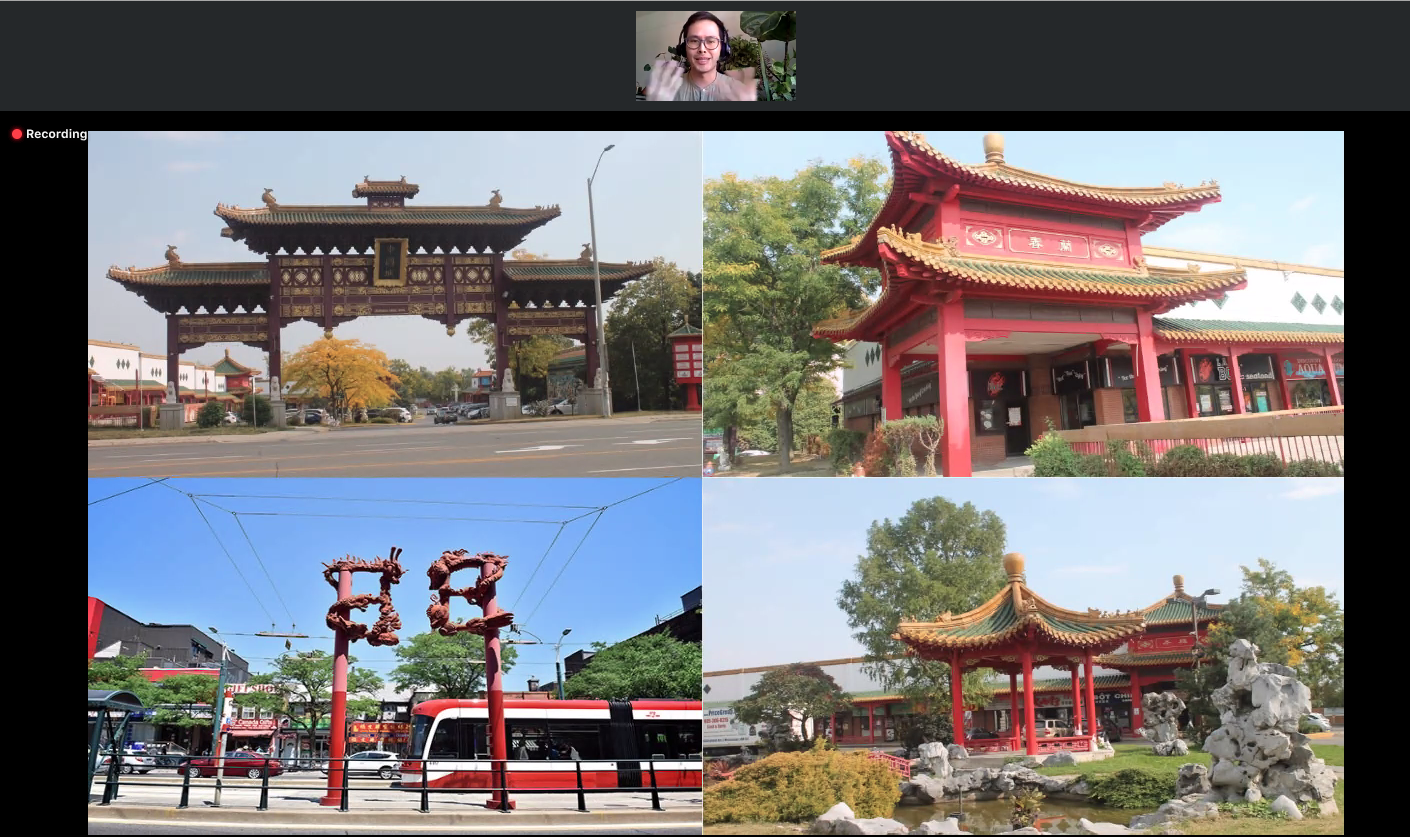 Chan has spent years collecting pieces of Chinatown's forgotten history, even menus of long-gone restaurants. "Up until the late 1940s, the eating establishments in Toronto Chinatown were small cafes and chop suey houses with limited seating of up to 20 diners," Song-Nichols says. "The opening of Nanking in 1947 by the Lee family, and Lichee Garden in 1948 by Harry Lem and his partners, on Elizabeth Street, changed the profile of Chinese restaurants. They were called the first two of the "Big Four" upscale and elegant restaurants in Chinatown. The other two were Sai Woo, opened in 1957, and Kwong Chow, in 1959."
As he recounts, some of the best items on the menu at the time were "filet mignon served with bread and butter, and French fried potatoes for $4; steamed whole lobster with minced meat and egg, Cantonese style for $3.75 and up; Dai Dep Woey with chicken, shrimp, BBQ pork, mushrooms, mixed Chinese greens, and water chestnuts (one of the House Specials) for $2.50 and up. A dinner for eight with seven different dishes, steamed rice, Chinese pastries or ice cream cost $24. 
Those prices are not to be found nowadays. However,  food lovers' satisfaction has never changed in Chinatown's restaurants. 
Wong emerges only from an old, black and white portrait photo which belongs to Susan Crean's childhood memories. "He was famous in Forest Hill. He gave everybody something to eat. Children will always come to the side door to get a cookie from him," Susan recalls merrily. Although he never served any Chinese food to his Irish employer, Wong was deeply rooted in the Spadina Chinatown. He introduced Crean and her siblings to dim sum and Chinese bakeries. 
"Over the five decades he lived in Toronto, he'd have socialized there, heard the latest talk of Dr. Sun Yat-Sen, the Guomindang and the Communists, read the magazines with news of his home Taishan, played mah-jong, and raised money for the Cantonese Opera," Crean reminisces. Being single for his entire life, Wong winded up being the typical Chinatown old bachelor living in a rooming house. He passed away in 1970, without any family members besides his employers, the Creans, who helped with the funeral and burial. The visits to Chinatown nevertheless continue, by Crean and those who love Chinese food.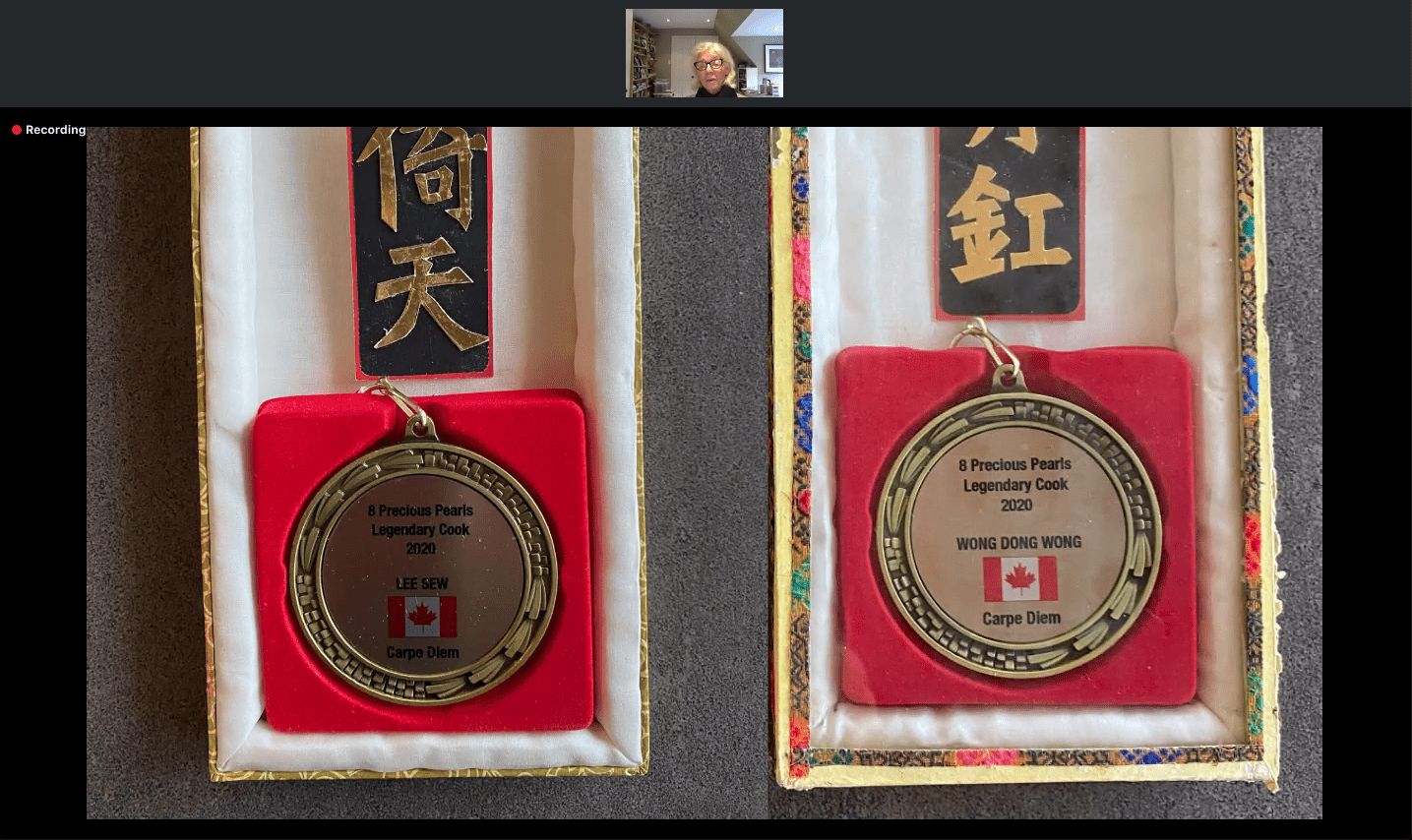 Chinatown business during COVID-19 
The latest COVID casualty has been the beloved Chinatown bakery Furama, a hangout fixture for many people during the past 30 years. Lucia Huang, the Operations Manager of The Toronto Chinatown Business Improvement Area (CBIA), worries even more about the second wave of the pandemic, which might impact more businesses. A silver lining for the area is that about five new businesses have opened in the past three months, Huang says.
"It has been a trend despite the pandemic. The old owners don't usually plan to transfer their business to someone else. In other words, they do not have a succession plan. We are seeing young entrepreneurs bringing the trendy Chinese franchise into the area," she adds. 
To save Chinatown business, the Federation of Asian Canadian Toronto launched The AsianliciousTo, offering patrons coupons to try Asian food in Chinatown. The CBIA, on the other hand, is going to launch a 4D Chinatown project at the end of October, using 360 VR experience to tell the stories in the community and encourage Torontonians to support the businesses.
Photos by: Shan Qiao.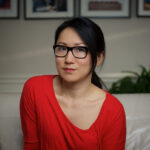 Shan is a photojournalist and event photographer based in Toronto with more than a decade of experience. From Beijing Olympic Games to The Dalai Lama in Exile, she has covered a wide range of editorial assignments.