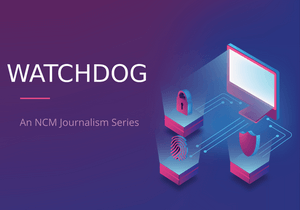 Media accounts warning of meddling in our elections by agents of the Chinese and Indian governments came as a bombshell but seemed to land with a dull thud on the desks of editors and reporters working for multicultural media in Canada.  The warning reported by CBC exactly a week ago was blunt: that Beijing and New Delhi would try to use their diplomats posted in Canadian cities to influence the vote on Oct. 21. They would do this, it was reported, through nomination meetings and infiltrating community groups to rig them in favour of sympathetic candidates. However, a scan of multicultural media coverage of this warning, in partnership with Mirems and diversityvotes.ca, suggests either that it is not being taken seriously or is being met with deep skepticism.
NCM's exclusive analysis shows very few stories on this topic – nine clippings in Chinese, Polish, Punjabi, Russian and Tamil. Most of it was straight reporting from the original CBC story, which also reported that intelligence agencies suspect that Pakistan, Saudi Arabia, Iran and Venezuela may be among the foreign powers interested in swaying the October vote.
Commenting on the analysis, Mirems' president Andrés Machalski, who has followed Canadian ethnic media for decades, alluded to divisions within diaspora communities to explain why the warning may have been met with a shrug. "[This] is not news to them or to us immigrant citizens who have family back home with cooperative or conflicting relationships with the homeland regime."  He cited Sikhs and Khalistan, Tamils and Tigers, Boat People and the Viet Cong, Chileans and Pinochet, Hong Kong and the Chinese Mainland, as examples of divisive issues that polarize communities.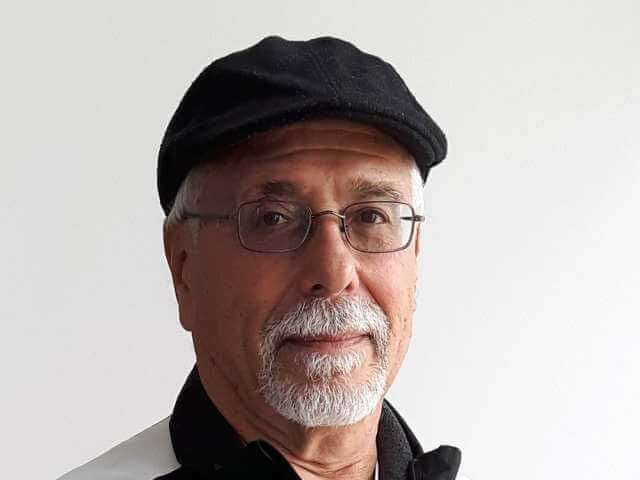 "In this sense, there is interference in the brain of every Canadian for whom there is a homeland as well as an adopted one," said Machalski. "The Iranian refugee does not view either the same way as the Saudi international student. Perhaps what is key is that immigrant citizens and their media often bring a degree of political realism, often even cynical, to their perception of Canadian politics," he added. Both Mr. Machalski and Andrew Griffith, an immigration policy commentator, cautioned against confusing legitimate Chinese and Indian diplomatic activities such as outreach to their diaspora communities with reported efforts to influence the outcome of the Oct. 21 vote. "As to the relative lack of commentary or more in-depth coverage, not sure whether this represents lack of resources or sensitivities," Mr. Griffith said. An analysis of voter data by Mr. Griffith shows that both diaspora communities are fairly well represented across the country. According to this analysis, Canadians of Chinese heritage are particularly influential in a total of 37 ridings, while those of South Asian (including Indian) origin have sway in 47 ridings.
A dose of skepticism

Sing Tao in Toronto's coverage was fairly typical, reporting "Sources speaking to CBC News said Chinese intelligence officers are also urging Chinese-Canadians to volunteer and join parties to help elect pro-China MPs. On the other hand, the Chinese government is also encouraging Chinese people in Canada to write articles and letters in support of the Chinese government." However, the report also quoted a former Indian ambassador to Canada, Vishnu Prakash, saying that India neither had the desire nor the means to meddle in the elections.
Another Chinese outlet in Toronto, 51.ca, contrasted Russian tactics with the those that will be used by agents from India and Chinese. While Moscow's attempt – as with the 2016 U.S. elections – will be focused on social networking sites, India and China are expected to use old-school human intelligence agents to work from within diaspora communities.  The online Chinese site featured wry comments from anonymous readers with tell-tale monikers. Mirems' monitoring reported, "One commenter, Yan Lun Wu Zi You (username means 'no freedom of speech'), wrote: 'Concerned about other countries interfering with the federal election, yet interfering with the internal affairs of another country in the name of democracy and freedom.'" Another commenter, Kan Shei Xiao Dao Zui Hou (username means 'see who has the last laugh'), wrote: 'Potato (Trudeau) is now very worried about not getting re-elected, so in addition to handing out candy, is being suspicious all day long.'"
Elections Canada weighs in
Remarks by the Election Commissioner, Yves Coté, on the potential for foreign meddling, also received coverage in Chinese (Ming Pao), Russian (Vestnik) and Tamil (East FM) platforms. Mr. Coté expanded the list of suspect nations to beyond the original six to include Russia and North Korea. "The difficulty for us, as the police force for electoral matters, would be to carry out the investigations when people may be thousands of miles away in St. Petersburg or in North Korea or in China and trying to get the information," the election commissioner was quoted as saying in Vestnik.
The same report said the election commission is learning lessons from the recent provincial elections in Alberta, New Brunswick, Ontario and Quebec – none of which showed any evidence of foreign interference. The election watchdog has also received confidential briefings from their Australian counterparts on their elections in May.
In addition to hiring former Mounties, the commission is working closely with the Royal Canadian Mounted Police (RCMP) and the Canadian Security Intelligence Service (CSIS) to beef up its own resources. Finally, the Urdu Post in Toronto reported on a University of Calgary study that predicted
Russia upping its "information warfare" against Canada in the run up to the Oct. 21 election.
This study was covered by our analysis last week: Multicultural Media Sound Alarm over 'Fake News'. This analysis has been created as a service to readers who wish to follow news and commentary in languages other than English and French, in partnership with MIREMS and diversityvotes.ca. Mirems monitors 600 outlets and 30 language groups daily, by far the most comprehensive read of multicultural media available in Canada.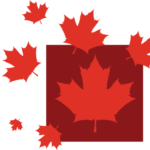 NewCanadianMedia.ca is Canada's premier web site dedicated to news and views about the one-fifth of Canadians who are immigrants. You'll find original journalism from an immigrant perspective along with content produced by our partners in Canada's ethnic media. Our content provides fresh insights into developments in politics and society, enhancing your understanding of our diverse world.