Before Russia invaded Ukraine, the country had nearly 300,000 people working in about 5,000 tech companies.
Yuliya Solovyova was one of them.
After graduating from the Universitat Autònoma de Barcelona with a master's degree in information sciences, Solovyova built her career in the IT hub of Odessa, which was rapidly growing as a top tech services exporter in Europe.
"I never thought about working overseas because I had a great job and a nice apartment by the Black Sea," Solovyova told New Canadian Media.
But when the bombs started falling about a year ago, Solovyova and her husband, Oleksandr, also a tech worker, decided it was time to find a place that would be safer to raise their four-year-old daughter, Erica.
The family arrived in Vancouver about nine months ago under the Canada-Ukraine Authorization for Emergency Travel (CUAET) program, which has so far provided about 185,000 Ukrainians temporary safe harbour in Canada. Another 603,681 applications under the program have been approved.
"It was easier for my husband to find work but for me there was a big learning cycle…Basically I did not [know] where to start," Solovyova said.
"The tech language was different, and I was not familiar with the interview process and questions…it was tough trying to explain my experience and qualifications in the interviews."
Through support services Solovyova uses at Metro Vancouver's YWCA to get acclimated to her new home, she learned about their Tech Connect program helping racialized and newcomer women find jobs in the tech sector.
"This program has helped me a lot not only to find work but also to build my confidence," said Solovyova, who now works part-time disseminating what she has learned to other newcomers at a Vancouver immigrant services centre. "I would recommend this program as a first stop for newcomer women who are looking to find or rebuild their IT careers in Canada."
High success rate
Solovyova is one of around 200 newcomer women who have completed the Tech Connect program at the Metro Vancouver YWCA over the past four years.
Elham Ershad, Program Manager for the YWCA Employment and Training Services said of that number, 121 are now employed and a further 131 have been paired with a mentor.
"The first goal for this program is creating networking opportunities and contacts for the participants to expand their exposure to the tech industry…we have over 200 employer partners who support us with mentors," Ershad said. "Our participants rate the program and its delivery with a 100 percent scorecard… We rate ourselves with a 98% success rate just because we always feel that there is room to improve."
On Mar. 17, Marie-France Lalonde, Parliamentary Secretary to the Minister of Immigration, Refugees and Citizenship announced a two-year extension to funding for the Tech Connect program, citing it as an important step to combat gender- and race-based discrimination.
"Racialized newcomer women face significant challenges in entering the workforce," Lalonde said during the announcement. "We are working to break down these barriers to ensure all immigrants can work in jobs that align with their skills and experience."
The YWCA of Metro Vancouver will receive up to $1.1 million over two years, under the Racialized Newcomer Women Pilot, to support the Tech Connect program for newcomer women. The pilot supports 21 projects across Canada.
"This grant will enable our program to support more newcomer women to secure rewarding careers in the tech industry," said Erin Seeley, CEO of the YWCA Metro Vancouver.
Pay gap
According to Ershad, despite recent reports of mass worker layoffs in the tech sector, tech workers are in high demand in Canada.
A recent Information and Communications Technology Council report estimated that the country's employers would need to fill an additional 250,000 technology jobs by 2025.
Women make up almost half of Canada's workforce but only 30% of its tech workforce and newcomer women in particular, like Solovyova, face specific barriers to entering the sector.
The Brookfield Institute for Innovation + Entrepreneurship (BII+E) at Toronto Metropolitan University said in a report that there are pay inequities amongst immigrants working in tech that did not exist before. In 2001, there was no observable pay gap between immigrant and non-immigrant tech workers, but from 2001 to 2016, a pay gap emerged, to an average of more than $5.70 per hour (in 2016 dollars).
Men were found to be four times more likely than women to work in a tech job, the report said.
"While Canada's tech workforce is diverse, pay and participation in tech jobs are unequal across many demographic lines," reads the report. "32.5 percent of tech workers are immigrants, 31.9 percent identify as a visible minority. However, only 20 percent are women and only 1.2 percent identify as Indigenous."
With 82,000 people working in the industry, Vancouver has the third highest number of tech workers among major Canadian cities, after Toronto and Montreal.
Federal government data shows there are over 45,000 companies in the Canadian information and communication technology sector, and around 90%fall within the software and computer services industries.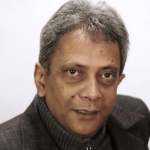 A multiple-award winning journalist, Fabian Dawson is an internationally acclaimed author, filmmaker and media expert. His work over the last four decades spans the globe and he also serves as a consultant/strategic advisor to a variety of international companies. As deputy editor-in-chief of The Province, part of the Postmedia chain, Dawson led initiatives within a special publications group to provide directed content for a variety of organisations. He was named the 2019 recipient of the Bruce Hutchison Lifetime Achievement Award at Jack Webster Awards. Dawson has been invited by the governments of India, Malaysia, Taiwan, China, Hong Kong and the United States to act as a media observer/advisor on a variety of Asian-Canada issues. Dawson, now operates FD Media, which specializes in harnessing editorial assets to revenue generating opportunities.