Economic development officers in the upper reaches of Northeastern Ontario have noticed a trend in the past few years — as businesses come up for sale the buyers are first generation immigrants to Canada.
They had no idea where the newcomers were coming from, how they found out about the business opportunity, how many businesses they own, how many people they employ, or much else.
Now they do.
I wrote about this trend for New Canadian Media in December, explaining why municipalities may be better off canvassing for new immigrants from within Canada's borders, rather than launching expensive international campaigns for potential newcomers from other regions of the world.
Working with the Timmins & District Multicultural Centre through a project sponsored by the Far Northeast Training Board, I travelled to Latchford, Temiskaming Shores, Earlton, Englehart, Kirkland Lake, Matheson, Timmins, Chapleau, Cochrane, Kapuskasing and Hearst in the summer and fall of 2016 to interview as many newcomer business people as possible. The full report is here.
Of a possible 55 business owners identified by economic development officers, 38 were interviewed, or 69 per cent. This extremely high sample number provides very reliable data.
Entrepreneur profiles
So who are they?
The typical newcomer business owner in the Far Northeast Training Board catchment area is 44, originally from India but moved north from the Greater Toronto Area, owns a restaurant or fast food franchise, motel, convenience store, or gas station, has lived in Canada 13 years, has an average family size of 3.6, loves the beauty and tranquility of the north and plans to stay. The friendly people in the north, the lack of crime and congestion were the other top draws.
Together the 38 people interviewed own and operate 58 businesses, employ 206 people full-time, of whom 56 are family members, 139 part-time, and 20 seasonal. Almost half of them know people from southern Ontario who would move north for the right business opportunity.
Almost half found out about the business opportunity from friends or relatives, with real estate agents, franchise chains and online information cited by others. Two-thirds of those interviewed are originally from India, with the remainder from Pakistan, China, Egypt, the Philippines, Sri Lanka, Vietnam, Iran and Belgium.
Twenty own restaurants or fast food franchises, 15 own motels, 10 own convenience stores, seven own gas stations and two own pharmacies. Others owned a landscaping business, nail salon, strip mall and a movie theatre.
Where they come from
Twenty-four of the 38 people interviewed moved north from the GTA. The remainder came from Montreal, Saskatchewan, Windsor, Orillia, India, Kitchener-Waterloo, Gravenhurst, Hamilton, London England, Florida, Vancouver, Fenelon Falls and Belleville. Seventy-nine per cent say they feel connected to the town they live in and plan to stay.
Gejal Gandhi, 35, and her husband Keyur own the Casey's Restaurant, Esso gas bar and convenience store and the Park Inn Motel in Kapuskasing. They employ 10 full-time and 25 part-time people. They moved to Kapuskasing from Cochrane and lived in Toronto prior to that. They have been in Canada 17 years, are from India, and have two children.
"We bought the Park Inn Motel first," she says. "We had a motel in Cochrane and sold it. Once we were in Kapuskasing we found the Esso, and then the same thing for the restaurant. There was a sign and we contacted the owner and went through the process." They have lived in Kapuskasing for four years.
Minesh Prajapati, 44, is originally from India and owns and operates the Subway franchise in Kirkland Lake. In addition he is in partnership with Indian friends in Mattawa who own the Subway there and together they own Subway franchises in Hearst and Englehart.
Change in careers
"I bought the business primarily for my wife," he says. "She was working in a Subway but was just getting minimum wage. I was a banker doing lending and mortgages. Next year my wife will take over this store and I will be more like managing it. I can go back to banking if I want. They are still calling me.
"Right now, though, the way it is going, I don't think I'm going back to the bank. Every year we are buying one more Subway." He has lived in Canada 10 years and moved to Kirkland Lake from Brampton.
With six full-time and two part-time employees in Kirkland Lake, Prajapati says his two part-timers were hired through a special needs program and are doing very well. He says he attends Subway conventions twice a year "and that's when people spread the news that they would like to sell."
David Mohamed owns Willis Pharmacy in Matheson, where he is the sole pharmacist. Born in Egypt, he has been in Canada six years and moved to Matheson from Belleville. A couple of friends owned the business and he became a partner recently, after working at the Matheson location for 18 months.
"I decided to purchase because I like working with them and it was a good opportunity in the north," he says. "Here you are alone in the business and we don't have any nearby pharmacies."
Louiz Soliman is also a pharmacist from Egypt. He owns Smallman Pharmacy in Temiskaming Shores. He moved to Haileybury from Montreal to take over the business a year ago. He came to Canada from Greece seven years ago. I asked him if he knew Mr. Mohamed. He said he did not, and asked "where is Matheson?"
If people ask him about moving north to start or purchase a business he says "I would tell them it's a good area. The people are very polite. It's a safe area."
Peter Patel, 67, owns three motels, a restaurant and convenience store in Chapleau, employing 25 to 30 people. He and his partners also own a motel in Fenelon Falls, near Peterborough.
Starting from scratch
Another large employer is Siva Mylvaganam, 49, of Timmins. His is a Canadian success story. He came to Canada as a refugee from Sri Lanka and Siva's Family Restaurant in Timmins Square now employs 35 people with the restaurant and catering business. In addition, he has a commercial real estate sideline where he employs another one or two people, depending on business activity.
Very well known in Timmins, he started the business from scratch in 1996. "When I came to Canada I had no English so I worked as a dishwasher, and in a car factory. There were layoffs so I worked in a restaurant and became a cook, and then a chef, and then opened my own business. I found this location and I thought Timmins would never be really high, or really low, because it is a mining town.
"I loved smaller towns because I was born and raised in a small village. I lived in Toronto and it wasn't my place to live. I always go back but I never enjoy it. It's not like here. People always say 'Hi Siva, how are you doing?' and I ask them about their family. It's not like that in Toronto."
Amjinber Cheema , ( "the locals call me Ami") is typical of the younger entrepreneurs from India settling in the north. Only 28, his wife just joined him in Latchford from India. He came to Canada as a student and in his seven years here he lived in Saskatoon, Regina and Toronto before arriving in Latchford to purchase The Dam Depot, a gas station and convenience store.
Harsher winters
"There is value for money in the north," he says. "The winters are harsher but you get used to it. Compared to the bigger cities like Toronto and Ottawa you get value for your money." He feels connected to the people of Latchford and laughs that "after I was here for two months they appointed me the honourary Indian ambassador to Latchford. It was in the paper. It was very nice."
Sam Singh, 24, owns the Mac's franchise in New Liskeard and is another of the young people from India making their mark in the north.  He also came to Canada as a student and started in his business a year ago. "Young people like me don't have much opportunity," he says. "From here I can get a start. I am learning a lot of things. It's a small community and I get involved. In the future if I am going to buy a bigger business I won't have a problem. For everyone, a small town is the best place to start a business."
Roger Gandhi, 58, was born in India but has been in Canada 40 years. He is typical of the older immigrant from India who is now well established. He lives in Earlton and owns and operates the Earlton Motel and Coté's Variety. In addition he owns the mall where the variety store operates, plus the Regal Motel in Timmins.
Navin Tamakuwala, 67, is another. He owns the Thriflodge and Terry's Steakhouse in Cochrane and has 14 full-time and five part-time employees there. He lives in Montreal most of the year and owns a Sobey's grocery store there. Also from India, he has lived in Canada for 44 years.
While North Bay was not part of the study area, it has more than 70 first-generation immigrant-owned businesses. Its cricket team is dominated by young entrepreneurs from India. The same is true of cricket teams in Sudbury, Sault Ste. Marie, Thunder Bay and Timmins. Together they are changing the face of Northern Ontario and investing in its future.
---
Don Curry is the president of Curry Consulting (www.curryconsulting.ca) He was the founding executive director of the North Bay & District Multicultural Centre and the Timmins & District Multicultural Centre and is now chair of the board of directors.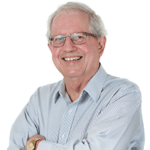 Don Curry is the President of Curry Consulting, which provides immigration solutions for rural and northern Canadian municipalities, and an NCM director (2022 - 23). He is also the Founding Executive Director of The North Bay & District Multicultural Centre, a multi-award winning immigrant settlement agency with offices in North Bay and Timmins. It is the lead agency for the Local Immigration Partnership project, the North Bay Newcomer Network and the Timmins Local Immigration Partnership.