Canada has earmarked tens of millions of dollars to help expedite the processing of citizenship applications, provide legal aid to asylum seekers and modernise the country's immigration system under the Liberals' 2023 budget plans.
The government plans to increase its annual target for immigration from 465,000 people in 2023 to 485,000 in 2024, and 500,000 in 2025, primarily to ease a crippling labour crisis that has left Canada with over one million unfulfilled job vacancies.
At the same time, the feds are planning to expand the Electronic Travel Authorization Program to low-risk travellers from visa-required countries—a service which is currently available only in Brazil.
The goal is to make Canada a more attractive destination for some travellers in an effort to boost airline and tourism industries, according to budget documents. Details on which countries are eligible will be announced in the coming weeks.
"We are investing in a stronger immigration system, and welcoming record numbers of skilled workers to Canada to support our growing businesses," said Finance Minister Chrystia Freeland as she tabled a federal budget Tuesday, projecting a deficit of $40.1 billion in 2023-24 and $43 billion in net new spending over six years.
Lisa Lalande, CEO of Century Initiative, a non-partisan charity that advocates for more immigration, said they are pleased to see the budget reiterate Canada's commitment to increasing immigration, and its recognition of the vital contribution newcomers make to the nation's economic and social fabric.
"With Canada's birth rate at its lowest in more than 100 years, immigration remains a key factor in our long-term economic prosperity as a country," Lalande told New Canadian Media. "The additional investments in measures to address immigration application backlogs are critical."
On the other hand, the federal government has been criticized by immigration experts and advocates for its recent decision to shut Canada's land border with the U.S. at Quebec's Roxham Road to migrants seeking asylum, with some exceptions. The rule went into effect at midnight on Saturday, Mar. 25.
Despite these funding announcements, compared to last year, this year's budget did not have as much in the way of new spending for immigration initiatives.
In 2022, Canada pledged to spend over two billion dollars over five years to fix and maintain its immigration system.
There was also some criticism of there being not enough new immigration measures to overcome Canada's crippling labour shortage in this year's budget.
In a statement, Restaurants Canada said the budget failed to improve and streamline the Temporary Foreign Worker (TFW) program to help the food services sector which has over 100,000 vacancies.
The industry has been calling for a sectoral program for food services workers to become permanent residents.
Budget details
According to Tuesday's announcement, Immigration, Refugees, and Citizenship Canada (IRCC) also has a historical visa processing backlog with more than two million applications stuck in the pipeline.
To address this backlog, the government has allocated $10 million over five years for IRCC and the RCMP to implement biometrics processing, which they hope will expedite the processing of 5.2 million permanent residence, temporary residence, and citizenship applications.
Freeland also announced $43.5 million this year for the Department of Justice to maintain immigration and refugee legal aid services, for asylum seekers who are low-income, from an ethnic, religious, and/or cultural minority community, speak limited English or French, identify as 2SLGBTQI+, and/or may suffer from trauma and mental health issues.
The government has also vowed to spend nearly $46 million over the next three years to promote 'equitable, diverse, and inclusive' workplaces via an action plan for Black employees in the public service sector.
"Systemic racism has been a reality for Black Canadians for far too long. All too often, Black public servants face barriers to career advancement and lack adequate support for the challenges they face — particularly for their mental health," reads the budget announcement.
In addition, the government is proposing to spend $6.9 million over two years to "drive cultural change in the public service" that will include a review of the processes for addressing harassment, violence and discrimination complaints.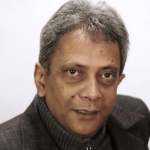 A multiple-award winning journalist, Fabian Dawson is an internationally acclaimed author, filmmaker and media expert. His work over the last four decades spans the globe and he also serves as a consultant/strategic advisor to a variety of international companies. As deputy editor-in-chief of The Province, part of the Postmedia chain, Dawson led initiatives within a special publications group to provide directed content for a variety of organisations. He was named the 2019 recipient of the Bruce Hutchison Lifetime Achievement Award at Jack Webster Awards. Dawson has been invited by the governments of India, Malaysia, Taiwan, China, Hong Kong and the United States to act as a media observer/advisor on a variety of Asian-Canada issues. Dawson, now operates FD Media, which specializes in harnessing editorial assets to revenue generating opportunities.