Canada's immigration system is in chaos and needs to be fixed before the country throws its doors wider to attract more new immigrants say industry, advocates and immigration lawyers.
Reacting to Canada's immigration levels plan for the next three years, they said the ambitious numbers outlined in the policy announced this week, are still insufficient to meet the country's significant workforce demand.
The new levels plan aims to welcome 465,000 permanent residents in 2023, 485,000 in 2024 and 500,000 in 2025. Last year Canada welcomed over 405,000 newcomers ⁠— the biggest intake in a single year. 
Canada is currently struggling with a critical labour shortage ⁠— over one million vacancies ⁠—  and a historical visa processing backlog with about 2.6 million applications stuck in the pipeline.
"Across the board, all aspects of Canada's immigration service delivery are currently in utter chaos…I keep hearing this all the time in discussions with my colleagues," said Catherine Sas, a prominent Vancouver-based immigration lawyer.
"Having practiced immigration law for over thirty years, I have seen a steady decline in the service standards of immigration service. Like the new levels plans this week, we keep hearing that immigration is vital to Canada's ongoing economic growth…But we can't achieve the results that we need with our current state of operations," Sas told NCM.
"COVID-19 has been a convenient justification for pretty much any immigration related delay…this complacency needs to be replaced with efficiency," said Sas.
The Canadian Immigration Lawyers Association (CILA), the Canadian Association of Refugee Lawyers (CARL), the Refugee Lawyers Association of Ontario (RLA), and the Quebec Immigration Lawyers Association (AQAADI), all agree.
In a recent open letter to Immigration Minister Sean Fraser, they said, "Canada's immigration system was chronically understaffed long before the pandemic began. This is therefore not a new issue. The COVID-19 pandemic cannot serve as an excuse for slower processing times indefinitely."
CILA said there remain ongoing challenges with the immigration system that are slowing down Canada's efforts of growing the economy, reuniting families, and providing humanitarian assistance. 
"Immigration, Refugee and Citizenship Canada (IRCC) must quickly address IT challenges with its online application portals. The portals remain riddled with glitches which makes it difficult for newcomers and their representatives to submit their applications to IRCC," the association pointed out.
Limitations to the levels plan
Among the recommendations CILA has submitted to the government include offering more Temporary Residency (TF) to Permanent Residency pathways.
"At a time of historic labour shortages, CILA believes the Canadian government has both an economic as well as moral obligation to identify how it can balance accommodating more TR to PR transitions while continuing to keep Canada's doors open to global talent living abroad," said CILA in a statement.
CILA also lamented the limited number of federal options available to business immigrants even as Canada looks to welcome record levels of new immigrants. 
"The federal government is not putting Canada in position to maximize the economic benefits of immigration when it significantly limits entrepreneurs, investors, and self-employed persons from being able to permanently settle in our country," it said.
Conservative immigration critic Tom Kmiec questioned whether the government would actually be able to meet its own targets under the new plan.
Kmiec noted the immigration department has 2.6 million applications waiting to be processed. 
"Now they're talking about trying to bring in a half a million immigrants," Kmiec said. "I just don't believe them that they're going to be able to do it. And that's completely unfair for people who are applying and hoping for a reasonable timeline to get a yes or no."
'On a positive trajectory'
The Canadian Manufacturers & Exporters (CME) said it believes that the plan's objectives are still insufficient to meet the country's significant workforce needs, particularly in the manufacturing sector. 
"CME has been calling for an increase of immigration levels. While the government's plan sets us on a positive trajectory, our sector still requires more economic-class immigrants," said Dennis Darby, CME President and CEO. 
"Manufacturers are increasingly using immigration to supplement their workforce, but there are not enough immigrants to meet the demand."
CME's 2022 Labour and Skills Survey collected data from 563 manufacturers across the country and revealed that, in the last year alone, the deepening labour and skills shortages have resulted in economic losses totalling nearly $13 billion. Additionally, these shortages also constrain future growth prospects, as 15 per cent of manufacturers are considering moving some or all their production outside of Canada, citing a lack of workers.
"Labor shortages have cost over $13 billion to manufacturers last year. We need more immigration to grow our sector," added Darby.
CME is asking the federal government to increase the intake of economic-class immigrants to 500,000 per year by 2025, to address application backlogs, to speed up the Temporary Foreign Worker Program by adopting a trusted employer system and streamlining the Labour Market Impact Assessment (LMIA) applications.  
Acknowledging the systems' failures and delays at Immigration Canada, Minister Fraser said that over the past year, "we've made improvements to address key challenges faced by those using the immigration system. We are continuing to streamline and digitalize our immigration system to further expedite processing and give users the experience they expect and deserve."
He has promised to hire up to 1,250 new employees by this autumn to cut through the growing backlog of applications and cut processing times.
Kevin Krishna, who works with immigration consultants in Surrey and Edmonton said the numbers in the new levels plans mean little to people who want to come to Canada.
"Canada is offering hope and dashing dreams….The government announces the big numbers and then leaves potential immigrants and the people who want to employ them stuck in limbo for years," he said.
"Canada needs to fix its immigration system before inviting more immigrants."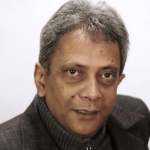 A multiple-award winning journalist, Fabian Dawson is an internationally acclaimed author, filmmaker and media expert. His work over the last four decades spans the globe and he also serves as a consultant/strategic advisor to a variety of international companies. As deputy editor-in-chief of The Province, part of the Postmedia chain, Dawson led initiatives within a special publications group to provide directed content for a variety of organisations. He was named the 2019 recipient of the Bruce Hutchison Lifetime Achievement Award at Jack Webster Awards. Dawson has been invited by the governments of India, Malaysia, Taiwan, China, Hong Kong and the United States to act as a media observer/advisor on a variety of Asian-Canada issues. Dawson, now operates FD Media, which specializes in harnessing editorial assets to revenue generating opportunities.