Canada will introduce several measures to make it easier for Iranian temporary residents to continue studying, working or visiting family in the country as the regime in Tehran continues its brutal crackdown against protestors.
Among the measures announced Feb. 23 include an open work permit pathway for Iranians already in Canada; the waiver of processing fees for Iranians who wish to extend their stay in Canada; and the waiver of passport and permanent resident travel document fees for citizens and permanent residents of Canada in Iran who wish to leave.
Applications from Iranians in Canada will also be processed on a priority basis, said Jonathan Wilkinson, the MP for North Vancouver on behalf of federal immigration minister Sean Fraser.
"With these new measures, we hope to ease the hardship they're currently facing by making it easier for them to stay longer in a place where it is safe to live and work. And perhaps, one day, call home," said Wilkinson, who is also the Minister of Natural Resources. 
Reaffirming Canada's commitment to the people of Iran, Fraser in a statement said: "Canada will not stand idly by in the face of these aggressions as the Iranian regime continues its ongoing human rights violations. Our government is continuing to stand up for the people of Iran by making it easier for Iranians who wish to extend their stay here in Canada to be with their families and allowing them to continue to work and study in safety."
The new measures, effective March 1, come in the wake of Iran's brutal crackdown on protestors who have taken to the streets since last fall after the death of 22-year-old Kurdish Iranian woman Mahsa Amini in police custody. 
Amini was arrested by the so-called morality police for flouting hijab rules, which require women to entirely cover their hair and bodies. Her death in custody has sparked anti-government demonstrations worldwide, including here in Canada.
Human-rights groups estimate nearly 470 protesters have died, including several dozen children, while between 16,000 and 18,000 others have been arrested.
"The authorities have sought the death penalty in grossly unfair trials by Revolutionary Courts against at least 21 individuals who were all charged in connection with the protests amid disturbing calls by officials to rush proceedings and execute them in public," says Amnesty International.
Canada has designated Iran as a regime that has engaged in terrorism and gross human rights violations, making tens of thousands of its senior government functionaries inadmissible to Canada. It has also imposed sanctions on 125 Iranian individuals and 186 Iranian entities, including the Islamic Revolutionary Guard Corps.
Last year, Canada welcomed more than 11,000 Iranians, making it the eighth most popular source country of new immigrants. According to the latest government data, there were 213,160 individuals in Canada who had been born in Iran.
Among them is Soushiant Zanganehpour, a Greater Vancouver-based technology entrepreneur and founder of the Alliance for a Democratic Iran, who moved to Canada about 30 years ago.
"The measures announced today will greatly assist Iranians already in Canada to stay in Canada, but the community feels that more needs to be done to help the people in Iran," said Zanganehpour.
"There are tens of thousands of Iranians caught up in the immigration backlog waiting to come to Canada…They need our immediate help to get their applications processed and approved," Zanganehpour told NCM.
He also called on Canada to tighten immigration checks and track down allies of the Iranian regime, who are slipping into Canada.
One group called StopIRGC (Stop Islamic Revolutionary Guard Corps) is dedicating time and money to follow leads on regime members and affiliates here in Canada.
"The mandate of the Stop IRGC coalition is to gather and present evidence to the Canadian authorities and public relating to the presence of the IRGC in Canada, as well as the terrorist and financial activity of the IRGC, its collaborators, and supporters as they occur in Canada," states the group's website.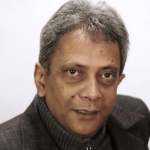 A multiple-award winning journalist, Fabian Dawson is an internationally acclaimed author, filmmaker and media expert. His work over the last four decades spans the globe and he also serves as a consultant/strategic advisor to a variety of international companies. As deputy editor-in-chief of The Province, part of the Postmedia chain, Dawson led initiatives within a special publications group to provide directed content for a variety of organisations. He was named the 2019 recipient of the Bruce Hutchison Lifetime Achievement Award at Jack Webster Awards. Dawson has been invited by the governments of India, Malaysia, Taiwan, China, Hong Kong and the United States to act as a media observer/advisor on a variety of Asian-Canada issues. Dawson, now operates FD Media, which specializes in harnessing editorial assets to revenue generating opportunities.