After her daughter attended McGill University in Montréal as an international student, Farhana Kerai, an entrepreneur from Pakistan, had one dream: to move to Canada and raise her family there. Settling in Montréal was a priority, so when Kerai consulted a lawyer in Pakistan and learned about the different options for immigrating into the country, the Quebec Entrepreneur Program came out on top. 
"At that point, the Quebec entrepreneur was relatively easy. We decided not to go for the investor category because it was closed for that year. We would have had to wait another six months," Kerai explained via Zoom from her home in Pakistan.
Quebec's Ministry of Immigration, Francisation and Integration (MIFI) offers three immigration programs for business people: the Quebec Entrepreneur Program, the Investor Program, and the Self-employed Worker Program. As immigration is a shared jurisdiction between the Government of Québec and the Government of Canada, applicants must first be approved for selection by Quebec and obtain a CSQ (Québec Selection Certificate). Only those approved for a CSQ can then apply for admission by Canada through Immigration, Refugees and Citizenship Canada (IRCC). 
Kerai applied for the Quebec Selection Certificate in 2013. She finally obtained it in December 2016. As required by the program, she applied for permanent residence a month later. The application included Kerai, her husband, and their three children. 
In January 2017 when Kerai submitted her application, the wait time for obtaining the permanent residence was 24 months. In July 2021, 43 months had already gone by without Kerai's application having moved any further. All in all, from the moment she applied to the Quebec Entrepreneur Program, Kerai has invested 8 years of her life waiting to be able to move to Canada, a situation she calls "inhumane."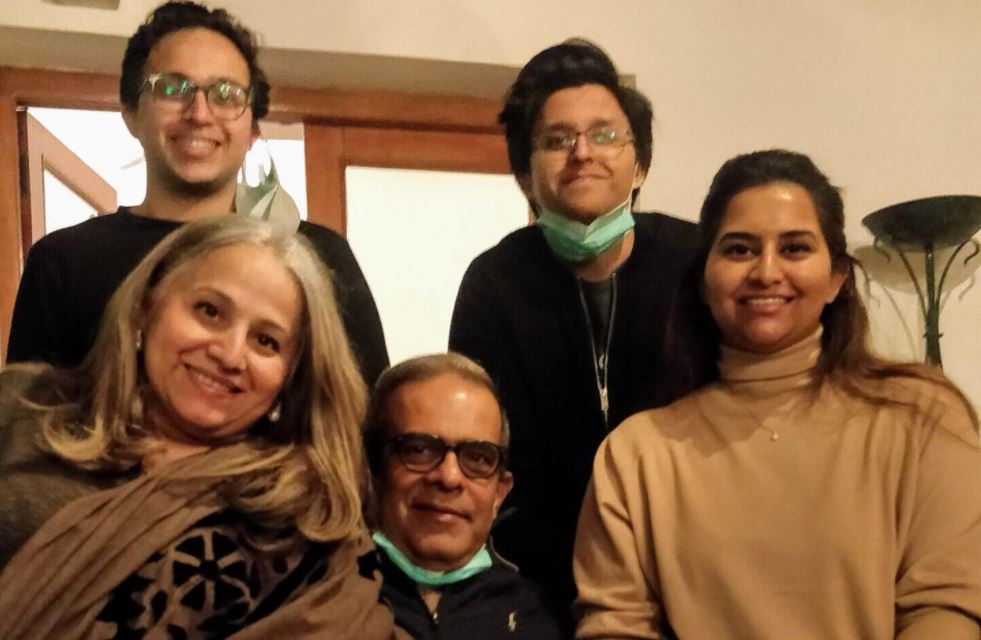 Feeling Forgotten
Farhana Kerai and her family are not the only ones in this situation. According to Kerai, there are many other applicants for permanent residence outside of Canada awaiting responses from Immigration, Refugees and Citizenship Canada. She has met many of them through a support group she joined online.
According to data from the group Le Québec c'est nous aussi (Quebec is us too), there are over 56,000 skilled workers in Quebec waiting for a response from Ottawa. Of the 56,000 people waiting, 16 per cent are currently outside the country. They are what is known as "outland applicants," those who have applied for permanent residence from abroad. "This is an important reality, but one that is not very visible – we must not forget these applicants!" explains the president of Le Québec c'est nous aussi, Thibault Camara. 
"Applicants are depressed and in a situation of constant anxiety," said Hassen Ejlili over the phone. He is a Tunisian architect and one of the forgotten "outlands."
 "I sadly celebrated the 40-month anniversary of my federal application. It was April 20, 2018," Ejlili added. At the time the architect submitted his application, the estimated processing timeframe was around 13 months. In September 2021, Ejlili is still waiting.
Like Kerai, Ejlili put his life on hold while desperately waiting for an answer. "I was 31 when I started the process. Now I'm 40," he says. "I am unable to move on with my life. I am reluctant to have my own practice [in Tunisia] and if I go to another country for more than six months, I will have to provide a criminal record from that country and this may delay my application," he continues.
Sense of Injustice
From the moment she applied to the Quebec Entrepreneur Program, Kerai followed all the steps to fulfill the requirements of the program: she invested in a business – a fitness class delivery program – bought a house in the Dollard-des-Ormeaux suburb of Montreal and visited Montreal numerous times.
Two of Kerai's children, in their early twenties or teens, when she submitted her application in 2013, are now young adults: today her eldest daughter is 28 and her second son is 25. Her youngest son is 17.  As Kerai explained, the initial impetus for the move was to ensure her daughter had the chance to grow up with the same freedoms as her two younger brothers.
"We live in Pakistan, which is not exactly the most liberal place for a girl. I wanted [my daughter] to have the same rights as her brothers," she explained.  "I wanted her to be able to do whatever she wanted without having to fear what people would say. Emotionally, I have sort of gotten to the point where I don't know what to do anymore. I've been planning for this for so long that I feel lost, and I feel very disheartened."
For his part, tired of waiting, Hassen Ejlili decided to get involved. With the help of other applicants in the same situation, Ejlili drafted a petition that he hopes to publish online, as well as a letter he wants to send to the media and political representatives involved in immigration. 
He is particularly critical of the injustice and disparity in the processing of applications. "The first-come, first-served rule no longer exists," Ejlili says. It is estimated that IRCC is currently processing applications filed in 2019. However, like Hassen Ejlili, thousands of people who submitted their cases in 2018 are still waiting. Many wonder if these files are not lost.
Whose Fault? 
"IRCC says that they can't process the files too fast as they need to respect the yearly immigration quotas fixed by the province of Quebec," explains Francis Tourigny, an immigration lawyer based in Montreal. New Canadian Media reached out to IRCC for comments but did not hear back.
Flore Bouchon, the spokesperson for Quebec immigration Minister Nadine Girault, declares that "the issuance of permanent residence is the exclusive responsibility of the federal government" and that the latter has not met the admission targets of Quebec in 2020. "There are therefore more than 17,000 immigrants who are being penalized by the lack of efficiency of the federal government for 2020 alone," Bouchon adds. 
While Quebec's historical and cultural context has had an impact on the most recent provincial immigration policies, the processing delays on the federal side have a simpler explanation according to Francis Tourigny: "We can assume that there are pure administrative reasons and a shortage of immigration officers." 
On March 5, 2021, IRCC announced the hiring of 62 new employees at their Case Processing Centre in Sydney, Nova Scotia to reduce processing times. However, Tourigny explains that the main purpose of this hiring was to improve processing times for family reunification applications and not for applications in the economic class, the category where Kerai and Ejlili fall into.
Andrés Fontecilla, the provincial party Québec solidaire MP for Laurier-Dorion, a district of Montréal, points out that other dysfunctions are at play, both in Ottawa and in Quebec: "The province had a lot of difficulties adapting to the pandemic. There was a flagrant lack of digitization of certain documents," Fontecilla told us by phone, adding that at certain times during the pandemic it was impossible to issue a CSQ electronically due to the lack of employees allowed to work from the office. 
Processing Priorities
Immigration, Refugees and Citizenship Canada has also explained that it voluntarily prioritizes the files of people already living in Canada. In addition, as part of Canada's response to the crisis in Afghanistan, priority is being given to the applications of the thousands of Afghans, Canadians and their relatives living in Afghanistan.
"They probably think that applicants from abroad can wait because they are in their country of origin, but many of them live in countries that are unstable," explains Thibault Camara. This is the case for Ejlili, who just would like to be able to settle in Quebec and leave behind the instability of Tunisia, a country currently experiencing a political crisis.
As for Kerai, she says she hasn't given up. "I'm still waiting. I guess I want it for my daughter. I want her to have that freedom, to have those rights. I did this for my children."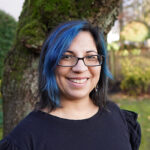 French Editor - Born in Venezuela, Andreina Romero is a freelance writer with New Canadian Media. Prior to writing for New Canadian Media, Andreina was a bilingual contributor at The Source Newspaper, also known in French as La Source, an intercultural newspaper in Vancouver. She is also the creator and host of the podcast Girls Talk About Music and Wigs and Candles which explore music and period films from a uniquely female and Latin American lens. In 2020, Romero also co-founded Identity Pages, a youth writing mentorship program.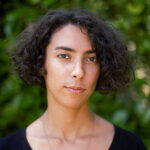 Journaliste indépendante, Marine a travaillé en France, au Liban et au Québec. Passionnée par les questions féministes, l'identité, l'intégration et les migrants, elle se plaît à défaire les clichés et décortiquer les clivages. Elle a pour ambition de combattre les injustices et les discriminations avec des mots et des solutions.