Sixteen hours 15 minutes.
That's the direct air travel time from Toronto, Canada, to New Delhi, India. Indians living in Canada are battling two pandemics — one here and the other one 11,613 km away. The harrowing images of the COVID-19 crisis evoke disturbing thoughts and make the South Asian community live in constant fear. One question that kills you every day is, "How long will they be able to hold on?"
India is writing its darkest chapter of the COVID-19 crisis at the moment. As of May 6, a record 412,262 new cases and 3,980 deaths were reported over the past 24 hours, taking total infections past 21 million and the overall death toll to 230,168, according to India's health ministry data. The heart-breaking images and the wails of people who lost their family members are painful to watch.
Living in constant fear
"The cases are alarming, and the concerns are overwhelming in my home country," says Abhijit Roy, who moved to Canada from India last year, just before the lockdown was announced. "We are constantly worried about our friends and family and hoping that they stay safe and sound.
"Every second person I am in touch with is either affected by the virus or has just recovered. Unfortunately, there are a few too in my legal fraternity who have also lost their very own back home. The losses are unfathomable, and the pain is a lot to bear."
The second wave surge dates back to February, when cases showed a stronger upward trend, and since then, the trajectory has been devastating, with over 100,000 new cases daily since early April.
Roy thinks it was "the mass festival gathering (the Kumbh Mela festival), election rallies, and the casual attitude of the public, in general" that have "given rise to this mammoth." In his view, "sustainable health-care infrastructure is critical, and experts need to channel their approach and think of innovative ways to curb this menace."
Feeling helpless
Many in the South Asian diaspora are crushed by the burden of feeling helpless, as they know they can extend only limited help from this far. India's crumbling health-care system adds to the pressure.
Hospital beds are unavailable, oxygen supplies depleted, medical workers drained, and crematoriums and burial grounds overwhelmed. This wave has most definitely given rise to the worst humanitarian and health crisis the country has ever experienced.
"There is a deep sense of remorse coupled with helplessness, given that the situation has spun out of control," says Devrup Mitra, an aspiring legal professional who has lived in Canada for the last two years.
"I have lived and worked across India and have my family and close acquaintances in almost all major metropolitans. The news that I am receiving is consistently unsettling. The virus has found its way into my close circles and has proved to be terminal. From what I hear, this particular mutated variant is strong and stubborn."
Indian Red Cross Society said mid-April that the more infectious variants reported in several countries in South Asia were putting a massive burden on the health system.
Like everyone else in the diaspora, Mitra is mostly relying on online communication to reach out to the near and dear ones. "Living worlds apart is definitely a disadvantage at this point," he says.
Roy says that while members of the South Asian community are "virtually and constantly" in touch with their families and friends, "all we can do is pray that we come out of this sooner."
Global response to India's COVID-19 crisis
The current crisis clearly shows that India's health-care system was not built to handle the COVID-19 case volumes of such magnitude, Mitra says, pointing to the scarcity of beds in hospitals and nursing homes, the disproportionate doctor-patient ratio and the short supply of oxygen.
"Things are not looking good at the moment. We are losing lives daily. It is hard to comment on the longevity of the present unrest; the central and provincial governments can only play the cards they have as it is a herculean task to manage a population of 1.3 billion."
The crisis has generated global attention. The entire world is currently praying for India; many countries are offering support in every possible way, sending supplies of ventilators, oxygen generation plants and other medical equipment.
Canada has most recently announced it would be sending up to 25,000 vials of the antiviral remdesivir and up to 350 ventilators from its emergency stockpile to help respond to the critical situation across India. Before that, Ottawa pledged to provide $10 million to the Canadian Red Cross Society to help the Indian Red Cross Society.
Ontario Premier Doug Ford announced support from the province in a tweet earlier this week, promising 3,000 ventilators.
Ontario will always stand shoulder to shoulder with our friends. We're pleased to be sending 3,000 #OntarioMade @otwo_medical ventilators to India in their time of need.
We'll continue to work with @Ajaybis & @_apoorvasri to provide whatever support we are able to. #OntarioSpirit

— Doug Ford (@fordnation) May 1, 2021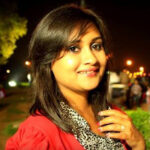 Seemanti's career as a Public Relations professional enhanced her writing skills and jumpstarted her writing trajectory on various subjects. Over the last seven years, she worked with agency giants such as Weber Shandwick, MSL, AvianWe in many sectors such as automobile, consumer durable, manufacturing, healthcare, pharmaceutical, corporate social responsibility. Seemanti holds a Post Graduate Diploma in Mass Communication from New Delhi, India, and a Bachelor's Degree from Bangalore University, India in Communicative English, Journalism and Psychology.