One week later, Canadians are still dealing with the aftermath of the massive Rogers network outage. The outage also had severe implications for immigrant communities, unable to connect to their families overseas, leaving folks worried. Some had difficulties working from home, others had their daily commute interrupted, as they are still new to the country and rely on online maps for directions.   
People experienced a nightmare when it impacted their scheduled plans such as moving, as Pratap Chaudhuri, a software engineer, found out. Chaudhuri planned to move from Kitchener to Oshawa that day and had booked movers who were scheduled to start at 9 a.m. and finish by 4 p.m. Because of the outage, neither Chaudhuri nor the movers could contact each other.
"Somehow the moving guys got hold of a non-Rogers phone at around 4 p.m. in the evening and called me to inform them that they would arrive at 5 p.m. So, the move started at 5 p.m. and finished at 12:15 a.m. that night. One can't imagine the chaos that we went through due to this," said Chaudhuri.
In addition to the setbacks the Rogers outage caused for Chaudhuri's moving plans, multiple of his installation services scheduled for his new home could not contact him.
"None of them could contact me, so I missed all the installations. So in addition to the regular work associated with a house move, I have been dealing with this unwanted chaos since then. The schedule and planning was entirely messed up due to the outage, and I am still dealing with backlogs." 
Sahib Singh Sehzra, an auto and life insurance broker, says, "Due to Rogers' outage, I could not do my business the entire day. My entire business is completely dependent on the phone. I could not give insurance quotes to new clients and could not receive emails and text messages from clients. Some of them could have been urgent ones; who knew? But on the other hand, a good thing was I took this time out to read books and spend more time with my family. So it was more like having another extended weekend."
Impact on remote workers 
Remote workers had trouble connecting on Microsoft Teams, and Outlook and were not able to communicate with their colleagues, leaving the workers frustrated with the work being accumulated, leaving them disappointed. 
Abhijit Sankar Roy, founder and managing partner of Matrix Venture Studios, who works from home and is dependent on a home internet connection says, "I had important client meetings lined up for the day, and most of my clients are overseas, and they are unaware of the operations here, they could not contact me and neither could I apprise them of my situation, hence I had to miss out on the day's meeting, thus losing out on some important work that needed urgent closures."
Roy added that he tried to conduct work at a local Starbucks to access free Wi-Fi but the shop became overcrowded as more people attempted to access an internet connection.
"It was a sight to behold — the amount of anxiousness we observed that day amongst the people. On the personal front, my family lives in India, and I usually speak to them in the morning and that day was particularly a nightmare as my family back home was unable to connect with me, thus adding to their woes. I now wonder how not to be dependent on one telecommunication service and should have been brand neutral," he added. 
Anustup Biswal, who works as a consulting intern with Loblaw companies, said, "I missed a few important client meetings on Friday, as my phone wasn't working. I don't have a car, and mostly take Uber to the office. With my network down, I couldn't even travel to the office. I was unable to recharge my Presto card as well to take the bus. I had to work on Saturday and ensure my pending tasks were completed. I hope it never happens again!"
The outage also knocked down Interac services causing retail businesses to struggle with payments from customers, who in the end were forced to take out cash. 
Rogers President and CEO, Tony Staffieri, in a published statement, narrowed the cause to a network system failure following a maintenance update, which caused some of its routers to malfunction last Friday morning.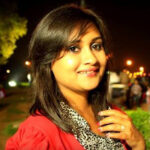 Seemanti's career as a Public Relations professional enhanced her writing skills and jumpstarted her writing trajectory on various subjects. Over the last seven years, she worked with agency giants such as Weber Shandwick, MSL, AvianWe in many sectors such as automobile, consumer durable, manufacturing, healthcare, pharmaceutical, corporate social responsibility. Seemanti holds a Post Graduate Diploma in Mass Communication from New Delhi, India, and a Bachelor's Degree from Bangalore University, India in Communicative English, Journalism and Psychology.