Netflix's Indian Matchmaking is one of the 82 shows that I binged watched in the last four months, all thanks to quarantine. I was hooked on it less than 20 minutes into the first episode. As the show progressed further, it brought a strong sense of deja vu. This could be partly because, being a South Asian myself, I went through this horrific process of finding a suitor through a matchmaker myself, and also partly because Sima Aunty's demeanour and work practices perfectly matched my experiences with a few of the Employment Ontario (EO) service providers, being a registered client of at least three of them. But it turns out I'm not the only one.
For the unversed, Indian Matchmaking is a reality show where matchmaker Sima Taparia assists her clients of South Asian background living in the United States and in India in the arranged marriage process (call it an offline Tinder), giving us a close glance at the custom in today's world. 
EO service providers are not-for-profit job search services providers whose job is to assist job seekers (especially newcomers), workers and employers with advice, grants and other services around public and private sector employment. They are either fully or partially funded by the Government of Ontario. 
Analogy #1: "Hi, this is Sima from Mumbai" 
Sima Aunty introduces herself with an energetic, "Hi! This is Sima from Mumbai," while EO service providers welcome their clients with a promise, "We are here to assist you with your job search needs in Canada, but before that, you'll have to register yourself with us and be our client. Overjoyed, you get yourself registered, in both cases with the hope that one day you will find your perfect match, but with neither of these services is the desired result guaranteed.  
"As a returning Canadian national, I didn't get any help before landing," Z. Baig (name changed),  an immigrant who arrived from Pakistan in March 2020, told me. "I came to know about Acces through some acquaintances and contacted them. Here I have to mention that though I was born in Canada, I was a little kid when I left Canada and came hereafter, like, three decades, so I am as clueless as any new immigrant would be. In this case, I should have been given help before landing but there isn't any pre-arrival program for cases like me. I was getting webinar offers from people at RBC or other IT/Marketing related fields who were not that much use to me and they didn't help." Baig has a Ph.D. in Molecular Biology.
Well, Baig's personal experience does not reflect the success story presented in Acces' 2019-20 Annual Report, Digitalization and Innovation: Preparing Our Future Labour Force, which says that over 39,000 individuals were supported in their job search efforts, and 85 per cent of their clients were employed in their field within one year of Program Completion. 
According to a former employee of another EO service provider, who spoke to me on condition of anonymity, the statistics are actually reverse: "Usually, 10-15 per cent of clients who register with these agencies get employment through Employment Ontario programs." 
Analogy #2: Sima Aunty moves on, and so does your employment consultant 
At the climax of Indian Matchmaking, we see Sima Aunty moving on to her next client, despite not being able to successfully match the protagonists of the show. Personally speaking, this is no different from what I experienced with EO service providers. Often, clients' files are closed without keeping them in the loop, and feedback about the services is written by Career Counsellors themselves. 
"Look! First, you need to understand that getting their client a relevant job is just one of the many components of services provided by EO," said a career specialist formerly employed at one of the agencies, who wished to remain anonymous. "Having said that, I can tell you that sometimes the pressure to achieve monthly targets is just a bit too much and unreasonable. For instance, I was asked to assist 180 clients in a month. In this constant race to achieve numbers, quality suffered heavily." 
A newly arrived immigrant from Hong Kong, banking professional Mr. D (name changed), shared a similar observation. "I understood in just the first few months of availing the services by EO service providers that they are more concerned about achieving their goals than helping their clients achieve their stated job. It just felt to me like a relentless pursuit, and I think these guys are worse than Service Ontario, and I am not saying that Service Ontario is any good." 
If my sources are to be believed, the modus operandi of EO service providers is likely to change from January 2021 onwards, hopefully forcing them to have to focus more on the output than on the volume of clients. I have also heard that the Canada branch of  Wilson HCG, a private talent solution firm originally based out of Tampa, Florida, is likely to act as a manager for EO service providers. We reached out to them, but as of now haven't received any official confirmation about it
Analogy #3: "You need to be flexible" 
When Sima Aunty fails to find a perfect match for her clients, she asks them to be a bit more flexible with their requirements and not just stick to their criteria.
"Ever since my arrival in Canada in March 2020, I have been a registered client of PDSB, Acces Employment and Skills for Change and, honestly, I was disappointed with the services of all of them. They convinced me that if I start working at the call centre of a popular retail chain store, it would put me in the employment market of Canada. Quite frankly, it was no rocket science for me to know how desperate they were to close my file or they ever understood my previous international experience," said Seemanti Ghatak, an international professional who comes with seven years of experience in Public Relations and Digital Marketing.
A former Career Specialist supporting newcomers in Canada, who spoke on condition of anonymity, warns that applying to jobs posted on some big job boards can be tricky too. "Some employment agencies use these platforms to attract clients and post positions that might not even exist," they said. "It can be a huge disappointment to be called regarding a position only to be told you are registering with an employment agency that in the end might not even help you find employment. So those of you job searching, beware of what you are applying for. If you see a job ad on behalf of an employer with another agency info, or if something sounds too good to be true, it might be some sort of bait, so research the company before applying.'' 
Analogy #4: Well, let's not blame Sima Aunty alone! 
In the show, Sima Aunty works hard to match her client, event planner Nadia, and finally arranges a meeting with Ravi, a lawyer. Ravi then rejects Nadia on a date for not knowing who Alexandra Ocasio-Cortez is. Job descriptions can get equally bizarre if you are new to the country, and it's almost impossible for you to know everything under the roof.
Other demands just seem unfair. "I was a client of TDSB and I managed to get an unpaid internship as a writer at a Canadian startup. The owner told me to do some sort of labour work for them, which to me was very humiliating. Just because we lack local experience and we agree to do free labour, you can't exploit us, right? This is not about one EO service provider alone, it's like this whole jigsaw puzzle. Canadian employers are equally reluctant to recruit newcomers," said David C. (name changed as David is yet to find a job and he wanted his "Google search" to look clean).
So am I saying Sima Aunty is not efficient?  Perhaps not! 
Given the sensitivity of the topic, many sources quoted in this story expressly stated their wish to remain anonymous, as they were still looking for employment. 
Photo retrieved from screengrab.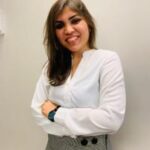 Media Professional with over 5 years of versatile experience in corporate communications, content creation, community engagement, report writing, story promotion and effective editing skills. Presenter and writer with a reputation for offering prompt creative initiatives, drafting detailed reports with over 300+ published bylines in national publications. Adept at researching online/offline prospects to actively garner audience's attention on brand, both offline and online.