A month after the U.S. government killed Iranian Maj. Gen. Qassim Suleimani in a drone attack in Baghdad, not much has changed in Syria.  As the the godfather of Iran's ambitions in Syria, Lebanon, Iraq and even Yemen, there were anticipations that Suleimani's unexpected death would mean a twist in Russia and US's Syria policy. However, there wasn't any. And Iranian presence in Syria doesn't appear to be fading out. In the long run, nevertheless, critics say change is on the way. 
Can Syrian refugees go home soon?
Between Nov. 4, 2015, and April 30, 2019, Canada has welcomed 63,938 Syrian refugees, according to Immigration, Refugees and Citizenship Canada (IRCC). A recent IRCC report shows that Syrian refugees' integration outcome is positive. However, current realities indicate they won't return to their homeland anytime soon. 
Syrian people have faced extremely challenging economic conditions. The nine-year warfare has pushed many to leave. Some come from suburbs in southern Damascus, Aleppo and Idlib in northern Syria. Others from Eastern Syrian cities and towns on the Iraq's border. 
The UN led inter-Syrian talks in Geneva that started late last year to draft a new Syrian constitution would have been a silver lining of an imminent end to the civil war. However, Russian airstrikes and government forces that Suleimani's Al Quds Force and other Shia militias aided in Idlib and Aleppo deferred that hope. 
Moreover, President Bashar al-Assad's army recaptured dozens of towns in Idlib province in the last fortnight. Consequently, an international crisis is looming in the distance. The Russian-backed Syrian government continues its offensive against the rebel-held territory. Nearly 750,000 Syrians have been forced to flee their homes in the northwestern province of Idlib. The fleeing families are going in the direction of the Turkish border.
Who was Qassim Suleimani to Syria?
In Syria, Suleimani was a godfather of Iran's ambitions. Iranian Supreme Leader Ayatollah Ali Khamenei appointed him as commander of Al Quds (Jerusalem) Force in 1988. He became the engineer of Syrian-Iranian relations during the reign of Bashar al-Assad.
Yet his name became commonplace in Syria after the start of Arab Spring in 2011. This prompted Iran to play a bigger role to protect their ally's government. Iran's intervention began with sending military and security advisors. Furthermore, they involved Lebanon's Hizbollah and Iraqi Shia militias in what turned out to be a civil way in the 'beating heart of Arab nationalism'. 
Suleimani built an Iranian or an Iranian-backed community. It has become parallel to Syria's traditional social, economic and political fabric. Iran, even years before the Arab Spring, 'converted' large groups in cities and villages from mainstream Sunni Islam to Shiism; even in Sunni bastions geographies, like Hama in central Syria. Tehran also supported Shia villages and towns to strengthen Shia's involvement in the internal strife. 
Some prominent Arab figures of the political (Sunni) Islam as well as leftists expressed anger and sadness over Suleimani's killing. "These (Islamists and leftists) are power seekers. Have they not thought of what Suleimani had done in Aleppo and other cities in Syria," said Syrian secular political analyst Michaal Al Adawi, a French national living in the UAE. "Have they not thought of the anguish of the Syrians and the horrors they lived because of Suleimani's militias," he asked.
What might change in Syria in the long run
Analysts believe Iran's presence in Syria will be different after the killing of Suleimani. The relations between Syria under Assad and Iran have been 'special' since the Iranian revolution of 1979 and the downfall of the Shah, Mohammad Reza Shah Pahlavi. Moreover, the two regimes established socio-political relations so strong.The current organic synergy dwarfs former Syrian president Hafez Al Assad's controversial support for Iran in the Iraq-Iran war (1980-1988).    
In a region that still believes in the "Greater Syria", where "Southern Syria" included Jerusalem and the Palestinian territories, the name "Al Quds Force" had given Suleimani elusive legitimacy.  
"After the destruction of Damascus, Baghdad, Beirut and other Arab capitals and countries, and the deaths of countless Arabs, what would Jerusalem mean?," said Al Adawi, who is also a YouTuber. He equally lashed at Arab Islamists and leftists, even accusing them both of "having had their attachment to (the Iranian Shia holy city of) Qom for a long time."
Furthermore, Iran has expanded their presence in Syria through economic and cultural activities. Iran has companies and businessmen in many sectors in the industries, trade and tourism. Economic activities are protected by official agreements. Also, Iranians continue to buy real estate in Damascus, its southern countryside, and in other cities. Although Persian is taught in some areas, and some celebrate Iranian festivals, not everyone is happy. This provokes most Syrians, including those in government-held cities and villages. 
There's consensus among analysts that Suleimani couldn't have had his massive influence without the support of major players in the Syrian scene. In 2015, he sought Russian military intervention. He needed them to help the Syrian government forces which controlled some 10 per cent of Syria at the time.  
Suleimani might have been the orchestrator of Iran's growing presence, and contradictions, in Syria. This role appears to be a mission impossible for potential successors. At least for now.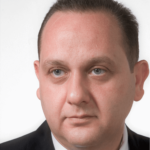 Hakam Kherallah is a veteran Toronto-based Arab Canadian journalist of Syrian descent. He is a member of the NCM Collective.