One of Public Service Alliance of Canada's (PSAC) largest unions is recommending its members vote against a tentative agreement that was reached with the Treasury Board on Monday, May 1. 
"This tentative agreement does not go far enough to support the most at risk, marginalized employees," the Canada Employment Immigration Union (CEIU) said in an online statement this week. "Our members were adamant that we would not accept 9% over a three-year term." 
On Monday, PSAC released a detailed statement on the tentative agreement with the Treasury Board that ended the union's nearly two-week-long strike. The employer has offered to increase wages by 12.6 per cent over four years, including a pensionable lump-sum of $2,500, and to implement a grievance process to protect the right to work from home. 
CEIU says extending the wage increase over four years works out to "either a little less or a little more" than a three per cent increase per year "putting our members even further behind inflation." 
The union represents over 36,000 federal workers for Service Canada, Immigration Refugees and Citizenship Canada (IRCC), Immigration and Refugee Board (IRB) and Employment and Social Development Canada. CEIU says its members are the most racially diverse and among the least paid in the federal public sector.
The union's National Executive Vice-President Crystal Warner says that for members making between $45,000 to $55,000 a year or working more than one job to make ends meet, the proposed wage increase "doesn't go far enough." 
"There's empathy amongst the younger unions that understand the opposition," Warner told New Canadian Media over the phone. "What we wanted was language that would be enshrined in the collective agreement for telework."
Working from home
According to Warner,  members have complained about having to commute to work for virtual meetings that could have been done from home.  
Since 2020, Canada's directive on telework has handled requests to work remotely on a case-by-case basis, and remote work has not been a grievable issue. 
In the new tentative agreement, the Treasury Board's letter of understanding creates employer-union run panels to review the details of an employee's right to work remotely, which Warner warns "still gives the employer unilateral decision making" powers.  
The CEIU is therefore concerned that the agreement about remote work relies too heavily on the "good will" of the employer. 
PSAC National President Chris Aylward addressed the component's dissent on Wednesday, pressing that it is "up to the members now." 
At least half of CEIU's members must vote against ratifying the deal to return to the bargaining table. 
A vote date has not yet been set.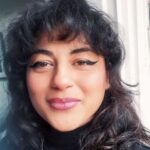 Keitlyn (they/them) is a multi-media journalist residing in Scarborough, Ont. They are interested in long-form journalism that highlights the visibility of BIPOC expression. True to millennial form, they are a small business owner, carpenter and freelance photographer. They were interested in NCM as it understands the "big picture." Journalists are dedicated to truth and democracy. Our communities have not always had access to these privileges. NCM is filling in a large gap that North American media has long neglected.