The exiled Turkish mafia boss Sedat Peker is causing a political earthquake in Turkey with his viral YouTube videos in which he claims to expose links between the state and organized crime, accusing high-ranking officials of corruption, drug trafficking and ordering journalist murders. Peker's videos, which he started posting in early May, have attracted millions of views worldwide.
Those accused by Peker include incumbent and former government officials and journalists working in the media affiliated with the ruling Justice and Development (AKP) party. Seven episodes posted on Peker's channel so far have been viewed more than 50 million times. The most recent one, released on May 23, has now topped 12.6 million views.
The statements of the mafia leader are also followed with interest by the Turkish people living in Canada, many of whom came here as refugees escaping political persecution. The Montreal-based Turkish journalist Ergun Babahan is reporting on Peker's allegations on the Ahval news website (in Turkish and in English), where he is an executive editor. He has also commented on the affair on YouTube.
Suspicious journalist deaths
In a video posted on May 23, Peker alleges that journalist Uğur Mumcu, who died in a bomb attack in front of his house in Ankara on Jan. 24, 1993, was killed on the orders of former minister of internal affairs and former justice minister Mehmet Ağar. Uğur Mumcu's murderers were never found.
Peker claims that Mumcu was killed for working on a file on drug traffickers within the state.
In another post, the mafia boss explains the background to the murder of Kutlu Adalı, a Turkish Cypriot journalist, poet and socio-political researcher killed on July 6, 1996. Peker claims that state officials came to him and told him that Adalı was working against Turkey and that he should be killed.
"When they told me about the homeland, the nation, I said my brother Atilla Peker should kill him," he narrates. "My brother went to Cyprus but could not find Adalı and returned to Turkey again. He (Adalı) was killed three or four days after that. After the death of Adalı, they called me and said, 'that's okay.'"
That murder was also ordered by former interior minister Mehmet Ağar, Peker claims.
Mafia boss turned YouTube star
Sedat Peker, who was sentenced to nine years in prison in the Ergenekon ("Deep State") case on March 12, 2005, was released on March 10, 2014. Expressing his support for President Recep Tayyip Erdogan and the AKP government after his release, Peker organized rallies in support of the government attended by more than 30,000 people. At the end of 2019, after what seems to have been a falling-out with the government, he announced he was moving to the Balkans and left Turkey.
During the period when Peker was in the Balkans, the police raided the house of his wife and children in Istanbul on April 11, 2021. The house was searched by a police dog unit, with the children reportedly held at gunpoint. After the incident, Peker moved with his family to the United Arab Emirates and swore to take revenge. He started to publish his videos on May 2.
The channel has not only attracted millions of viewers in a short time but also grabbed the attention of global media. Peker's claims have been covered by the New York Times and Le Monde. The latter stated that "the mafia leader's videos are more exciting than Netflix series."
President Recep Tayyip Erdogan of Turkey, already looking unusually embattled amid an economic crisis and a surge in coronavirus cases, has been hit by a roiling corruption scandal that some say has a fin de siècle aura about it https://t.co/QCcLC2TbXB

— New York Times World (@nytimesworld) May 18, 2021
Corruption in cabinet ranks
One of the most prominent politicians targeted by Peker is the incumbent Interior Minister Süleyman Soylu. In one of the videos, Peker claims Soylu blackmailed wealthy businessmen by threatening to open terrorist investigations against them in order to extort money.
Peker also claims that it was Soylu who leaked his file to him, so that he could escape abroad, and continued to provide him information during Peker's stay in the Balkans through a journalist close to the government. When the journalist in question, Hadi Özışık, denied this, Peker published a recording of his conversion with Özişik to prove his claims. After that, Özışık and his journalist brother Süleyman Özışık were fired from their jobs.
However, despite all the allegations, Minister Soylu has not resigned.
Musab Turan, a reporter of the Turkish state-owned news agency Anadolu who asked Soylu about the allegations, was fired the same day, on May 21.
State-sponsored drug trafficking
Another revelation involves former prime minister Binali Yildirim's son, who, Peker claims, is running an international drug trafficking operation along with Soylu.
In a video released on May 23, Peker says that Erkan Yıldırım is managing the drug trade from Colombia and Venezuela to Turkey. He adds that Minister Soylu and former interior minister Mehmet Agar are also heads of cartels in Turkey.
According to Peker, after cocaine arrives in Turkey from Colombia, it is transferred to yachts in smaller packages, and some of those yachts head to the Yalıkavak Marina, a luxury yacht marina in Bodrum, western Turkey.
In response to the allegations, Yıldırım said that his son went to Venezuela to deliver COVID test kits and masks, but he did not provide any evidence of that.
Peker has called for his claims to be investigated by a prosecutor, but no such investigation has been opened so far. He says that his relatives are being threatened, and that he himself has received death threats. Peker's brother, Atilla, was detained by the police in Muğla, south-western Turkey, on May 23 and reportedly released two days later. In a tweet on May 25, Peker said his brother told the police about the murder of Kutlu Adalı, but his testimony was not recorded.
At the same time, the Turkish mafia boss says he will continue to talk about the deep state and drug trafficking on his YouTube channel, and that he has records to support his claims.
While no official in Turkey has resigned in the wake of Peker's statements, the videos have become the most talked about topic in social media and in the news.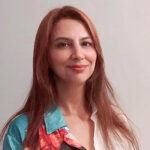 Arzu Yildiz graduated from Istanbul Bilgi University in TV Journalism Department and has worked as a journalist, editor and senior reporter. She has written critical pieces of investigative journalism about unresolved murder cases in the Southeast against Kurdish businessmen and illegal weapons supply to Syria. She has four books published and writes for New Canadian Media.