Publisher's note: This report has been updated since it was originally published at 2 p.m. EST on July 5
Birkawal Singh Anand is one of more than 100 Sikh security guards now waiting to see if their jobs will be restored after the City of Toronto directed security contractors to reinstate them.
The men had lost their jobs because of a city directive that required them to shave their beards in order to wear N95 masks at work.
The World Sikh Organization of Canada (WSO) made the issue public on July 4, saying the men should not only get their old jobs back but should also be paid for any time that they've missed because of the directive.
Anand, 21, who worked for ASP Security, received his first email warning him that he needed to shave in order to be fitted with an N95 mask, as per the City of Toronto policy, in order to continue working at city sites on June 15. 
But as a Sikh man, shaving his beard was not an option.
"That is not at all acceptable," he told New Canadian Media. "For me, if you tell me to shave my beard it's…like asking you to peel off your skin."
By June 23, he received his third official email laying him off. He says 10 to 12 colleagues were also laid off that same day for the same reasons.
Anand, who had been working with the company for two months "with no issues" and in the industry for over two years, says he felt he was given an "ultimatum" when he was forced to choose between keeping his beard or being transferred to a different site at lower pay. 
"Why would I accept that? I got hired for that position. I got hired at that pay. What they're providing is something lower than what I should get," he told NCM.
"If today they're coming for (my) beard, what if tomorrow they say… you cannot wear a turban on the job?"
So far, three security contractors – GardaWorld, Star Security and ASP Security – have been enforcing the policy by removing Sikh security guards from city sites since April, according to the WSO.
Balpreet Singh Boparai, WSO's legal counsel, says he believes the policy is "essentially…targeting" security guards with beards.
"The really sad part is that these are security guards that served at the height of the pandemic…(through) the worst of it," he told NCM. "And now, when things are improving and these last mandates are being lifted, they're being thrown out of their jobs."
City response
The so-called clean shave policy comes from the City's Shelter, Support and Housing Administration (SSHA) division's "requirement for the use of N-95 masks for all staff and contractors who may come into contact with any person who has or is suspected of having COVID-19," Erin Whitton, a city spokesperson, wrote in an email.
"SSHA's policy requires that anyone who may have to use an N-95 mask must be clean shaven for fit testing. This is consistent with the City's Respirator Protection policy for all City divisions with situations in which respiratory protective devices may be required."
In an email statement on Monday morning, the city acknowledged receiving "a complaint" that "certain contractors failed to accommodate their own employees in relation to" the SSHA's clean shave policy. It said it is "reviewing the complaint."
The statement went on to say that "SSHA's policy allows for accommodations as per the city's Accommodation policy. Employees of contractors who seek accommodation should have their requests assessed, in accordance with the contractors' own human rights policies."
On Tuesday evening, the City of Toronto announced ⁠— effective immediately ⁠— it is permitting "under-mask beard covers" for Sikh and other religious groups who wear facial hair because of their faith.
The announcement was made in direct response to pressure from the World Sikh Organization of Canada (WSO) and the media after complaints that more than 100 Sikh security guards were either demoted or laid off as a result of the city's so-called 'clean-shave' policy.
According to a COVID-19 Fact Sheet for Staff from March, though "employees are required to be clean-shaven for a fit test," their creed or religious beliefs must be accommodated by exploring "accommodations set out by Employment Equity and Human Rights and Accommodation Policies." 
Likewise, the city's accommodation policy recognizes the need to ensure "program delivery does not conflict with religious requirements." The city also apologized to the WSO "for any delay in addressing this issue and ensuring security contractors were offering religious accommodations."
ASP Security did not respond to NCM's request for comment.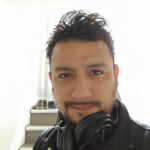 Fernando Arce is a Toronto-based independent journalist originally from Ecuador. He is a co-founder and editor of The Grind, a free local news and arts print publication, as well as an NCM-CAJ member and mentor. He writes in English and Spanish, and has reported from various locations across Canada, Ecuador and Venezuela. While his work in journalism is dedicated to democratizing information and making it accessible across the board, he spends most of his free time hiking with his three huskies: Aquiles, Picasso and Iris. He has a BA in Political Science from York University and an MA in Journalism from Western University.