Before she called Canada home, and before she became a champion for women's rights, Kanwal Ahmed worked as a make-up artist in Pakistan. As she applied eyeshadow and blush to her client's faces they told her distressing stories of abuse and harassment. 
Ahmed heard countless stories ranging from unapologetic demands for dowries to body shaming of women by families of prospective grooms. She heard tales of sexual harassment, and of intimate videos shared online without consent, along with horrific accounts of domestic violence and abuse of transgender women. 
Ahmed empathized with their situations and took it upon herself to help them beyond her make-up studio. In August 2013, she created a private Facebook page just for women called "Soul Sisters Pakistan," (SSP) where they could fearlessly talk about their experiences and garner support.  
"Women are so isolated in Pakistan. They don't have shelters, government support, counselling or helplines where they can discuss their problems fearlessly," says Ahmed. 
What began as a small online group soon became a powerful social media community with over 250,000 members. In 2018 Ahmed was recognized by Facebook as one of the world's top 115 impactful community leaders and was awarded a grant of $50,000 to serve her community better.
The SSP group on Facebook became a lifeline for abused women, connecting them to help and advice through social media, 24 hours a day, seven days a week. 
"As soon as a member would post a story, comments would follow," says Ahmed. 
Beenish Waqas, a lawyer and founder of a non-profit organization by the name of "Madadgar" (meaning "helper") is a "soul sister" and knows the value of online connections.
"SSP has provided a conducive environment to women where they feel supported and build courage to initiate a stand for themselves," said Waqas who has provided legal assistance for victims trapped in abusive relationships through the Facebook page.
As the social media site grew in popularity, so did the online backlash. Ahmed was taunted as a torchbearer of "female defiance." Offline, people spread derogatory and judgemental remarks about the group.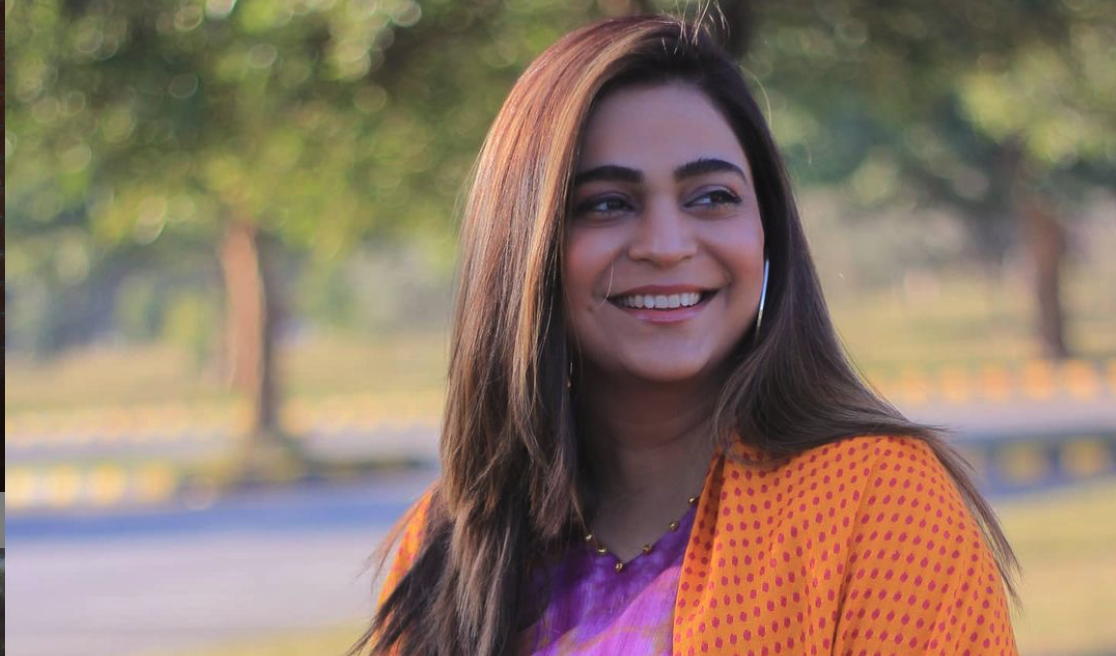 The beginning of "Conversations with Kanwal" 
Undeterred by the criticism, Ahmed resolved to continue raising awareness of the misogyny faced by Pakistani women and created a trailer for a talk show to pitch to sponsors. But she was turned away repeatedly.
"Every time I tried to present it to producers and directors, my idea was rejected. People considered the content vulgar. Sponsors and PR agencies were hesitant, as they felt that the discussions were unconventional and unfashionable, away from glitz and glamour which usually generates larger audiences," Ahmed explained.  
But the barriers came down in September 2018 when she won the Facebook grant. Seven months later she debuted her first digital talk show "Conversations with Kanwal," sharing unheard and moving stories of the group members on a global platform.
The first season of "Conversations with Kanwal" gained over 15 million views. Attracted to the audience numbers, sponsors started to pour in for the second season. But in the third season, they abandoned the show again after Ahmed took an unflinching turn.
Ahmed wanted to discuss culturally taboo topics such as the sexual abuse of children, sexless marriage, and female foeticide. This time for financial support, she turned to her Facebook community and launched a crowdfunding campaign. 
The response was overwhelming. Group members from around the world helped her fundraise. Soul Sisters members from North America alone were able to raise CAD $45000 within six days, surmounting the actual target.  
The power of sisterhood
Saima Naz, founder and principal of "I Learn High School" in Vancouver and a member of SSP, approached Ahmed with the idea of starting the crowdfunding campaign and donated $10,000 dollars right away. 
"As an educator, I believe what Ahmed is doing is educating people, and the group is like a virtual classroom. She is the teacher of the community," says Naz who believes in the "power of sisterhood."  
It is important for women to support women instead of pulling them down," said Naz.
Avani Parekh, an Indian American Strategic Manager at Facebook Community Partnership teams, worked closely with Ahmed for a year as a mentor and fell in love with Ahmed's vision.
"'Conversations with Kanwal' tells universal stories. There have been times when I saw myself in the people who were telling their stories. If I didn't support their work, there was no purpose in telling these stories," says Parekh who was also inspired to donate to the campaign. "What Ahmed is doing is worthy of investment as there are not many places where we can go and tell the truth." 
Ahmed, now calls Markham, Ontario home and wishes to broaden her vision again. This time to explore untold stories of oppressed women in Canada. 
___________________________________________________________
This story has been produced under NCM's mentoring program. Mentor: Joyeeta Ray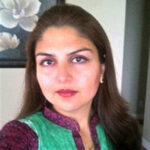 Asfia Yasir writes for New Canadian Media through the mentorship program. A banker by profession, she has a Masters degree in Public Administration from Karachi University and lived and worked in Dubai before she moved to Canada. Yasir continues her passion for writing in her spare time.