After escaping violence, persecution and poverty to find better lives in Canada, many immigrants seek work in areas where they can help other new Canadians settle into their new lives.
Kim Jenkinson, executive director of HMC Connections in Oakville, Ont., said the resettlement sector is expanding as Canada welcomes more immigrants and there is a growing number of jobs available in the field.
"The settlement experience itself is so complex and sometimes disheartening, that they (new immigrants) really do want to help people manage more easily through the processes," she said.
Social services in general are popular among immigrants for employment and volunteerism. And in particular, the settlement sector prioritizes hiring people who are bilingual in jobs ranging from front desk staff to settlement and employment counsellors, housing support, and language enhancement services.
"When I think of the people we have working for us — there are doctors, lawyers, architects, engineers — many of whom have just decided to stay with us instead of pursuing their original careers," Jenkinson said.  "Some because of the barriers of additional education, some because they found they enjoy helping people."
Nyanquoi Suah came to Canada after 15 years in refugee camps in Guinea and Ghana. He was born in Liberia, one of six children, and raised by a single mom in a village with no school. He trekked about six kilometers each way to attend primary school in a nearby town. Suah was a good student and though he lived in poverty and was often bullied by his classmates for having no shoes, his mother encouraged him to study to create a better future for himself.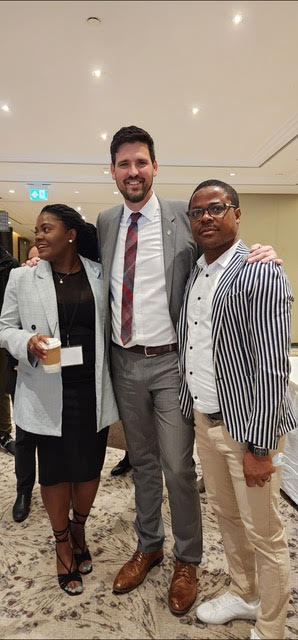 "Mom's advice shaped me to be resilient and look for positives in any given life's challenges, and I was able to overcome hardships and systemic barriers in Canada as a newcomer," Suah said.
He now uses that same energy to help the new Canadians he works with as a manager with a refugee resettlement program in a federally funded agency-Progress Career Planning Institute in Toronto.
He helps newcomers to obtain their professional accreditation and to navigate the licensing process to integrate in Canadian society.
"I use my lived experience to motivate them, and I don't call them clients. I call them fellow immigrants."
Suah arrived in Canada in 2013 and despite having an honours undergraduate degree in economics from Ghana, he couldn't find a job in his field.
 "A newcomer agency in Edmonton told me that I could not work with my bachelor's degree from Ghana." he said.
He worked for two years in a warehouse in Edmonton and prepared himself for further studies that resulted in acceptance from five different universities. He graduated with distinction in 2020, with a master's in global affairs — the first ever Liberian-Canadian graduate from the University of Toronto's Munk School.
Suah helps integrate immigrants who obtained their licenses and employment through the federal program. He shared one story of a refugee from Syria who completed the academic pathways for Internationally Educated Nurses, but had financial barriers to earning her licence as a Registered Nurse Practitioner.
Through the program, Suah was able to support her, and she became a Registered Nurse in Ontario and "continues to do what she loves," he says.
"I rejoice in their successes… I could be working in some high-profile job, but at a non-profit the biggest reward I receive for my work is seeing a fellow newcomer empowered, and I am very happy because I know what it means."
Rasha Abdulsattar is a self-employed immigration consultant who supports people with their immigration process and applications. She also helps new immigrants access community resources.
She says her clients are like family. While helping them to get their permanent residency, Abdulsattar tries to build their confidence but also prepare them for the challenges they are likely to face.
She supports them in upgrading their education, enhancing their skills, career change and getting jobs.
She recalled a client inspired by her who earned a community social worker certificate.
"I was able to build a great relationship with them, and gaining their trust is a big achievement for me," Abdulsattar said.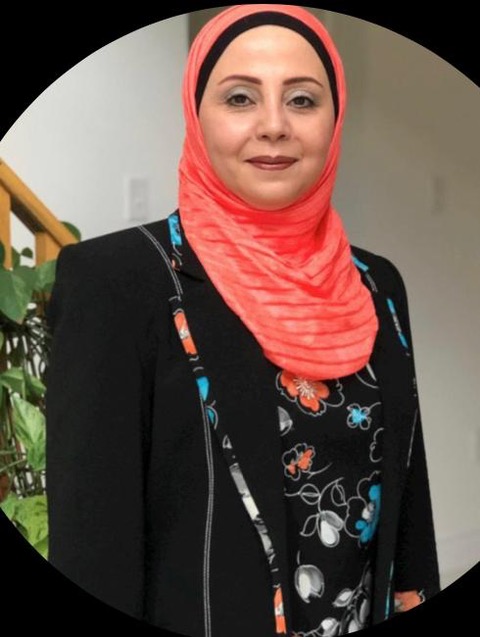 Abdulsattar escaped sectarian violence and military groups in Iraq that were kidnapping and killing civilians working with foreign organizations. Her husband, who was a United Nations logistics manager in Iraq, was safely removed from the country and posted in Sudan. Militants demanded he return or they would kill Abdulsattar's son. The family arrived in Canada in 2014 via Lebanon on humanitarian and compassionate grounds.
"When my husband was with us, I lived with this fear that I didn't want to be a widow with small children," she said.
Abdulsattar and her children planned to move to Jordan, but she couldn't afford the cost to migrate. Instead, they moved to Syria and her husband was able to visit. After three years, her husband was posted in Lebanon, a 45-minute drive from Syria. The family moved to Lebanon, then three years later, in 2014, they decided to make Canada their home.
Abdulsattar agreed to move to Canada because her husband would live with them, but after a year of searching for work, he couldn't find a job that matched his credentials so he returned to his former job in Lebanon.
"I am grateful to the opportunity which was given to me by God to me in Canada with my children and seeing them growing and learning," she said.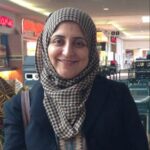 Tazeen is based in Mississauga and is a reporter with the New Canadian Media. Back in Pakistan where she comes from, she was a senior producer and editorial head in reputable news channels. She holds a master's degree in Media and Communication and a certificate in TV program production from Radio Netherlands Training Center. She is also the recipient of NCM's Top Story of 2022 award for her story a "A victim of torture, blogger continues fight for human rights in Pakistan"