Rishi Sunak has made history by becoming Britain's youngest prime minister in 200 years and it's first whose origins are from a former colony. But is his coronation by Tory MPs simply the beginning of the end of the Conservative Party?
Conservative MPs acclaimed Sunak their new leader rather than put a second leadership contest to members in as many months, after the disastrous and short-lived premiership of Liz Truss. But what does it say about Sunak's ability to win a general election if only last September he couldn't defeat Truss when taken to a vote among 172,000 party members?
His rise to power is reminiscent of Canada's first and only female prime minister, Kim Campbell, who never won an election. She won the leadership contest 30 years ago by another ruling Tory party facing the slaughterhouse in an election that had to be called in 1993. 
Like a lamb, Campbell was chosen to face furious voters, who all but wiped out the Progressive Conservative (PC) Party and elected just two MPs.
Campbell paid the price for earlier party sins, ending her political career and the PC Party as Canada knew it. The party eventually merged and became today's more right-wing Conservative Party.
Sunak's rocky start
Sunak's win as the first British prime minister of Asian heritage doesn't brighten his dim chances of wider electoral success, which are fraught with problems that transcend race or colour. 
As Chancellor of the Exchequer in Boris Johnson's government, Sunak had long had eyes on the top job. In July, when he resigned from Johnson's cabinet, he did so with stinging criticism of the then-prime minister, triggering other resignations and ultimately bringing about the downfall of the Johnson government. 
The one thing we know about Conservatives and the party's membership is they don't look kindly on disloyalty, particularly when directed towards a leader as popular as 'Boris.'  They showed their displeasure by rejecting Sunak at the time, in favour of Truss.
The bigger strike against Sunak is his own record as Finance Minister during the pandemic. Sunak oversaw the borrowing of £ 400 billion (Cdn$625 billion) to pay healthy people to sit at home, crippling the economy. 
The idea that he, the architect of the country's economic mess, is the one to be asked to come in and fix it, makes about as much sense to fiscal conservatives as asking the arsonist to come back and put out the fire.
Then there's the little matter of his own personal taxes. . . to the tune of £20-million (Cdn$31 million). 
Avoiding taxes
Being married to Akshata Murty, the heiress to the fortune of one of India's richest men, Narayana Murthy, has given Sunak a net worth of approximately $ 1 billion ($US), earning him a place on The Sunday Times Rich List. (Famously valuing the couple's net worth at around twice that of the newly crowned King of England.)
While extreme wealth has never been seen as a disqualifying factor in the U.K., and certainly not amongst the type of people who hold memberships of the Conservative Party, exploiting tax loopholes to hide that fortune from the taxman, otherwise known as the Exchequer, when you are the Chancellor of that Exchequer, is another matter entirely.
Sunak and his wife dodged paying as much as £20 million in taxes when he himself was the country's top tax collector and imposing tax increases on the public. That same public today fears how they are going to heat their homes this winter or put food on the table. They are being told to hang on tight as the economic waters get even choppier. 
For these reasons, it's quite likely Sunak's political ambition to lead the country would have been thwarted a second time had it gone to the membership for another vote.
Tory MPs are fighting for their political lives. Faced with quite-catastrophic opinion polls in the midst of the shambolic end of the Johnson premiership and the farcically short tenure of his successor, Liz Truss, they, in their wisdom, decided that the party membership should not be trusted with the final say and instead opted for a 'coronation' of the former Chancellor.
These issues will again rear their head when the Conservative Party is forced to call a general election by 2024.   
The Tories only won the last election in 2019 on the back of Boris Johnson's unique ability to appeal to both traditional Conservative voters and disgruntled former Labour supporters. Working-class voters felt increasingly ignored by a Labour Party so quick to label them racist populists for daring to vote to leave the European Union. Given all of this, it is difficult to see how Sunak is going to be able to replicate the 2019 results, short of a miraculous and unlikely turnaround in the country's economy.
Let the music play in this political game of musical chairs and hope Sunak gets a chance to fight a general election. Only that will determine whether he is simply the latest politician to sit in the chair, or the first non-white Briton elected to be prime minister.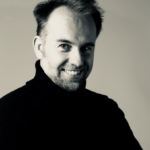 Ashley Hughes is a permanent resident from Britain living in Vancouver. He is a political pundit, writer
and entrepreneur.