Christmas is just around the corner and many will be celebrating differently this year. 
Some Filipino-Canadians may be disappointed since they look forward to the season, and have brought with them some of their cherished traditions. But to further attest to their trademark resiliency, some are finding creative ways to celebrate this year. 
To say that Christmas is the most anticipated celebration of the year for Filipinos is an understatement. The celebration lasts for four months, beginning in September—the start of "BER" months—to early January.
Christmas carols and over-the-top decorations are some of the season's hallmarks. There are also large gatherings of family and friends, enough to cause traffic jams in already congested metropolitan areas. 
Filipino-Canadians interviewed by New Canadian Media say they have modified their celebration plans, but Christmas simply cannot be cancelled. 
Christmas decorations 
"Christmas is Christmas, and we will still celebrate the special reason for the season in our most humble way … with or without COVID-19," said Mariflor Tardecilla-Snache, who migrated to Canada in 2003 and lives in a First Nation reserve with her family. 
COVID-19 delayed her celebration timeline this year. She said she used to put up the Christmas decorations as early as September. This year, she said she had to motivate herself to decorate by mid-November. Her motivation? Her children, who were waiting for the festive mood to kick in. 
Snache is now beaming with pride over her decorations, including a traditional Philippine lantern made of Capiz shells.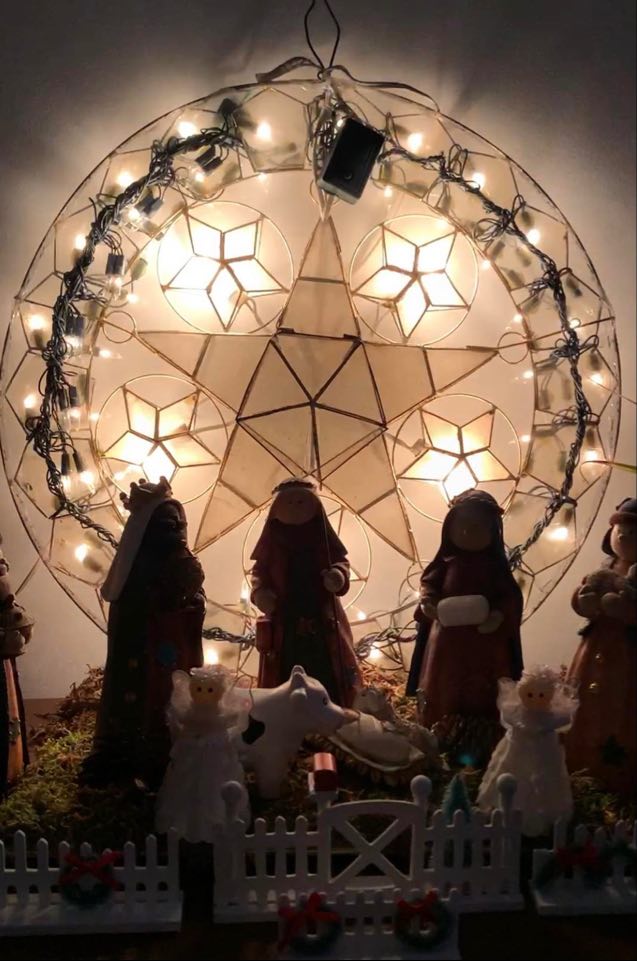 Another staple among Philippine Christmas decorations is the nativity scene, which comes in many variations.
"Putting up the nativity scene has played an important reminder to my family," said Snache, adding that she has had to educate her Canadian family about Philippine Christmas traditions. 
The nativity scene decorations are also an annual tradition in the Kilayko household, according to matriarch and grandmother Grace Kilayko.  
COVID-19 did not change her Christmas plans. She set up her Christmas decorations right after Halloween, per her usual schedule. Family Christmas planning for traditional secret Santa and exchanging gifts also started weeks in advance, but the annual family reunion has to move online, following public health guidance. 
Family reunions 
Public health officials have been pounding on Canadians to celebrate safely this Christmas. This generally means staying at home and limiting gatherings. 
This could be disappointing for some Filipino families as some consider Christmas to be a bigger celebration than Thanksgiving. 
"Christmas is special, and we all look forward to it," said Ellen Caluag, who migrated to Canada more than 10 years ago. "Mahaba ang [it's a long] preparation for Christmas." 
The Caluag family preparation includes picking a secret Santa, decorating, and planning the potluck dinner for Christmas Day.
Christmas is when the Santos clan of eastern Ontario (from Ellen Caluag's maternal side of the family) get together once a year. The clan is so big—numbering more than 60 members—that they once had to rent a public venue to accommodate their clan. 
But not this year. Not with COVID-19. 
It will just be the Caluag core family around the dinner table this year, but Christmas family traditions will still be practised. "It's going to be an intimate Christmas Day for us," said Culuag, compared to previous Christmas celebrations when their time was divided between their core family and the clan.
While Snache married into a big First Nation clan, the Snache's Christmas celebration this year will be reduced to only the core family.
"I miss celebrating Christmas with my big family back home," said Snache. "It's different the way we Pinoys [Filipinos] celebrate it. Christmas must go on even if it is just the four of us.  As long as the Christmas tree is up." 
It will be a big family celebration online for the Kilayko family of Toronto this Christmas. The original family of seven that migrated to Canada 15 years ago has now expanded to five households. Thus, on Christmas Day, it will be a virtual family reunion while cherished family Christmas traditions—such as gifts, secret Santa and feasting—remain.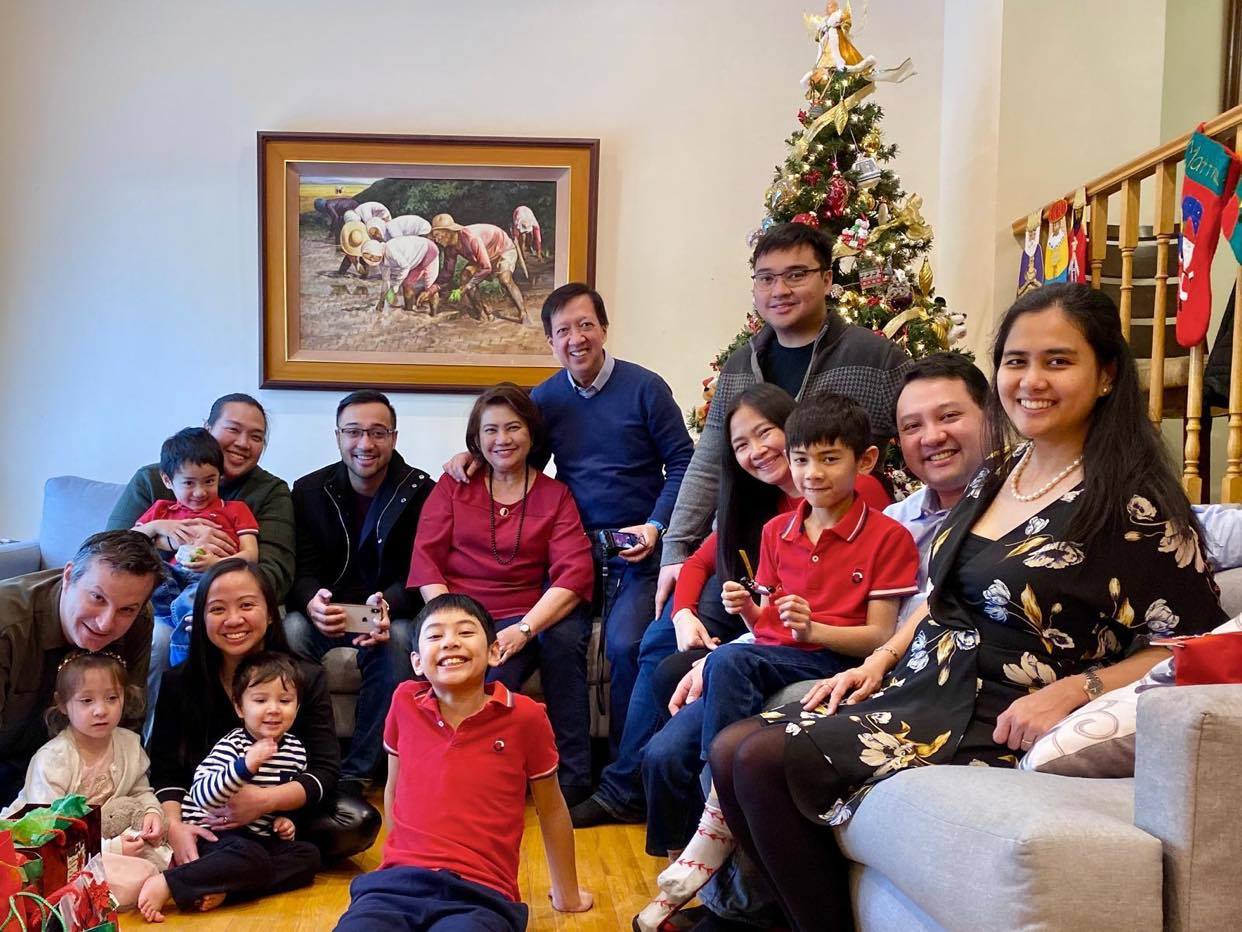 Christmas is an opportunity for Filipinos to pass on traditions to the next generation.
"We cherish these traditions because we [with husband] grew up with them," said Kilayko. "We realized that these traditions keep us well-bonded," she added. "We still would like to pass on the best of Philippine culture, especially the good ones, to our grandchildren." 
Passing on traditions 
Some of these Christmas traditions date back to Philippine colonial days. The Philippines was under Spanish colonial rule for more than three centuries, and one of the hallmark traditions that the Spaniards imprinted on Philippine culture is Christianity.
It is easy for almost a million of Filipinos now in Canada to continue observing their Christmas traditions. Canada is predominantly Christian with two-thirds of the population claiming so.  It is therefore not surprising that some religious celebrations practised in the Philippines are also practised in Canada. 
This Christmas, several parishes from the Archdiocese of Toronto, in the Greater Toronto Area (GTA) are hosting online religious services—called Simbang Gabi (literally translated as "night masses") —for nine nights up to December 23. 
Rev. Fr. Sherwin Holandez, the pastor of Our Lady of the Assumption Parish in the west of Toronto, said it is important for the Filipinos in the Archdiocese to continue with virtual religious celebrations for those parishes that are under the provincial lockdown. 
He said: "It is also a form of evangelization for us [Filipinos] that is why it is important to bring it [the tradition] with us. Aside from being immigrants, we are also missionaries here [in Canada]. We are not just evangelizing among our fellow Filipinos but also those of different cultures." 
The Snache children are some of the next-generation and mixed Filipino-Canadians who are looking forward to the religious celebrations. 
"COVID-19 can stop us from going out and celebrating, but we can still celebrate inside our house with those closest to our heart," said Snache.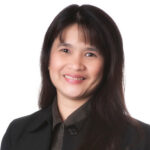 Veronica Silva Cusi is a multimedia journalist and researcher with more than two decades of experience as a reporter/writer and editor. She also taught journalism and communication courses for 14 years at the university level. Veronica also writes and edits technical reports, such as research reports and training materials, and marketing communications materials, such as brochures and newsletters. Veronica holds two master's degrees -- in communication research and journalism. She also conducted media training while a university lecturer.