Basic questions remain unanswered for a Rwandan family surrounding the circumstances of their son's death in Winnipeg. 
21-year-old international student Gad Iradukunda was found dead in May on a vacant plot along Tim Sale Drive, Waverley South. His family flew from Kigali, Rwanda on Oct. 13 with plans to return their son home, but instead held a traditional burial ceremony in Canada at Riverwood Church on Oct. 19.
Iradukunda's family have returned to Kigali since, with plans for his father – Leonard Nyaminani – to come back to Canada for answers. "The police said the investigation was completed, and there was no foul play regarding his death," Nyaminani told NCM on Oct. 21 through a translator – an African-Canadian community member living in the province who wishes to remain unnamed. 
"We want to have more information for the family about the cause of death of their son," the coordinator of AfriCans in Winnipeg South (AWS) Uche Nwankwo said this Wednesday. Nwankwo met with the family on Oct. 16 to discuss their concerns, and organize how AWS can assist Iradukunda's family get the answers they're looking for. 
More questions surface as NCM investigates to understand and verify Iradukunda's life before his body was found. 
In May this year, another international student from Rwanda studying at International College of Manitoba (ICM) and Iradukunda's previous neighbour, Maurice Muhizi was asked by the Rwandan embassy in Ottawa to help confirm Iradukunda's identity via email.
Authorities would not allow community members to see the body, so Muhizi suggested a family member – a brother in the U.S. – to help. It took two months to confirm Iradukunda's identity, through DNA analysis received from his brother in April. Iradukunda's brother had not heard from him since March, this year, Muhizi said. 
Winnipeg police have not labeled Iradukunda's death suspicious, and will not be investigating.  "Unless his death was criminal in nature we would not release details," a Winnipeg Police spokesperson said on the question of Iradukunda's cause of death, referring further questions to the Medical Examiner's office.
But the family wants to see more concern over the death of their son and the larger African diaspora community in Canada agrees, according to Nwankwo. 
Nyaminani and his family are seeking information on the cause of death of their son, concerned about the discovery of Iradukunda's body in a remote area when the student didn't own a car, Nwankwo told NCM. The family still does not know precisely when their son died and how. 
One of the most pressing questions is whether an autopsy was conducted. Sources say Iradukunda's body was highly decomposed when he was found in the spring. 
The Medical Examiner's Office will not confirm or comment on the cause of death or whether an autopsy has been performed. They have provided information on the processes and procedures the family will have to complete before such information can be provided to them. NCM could not establish if the family had made a request. 
However, a source told New Canadian Media that the ME's office could not establish a cause of death given the state of the body.
The University of Manitoba (UM) will not confirm if Iradukunda was a student there or at the International College of Manitoba (ICM) – where he was last known to have enrolled – near or around the time of his death or disappearance. 
Editor's note: This story has been updated to remove reference to a news conference scheduled for Sat. Oct. 29 and correct Uche Nwankwo's affiliation and position to coordinator with the AfriCans in Winnipeg South (AWS).
Further reporting by — Kaitlyn Smith
This story was written for the Reader Bridge as part of a partnership with the Winnipeg Free Press.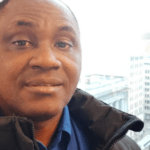 Emmanuel Nwaneri is a journalist with about 27 years of writing, travel and journalism experience in Nigeria, South Africa and Australia. He moved to Johannesburg in South Africa where he spent 10 years as a writer, journalism tutor and commentator. His time in South Africa afforded him the chance to observe the fast-changing dynamics of a country popularly-known as "a rainbow nation." He relocated to Winnipeg with his family in 2018 where he has since found interest in the Customer Service industry. He has published Once Upon A Woman and is working on a second work of fiction.