Deciding to pursue my undergraduate degree in Canada surprised both my family and friends. But what is more surprising — and somewhat amusing — is the reaction I get from people when I tell them that I am a Pakistani and Canadian national living in Pakistan.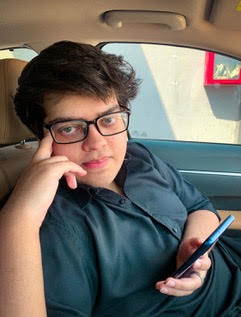 The most common question is: "Why would you choose a developing country like Pakistan over Canada?" The simple answer is comfort — my father was born in Canada; however, his family moved out of the country when he was four years old. While his citizenship was passed on to his children, I had never been to Canada until 2021, when I was 18.
I was getting ready to leave for Canada when I was told I would be amazed by the infrastructure, the gravitas of the cities, and the advancement of technology. Fascinated, excited, and exhilarated I stepped out of Toronto's Pearson International Airport waiting to be mesmerized by the enormity of the buildings and impressive architecture.
But as I drove to London, Ont. via Highway 401, I felt no such amazement. It all felt like Pakistan, just with cars driving on the opposite side of the road. Unfortunately, people in the western world underestimate the development that has taken place in countries like Pakistan.
My first realization of the differences between the two countries came after my interaction with a Canadian student. Shocked to hear my story, he responded with: "You have to be stupid to live in Pakistan over Canada." With a smile on my face I responded, "Maybe you should visit Pakistan before making that claim."
Even though I have never personally faced racial discrimination — perhaps due to my fair skin, Canadian citizenship, and fluent English — remarks such as these made me aware of the image Pakistan has in Canada.
Navigating the first few weeks of university was a new experience too. I had to absorb appalling facial expressions every time I told an international student I paid domestic fees even though I lived in Pakistan my entire life. I remember ordering pizza from a restaurant and during a conversation with an immigrant employee from Egypt, I mentioned my status in Canada and his response was no different: "My friend, are you crazy? Tell your family to move to Canada."
These remarks proved to me that people really do not understand the pull of one's own homeland. My family and I live in Pakistan because we are comfortable there, we love our country and its people. We love its culture, its language and its environment.
There are many others like me who choose to stay in countries like Pakistan over Canada. There are many things about Canada that are better than their Pakistani counterparts — like public transportation — but the comfort in Pakistan cannot be found in Canada. The feeling of rejuvenation, excitement, and elation I feel every time I go back to Pakistan during my semester breaks is not replicated when I come back to Canada.
The biggest indication of not being able to fit perfectly into the Canadian culture was when I had to fast during Ramzan (Ramadan) in Canada. The usual ritual of having iftar (breaking fast) and suhoor (early morning pre-fasting meal) with my family went out the window. It was hard to find food in time to open my iftar, since all the on-campus food options closed at 7 p.m.
This proved to me that just holding the passport of a country does not truly mean you can call it your own. These religious, cultural, and environmental differences are the reasons why I am glad my parents made the decision to stay in Pakistan.
It was a tough adjustment when I first arrived in Canada, but there are many positives about being here. The law and order, and the systematic formation of day-to-day life, really opens your eyes to the flaws of developing countries such as Pakistan.
Unfortunately, there are still tones of racial discrimination, and I personally know many people who have suffered from racism in Canada. The fact that white people refuse to believe I was born a Canadian because I have brown skin made me realize that no matter what I do, I will never be able to call Canada my home.
Not all dual nationals choose Canada over developing countries. Some, like me, are happy living in Pakistan. The comfort of my own people, my own language and my own culture is too vital to ignore. I value my Canadian citizenship and am grateful for the opportunities it has given me, but I will always be a Pakistani first and a Canadian second.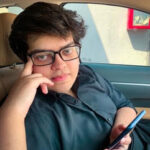 Shayan Alvi is pursuing an undergraduate degree in Journalism and Economics from the University of Toronto. He grew up in Pakistan and is a dual citizen of Pakistan and Canada.