More than ever before, the COVID-19 pandemic is showcasing Canada's reliance on foreign workers to keep our trucks moving, our farms growing, and our food processors thriving.
"We could not put food on the plate of Canadians at an affordable price without immigrants, we could not support our front-line workers without immigration," declared federal immigration minister Marco Mendicino, as he put forth new policies to ease the entry of foreign workers, enabling them to contribute to the nation's battle against the COVID-19 virus.
But behind these political proclamations lies an obtuse system that thwarts the ideals of a nation that wants to be strengthened with the diversity of its workforce.
It's a system that duplicates work unnecessarily, removes departmental avenues for appeals and allows for discretionary decisions by civil servants, who often make them based on suspicions rather than fact.
And if that is not enough, try calling one of these civil servants, like a visa processing officer, to find out why your work permit application is being rejected.
They simply refuse to answer by virtue of the powers bestowed on them and the policies that bind them.
Discretion for them, is only to be used to reject or approve applications. It is not to be used to look at individual cases or individual circumstances for the benefit of the applicant.
As a result, any challenge to a rejection ends up in the Federal Court system for reviews, to further choke a judicial system already beset with delays.
Here are two simple changes that the government can make immediately to support its mandate for foreign workers in Canada.
Provide GCMS notes to all rejected visa applicants automatically
Under the current system, a rejected applicant is not told why such a determination was made other than a cursory letter with a line or two stating: "I am not satisfied that the offer of employment is genuine" or "you have provided insufficient supporting documents" or "you are not able to provide evidence that you will return home once your visa has expired."
There is no avenue for departmental appeal and there is no way easy way to get at why the visa officer rejected the application.
If you want to know why, you have to access what is known as the GCMS (Global Case Management System) notes. This is where the visa officer details his or her reasons.
To get at these notes you have to either apply via the Access to Information process or file for leave for a Federal Court Judicial review of the application.
In either case, the GCMS notes are automatically released after such applications are made.
So why isn't there an automatic process to get at the GCMS notes that will provide a full accounting of visa determinations. This will help prospective foreign workers to take the steps necessary to increase their chances of their applications getting approved.
Instead, what we have now are companies that specialize in filing such Access to Information applications for a fee and lawyers charging $1,500 for judicial reviews to get at the GCMS notes.
Visa officers duplicating Labour Market Impact Assessment process
A Labour Market Impact Assessment (LMIA) is a document issued by Employment and Social Development Canada (ESDC) that an employer in Canada may need to get before hiring a foreign worker. A positive LMIA will show that there is a need for a foreign worker to fill the job. It will also show that no Canadian worker or permanent resident is available to do the job.
This foundational document is issued after an exhaustive examination of the employers' financial records, history in the business, insurance papers, employee records. But visa processing officers, apparently are not satisfied with the work of their colleagues at ESDC and are asking applicants to provide all the same records to them. They also seem to translate some of the documentation provided in a different way from ESDC based on their discretion.
Why is there a need to duplicate this work?
The due diligence done by ESDC before it issues a positive LMIA should be enough for a visa processing officer to acknowledge the background, needs and wants of the employer.
The Liberal government should be lauded for its efforts to boost the number of foreign workers in Canada to help the nation grow.
It now needs to show how serious it is about getting it done.
So here is a radical solution to power the process behind the political proclamations: Have a central system that assesses the needs of employers in Canada, issues the LMIA and processes foreign worker visa applications. It's as simple as that.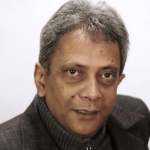 A multiple-award winning journalist, Fabian Dawson is an internationally acclaimed author, filmmaker and media expert. His work over the last four decades spans the globe and he also serves as a consultant/strategic advisor to a variety of international companies. As deputy editor-in-chief of The Province, part of the Postmedia chain, Dawson led initiatives within a special publications group to provide directed content for a variety of organisations. He was named the 2019 recipient of the Bruce Hutchison Lifetime Achievement Award at Jack Webster Awards. Dawson has been invited by the governments of India, Malaysia, Taiwan, China, Hong Kong and the United States to act as a media observer/advisor on a variety of Asian-Canada issues. Dawson, now operates FD Media, which specializes in harnessing editorial assets to revenue generating opportunities.