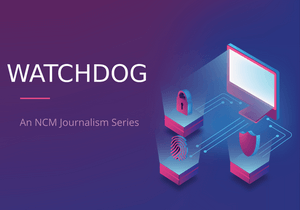 Visible minority Canadians have realistic hopes of winning parliamentary seats despite statistics from a recent think-tank report, say representatives of two major political parties.
Uganda-born Lilly Obina, Conservative candidate in the 2015 federal election, and Pakistan-born Andrew Cardozo, a prominent member of the Liberal Party, have personal anecdotes and insights about overcoming the nomination challenges described in the report, "Party Favours: How Federal Election Candidates are Chosen."
"Party Favour" is the first report in a new research series from the Samara Centre for Democracy in Toronto. The report specifically details the work and operation of Canada's political parties.
"The nomination process was entirely fair and it's my fault that I did not do my research well enough to realize that I had to be a card-carrying member of the party for a minimum of six months prior to the nomination date," says Obina, who put her name forward for the Ottawa riding of Nepean in the 2015 election. This error automatically disqualified her for nomination, although this hasn't dampened her enthusiasm for politics or her determination to run again.
"I happen to think that a small number of appointments can be a good thing for diversity—using it as an affirmative action tool," says Cardozo.
"The nomination process can be rough and tough, but some visible minority Liberal MPs were nominated by appointment (not through a competition)."
Cardozo cited examples like Grenadian-Canadian Jean Augustine, the first black woman elected as a Member of Parliament (MP) in Canada. And Italian-born Maria Minna, who represented Toronto's Beaches-East York riding from 1993- 2011.
A similar thought was expressed in 2015 by the late Deepak Obhrai. Obhari was an MP for Calgary Forest Hill whose untimely death on August 2 has left his parliamentary colleagues and constituents in shock. "I was nominated (as the Conservative candidate) in January," the Tanzania-born Dean of the Conservative caucus and longest-serving visible minority MP told New Canadian Media in an interview in June 2015. "Nobody came forward to challenge me, even though it was an open nomination."
Both Cardozo and Obina were responding to a New Canadian Media request to comment on two of the conclusions of 'Party Favours.'
Appointed candidates were less likely to come from a visible minority or Indigenous background than those chosen through nominations.
Parliament can only ever be as diverse as the pool of candidates that run for it. Nominations designed primarily for insiders, those already plugged into the party and political system, are a major obstacle to achieving a more diverse political class.
Although Cardozo and Obina emphasized that the news wasn't all bad for ethnic-minority candidates, neither denied that the entire election process, including nominations, posed special challenges for them.
"A key to winning nominations is having access to the database of members who are eligible to vote,"Obina said. "This is a challenge for visible minorities who tend to be newcomers, compared to long-time, well-established members who have had the time to get the riding executive on side."
She explained that ethnic minorities are often not involved in politics, which obviously works to their disadvantage. "White Canadians learn the system from childhood, and have had more political experience."
"Nomination battles have become professionalized," Cardozo said. "It takes a professional campaigner to keep on top of party regulations, deadlines and paperwork." He added that fundraising can be an additional challenge for minorities.
Erin Tolley, associate professor of political science at the University of Toronto offers a diametrically opposed opinion to the views of Obina and Cardozo.
"Party insiders frequently criticize academic research that doesn't fit with their own personal experience," Tolley argued. "But the evidence is clear. This research extends across parties, over several elections, and includes a sample size bigger than 1. It is also largely conducted by scholars with zero to no partisan skin in the game."
Tolley admits, however, that parties do appear to rely on the appointment mechanism to increase the number of women candidates they run. "But this commitment doesn't seem to spill over to other types of so-called-diversity candidates," she added. "My own research also shows that racialized candidates are less likely than white candidates to be acclaimed, meaning that, overall, such candidates face a more competitive nomination context."
Andrew Griffith, Fellow of the Canadian Global Affairs Institute and the Environics Institute, and former director general of Citizenship and Multiculturalism (now Immigration, Refugees and Citizenship Canada), takes a more nuanced view. His perspective falls somewhere between the rosy snapshot presented by Cardozo and Obina, and the more gloomy image projected by Tolley.
"Overall, candidate diversity improved dramatically (by18 per cent since 2004) for the 2015 election," he said. "Visible minority candidates tend to be more prevalent in ridings with larger numbers of visible minority citizens."
In the last election, 80 per cent of visible minority candidates were elected in ridings with larger numbers of visible minority voters, and 20 percent in ridings where their numbers were lower.
Obina, however, is not going to let statistics stop her from pursuing her political aspirations. She's determined to run in the 2023 election by which time she will have retired from her job as project management consultant.
She's also taking steps to ensure that her two sons, aged 31 and 16, acquire the political training that she says most visible minorities lack. She encourages them to do political volunteer work and takes them out on the campaign trail to learn the ropes.
"My 16-year-old is already a great campaigner," she said, her voice bubbling with excitement and optimism.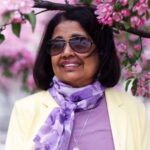 Ottawa-based writer/journalist, editor, blogger, communications professional seeking freelance opportunities in political and travel writing.