Doug Ford's Progressive Conservatives appear poised for a win, but advocates for migrant and marginalized groups say his platform lacks clear incentives for Ontarians who are an integral part of Ontario's economic wheel but have no democratic voice.
Ford's campaign centres around building transit and health care infrastructure and creating job opportunities. His proposed plan includes the construction of highways and the revival of the auto industry, as he has reiterated some past investments, like in Hamilton. 
On the eve of election day, the CBC poll tracker shows an 89 per cent probability of PCs occupying the top spot. 
But the question is, does his proposed plan safeguard the interests of new immigrants and migrant workers? Based on interviews, it would appear as if Ford's plan falls short, with advocacy groups citing his past actions as not inspiring much hope for change. 
Workers, not voters
Each year, Canadian employers recruit workers for three broad sectors to take up jobs in farming, retail and caregiving. These workers in "essential jobs" often face labour shortages and tend not to be politically active due to their long hours, low wages, and rough working conditions. 
Migrant workers come from different parts of the world to make up for the workforce shortage and are bound by employer-issued work permits. Migrant workers cannot apply for permanent residency right away, and despite playing an integral part in running Canada's economy, have limited labour and democratic rights. 
In addition to this, Canada attracts immigrants and refugees through programs such as student permits, Express Entry, and asylum each year. In 2021, Ontario welcomed 107,865 immigrants, higher than other provinces, making it a number one destination for foreign workers. 
Most immigrants may receive permanent residency, however, not all of them become Canadian citizens. This leaves out a chunk of workers who pay taxes and work for their communities but cannot participate in the voting process. There are around 1.6 million workers in Canada with precarious or no immigration status.
"In our communities, racialized migrants do the essential jobs," said Deena Ladd, Executive Director of the Workers' Action Centre. "We must see what the political party is doing to address their problems. Are they making sure that people are protected, wages are good, and the working conditions are good? Those are the biggest issues. How will they [migrant and immigrant workers] be protected when they are sick, lose housing or fall into debt? Workers on the frontline deserve the rights every Canadian worker has." 
Minimum wage and tax cuts
During his previous term, Ford cancelled the minimum wage increase, freezing the figure at $14/hr for two years. He announced in November 2021 to increase the minimum wage to $15 in January 2022, three years after the Liberals proposed the legislation. The Tories promise to further increase it to $15.50/hr in October, post-election. 
"It is hard to survive on $15 right now; low-wage workers are doing two to three jobs. They don't have benefits and no paid sick days. They are struggling to survive; food and gas prices have risen. In response to this, we see that the PCs say that they raised the minimum wage to $15, which would have been higher if they didn't stop it three years ago," said Ladd. 
In May 2021, the Workers Actions Centre put forward a set of demands to raise awareness of the changes needed for immigrant workers, including equal wages for equal work and 10 paid sick days.
According to Ladd, the Progressive Conservatives have been silent on the issue while the remaining three political parties agree. Although the PC leader claims to provide tax cuts to low-wage workers, Ladd stated that more can be done. 
"What we are looking at is that Tories are not saying they will raise wages; instead, they say they will give tax cuts," said Ladd. "Which will not give a lot of money. Low-wage workers don't pay a lot of tax anyway. Tax cuts will save workers $25/month, which will be around $300/year. A dollar an hour will put more money in the low-wage workers' pockets."
"Doug is saying by voting for me you don't have to pay car licence plate sticker fees and will get tax cuts. These little promises are not substantial changes. We need a lot more money in our pockets," said Ladd.  
Syed Hussan, Executive Director of the Migrant Workers Alliance for Change, stated that Ford has not shown any desire to protect immigrant workers. 
"Doug Ford is no friend to the immigrants. He cut the minimum wage, he cut legal aid for refugees, he slashed childcare support and he blamed farmworkers for COVID, and he slashed welfare. He also has privatized employment services. Many immigrants are in low-wage jobs and rely on these services; they were some of the worst impacted."
Foreign credential recognition
Ladd stated that despite the labour shortage, the Ontario government limits the jobs immigrants can access because of the credential barrier. 
New immigrants, regardless of their previous credentials, endure a rough period in their initial years during which they have to acquire Canadian work experience or re-learn skills from a Canadian institute to assimilate into the market. 
In October 2021, Monte McNaughton, Minister of Labour said that the approval of credential recognition legislation would quicken the licence registration process, discarding the need for Canadian experience. 
"Canada gets highly qualified people from around the world, and Ontario is the key province. Instead of using their credentials, they [immigrants] have to work in factories or warehouses because they can't get into their profession," said Ladd. "The Ontario government is not leveraging the workers to access these jobs. It's critical for the government to provide services to support the immigrants and reduce racism to access programs."
In February 2022, at a news conference in London, Ontario, Ford said that the province would reduce credential recognition time to 30 days for skilled workers from other parts of Canada to overcome the labour shortage. 
"Ford's proposal has no teeth. Various colleges have the power to credential, and the legislation promised by Ford will not ensure that those colleges change the rules," said Hussan.
Collecting the dole
In October 2021, Ford received backlash from the opposition and newcomer communities for his derogatory remarks regarding immigrants arriving in Canada. While speaking to the media in Tecumseh, Ontario, about the labor shortage, he said that  immigrants coming here to "collect the dole" should "go somewhere else." Ford refused to apologize for his comments. 
"Racism is a strategy to divide people and distract them from government failure and corporate exploitation," said Hussan. "By framing immigrants as taking welfare, Ford wants to pit poor Canadian citizens against each other — between recent arrivals and those here for many generations. This distracts people from the fact that Ford has been slashing welfare. It's also crucial to note that most non-citizens, which make up the majority of migrants, cannot access social services."
Ladd stated that long-term structural changes should be prioritized over short-term solutions.
"Giving a relief of $25/month won't do anything. Instead, politicians should invest in affordable housing, rent, and migrant rights. If we don't take action now,  we will end up paying much more. We should look deeply at the policies for our future and our children's future," said Ladd.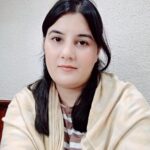 Sabah Ahmed is a recent graduate of Seneca College in Multiplatform Journalism. She has worked with the Dubai Sports Council during her stay in the U.A.E. She enjoys writing and cooking.