One year ago this week, as Russia launched its unprovoked invasion of Ukraine, Max and Viktoriia Shkurupii spent the wintry nights huddled with their son and daughter, trying to make them smile with funny stories.
The couple's efforts were futile as the teary-eyed children dug deeper into their parents' arms to shut out the din of war that pierced their Kyiv home.
"I thought to myself…will my wife and I ever see our children smile again," Max recalled, after an arduous multi-country journey that brought him and his family to Victoria on Vancouver Island.
The family had to split up to get out of Ukraine after the invasion began on Feb. 24 last year and then they reconnected in Portugal three months later where they applied to come to Canada. 
After five months in Portugal they landed in Victoria and were met by volunteers from the Help Ukraine Vancouver Island, who helped them settle in.
"Did we do the right thing for our children…the answer is on their smiling faces now every day…they are very happy in school and love their new friends," said Max who, together with his wife, operated a travel agency in Kyiv.
"It was only a year ago that our lives were falling apart because of the war…Canada has made our children smile again."
The Shkurupii children, Daniil, 10, is at Central Middle School and Anhelina, 14, is a student at Oak Bay High. Max and Viktoriia, both 36, work with Cathy Scott, owner of Departures Travel in Oak Bay. They had connected with Scott before leaving Ukraine and she offered them jobs.
This week, a North Saanich resident launched a GoFundMe campaign to assist the family move into more permanent lodgings.
"We are thankful every day for Canada," said Max, whose father, a farmer, remains in Ukraine along with Viktoriia's musician brother.
"Now we pray Canada will continue to help those who are stuck in Ukraine and other parts of Europe as refugees," Max told NCM.
According to Immigration Canada, the Shkurupii family is among 167,585 Ukrainians who have arrived in Canada between January 2021 and this month via special programs like the Canada-Ukraine authorization for emergency travel (CUAET). A further 559,868 of 862,386 applications by Ukrainians to come to Canada have been approved.
With no end in sight to the invasion, the International Organization for Migration (IOM) recently reported that 5.3 million Ukrainians are displaced within their own country because of the war.
"We need urgent help to resettle the refugees that are coming in," said Karmen McNamara of Help Ukraine Vancouver Island.
Her group of about 600 volunteers had been helping an average of 10 refugees per week, finding them accommodation and jobs.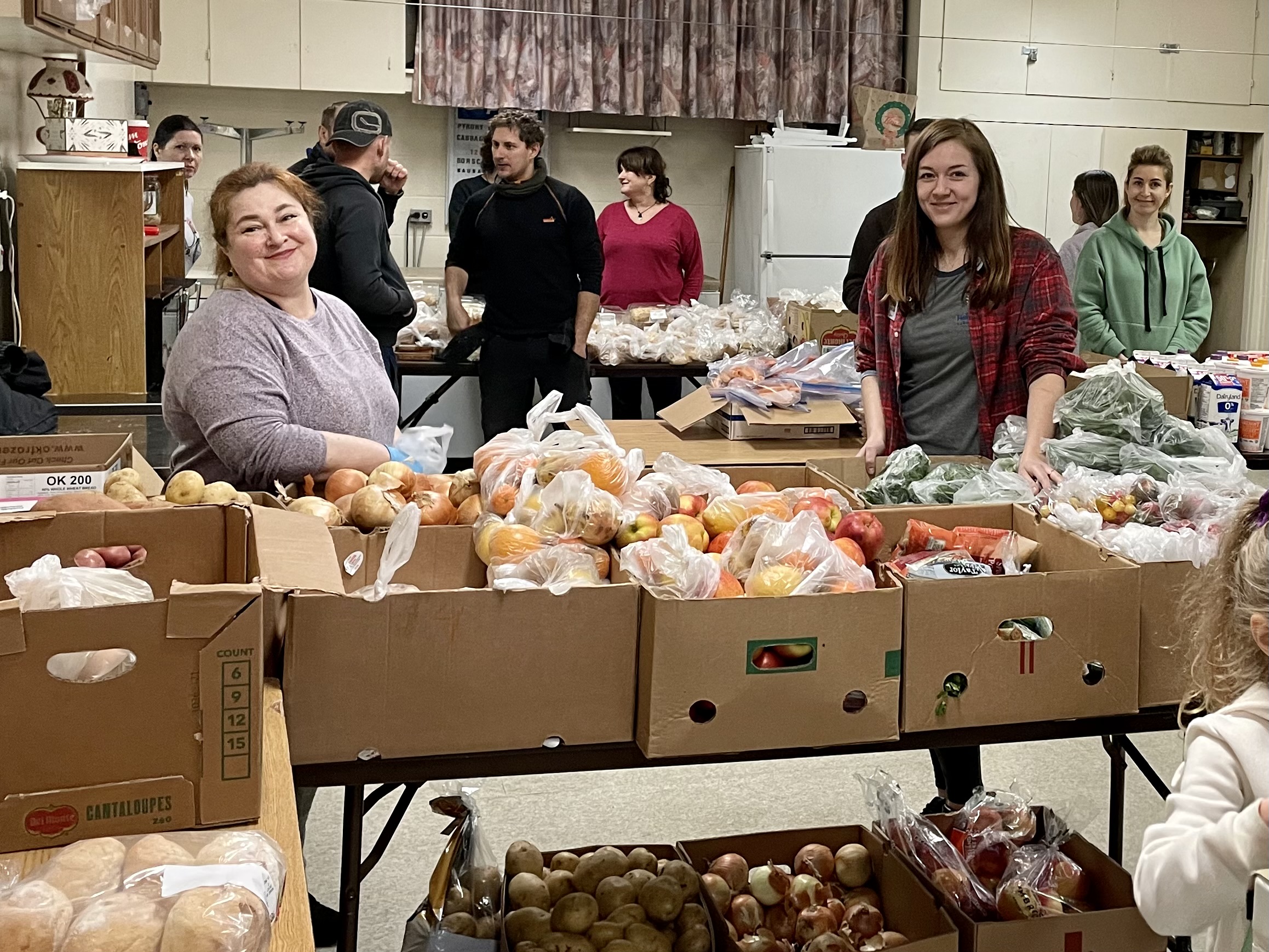 "Last week we had over 60 refugees arrive and we are hard pressed to help them all," said McNamara, whose group has assisted nearly 1,000 Ukrainians resettle on Vancouver Island.
"The people of Vancouver Island have been amazing by opening their homes and wallets to help the new arrivals, but we need more as the numbers keep going up."
McNamara is urgently appealing to those who can host refugee families on an emergency or short-term basis, to go to the group's website at ukrainehelpvi.ca to get involved.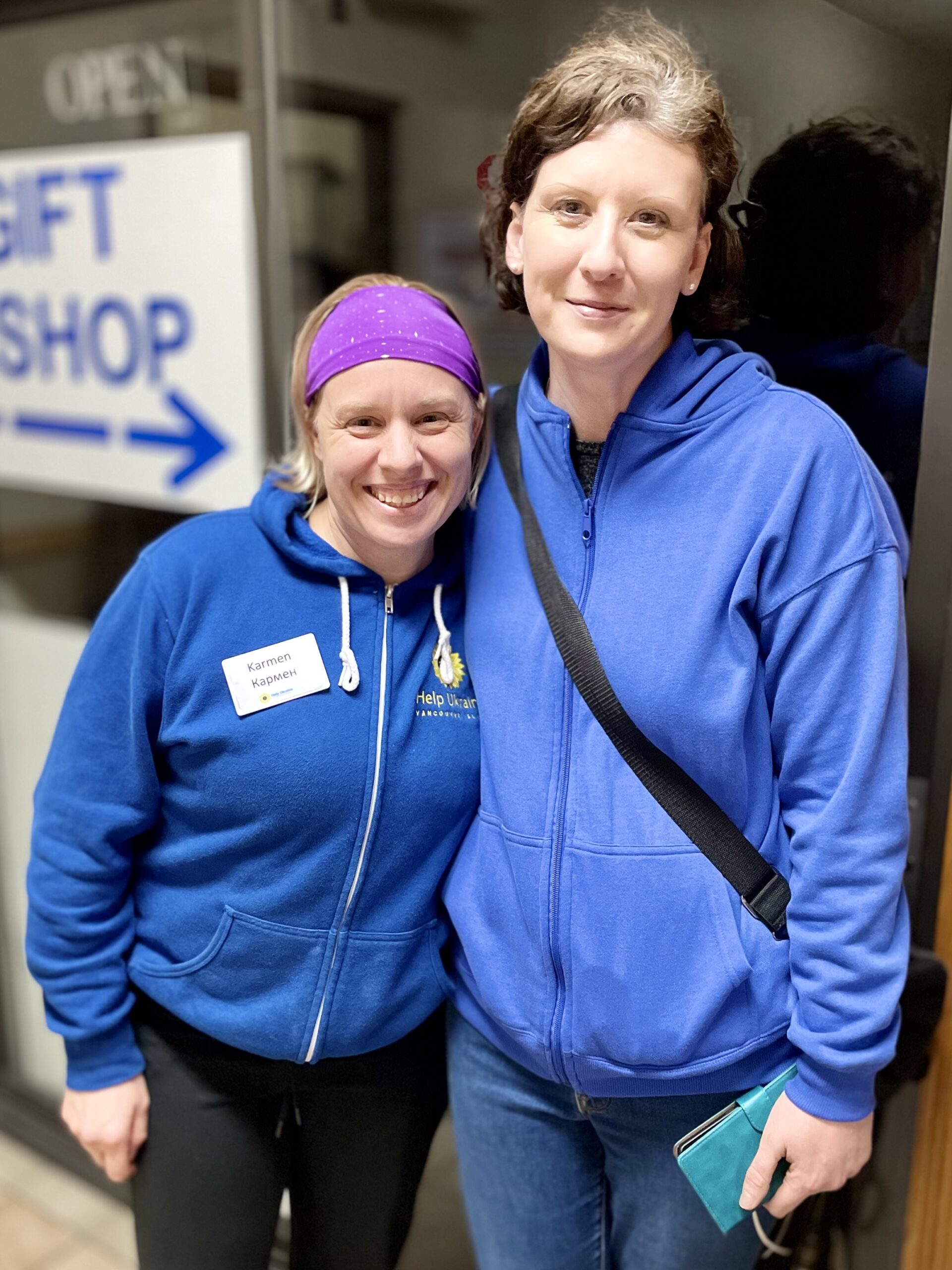 Meanwhile, a coalition of four humanitarian NGOs are calling on Prime Minister Justin Trudeau to renew Canada's support for war-displaced Ukrainians. 
The group comprising Pathfinders for Ukraine, North America 4 Ukraine, 4Ukraine.ca, and Safe Passage 4 Ukraine are calling for a one-year extension of the Canada-Ukraine authorization for emergency travel (CUAET) – set to expire March 31.
They are also asking for the parallel extension of federal financial and other support to benefit CUAET holders, which is expiring June 30, and recommending that Canada use proceeds from seized Russian assets to help displaced Ukrainians.
Randall Baran-Chong, Executive Director of Pathfinders for Ukraine said social media has been buzzing with concerns about whether Canada will continue to keep its doors open.
"We urge the government to promptly announce the extension of the CUAET program and its support to help allay those fears," he said.
 Karyna Alyeksyeyeva, President of 4Ukraine.ca said the CUAET program's expiration would close the door on the opportunity for displaced Ukrainian families to come to Canada. 
"Many families have had to leave their homes suddenly and with little to no belongings," she said. "They have been waiting, often in a neighbouring country, for months to receive passports and apply for the CUAET."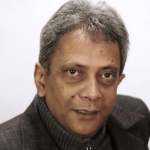 A multiple-award winning journalist, Fabian Dawson is an internationally acclaimed author, filmmaker and media expert. His work over the last four decades spans the globe and he also serves as a consultant/strategic advisor to a variety of international companies. As deputy editor-in-chief of The Province, part of the Postmedia chain, Dawson led initiatives within a special publications group to provide directed content for a variety of organisations. He was named the 2019 recipient of the Bruce Hutchison Lifetime Achievement Award at Jack Webster Awards. Dawson has been invited by the governments of India, Malaysia, Taiwan, China, Hong Kong and the United States to act as a media observer/advisor on a variety of Asian-Canada issues. Dawson, now operates FD Media, which specializes in harnessing editorial assets to revenue generating opportunities.