The City of Brampton has long been given the unflattering status of being a "childcare desert".
A study released in 2018 by the Canadian Center for Policy Alternatives estimated that almost half of Canadian children live in areas where there are not enough spaces in licensed daycares, with at least three children vying for one available spot. According to the report, the lowest average coverage was found in Saskatoon, and in Brampton and Kitchener, where there was one space for every four to five children.
The federal government announced plans in April, 2021, to create a $30-billion national child-care program over five years and pledged to work with provincial, territorial and Indigenous partners to build the country-wide system, called the Canada-Wide Early Learning and Child Care (CWELCC) program to provide accessible, affordable and high-quality child care. The goal was to enable parents to access early learning and child care for about $10-a-day (for some families) in five years. With Ontario's federal-provincial partnership signed last year, in Peel, families with children under the age of six years old in participating CWELCC licensed child care programs have already seen their child care fees reduced by half.
But the problem in Peel is the lack of daycare spaces, and challenges under the federal subsidy program faced by many licensed providers in the region.
While the widely heralded national childcare program rolled out by the federal Liberal government, which has signed individual agreements with each province and territory, promises significant savings for families, many who need assistance the most will not be able to access childcare due to the lack of local spaces.
Ontario's agreement was signed in March of last year and will see the province receive $10.2 billion over five years, which was supposed to lower daycare fees by 50 percent as of this March.
A bottleneck in Peel is the lack of spaces to begin with, and barriers, including staffing, that are preventing existing childcare facilities from expanding. Regional staff estimate that more than 14,000 additional spaces are needed in Peel.
As of July, four months after the federal agreement was signed, and about a month after local jurisdictions opened portals for providers to sign up, only 22 of Peel's 199 licensed centers had enrolled, according to CTV News, but a recent staff presentation suggests 95 percent have now signed on.
But the question remains: even if providers participate in the subsidy, will enough of them expand their number of spots to meet the demand?
No action on the ground
At the March 9 Region of Peel Council meeting, when the CWELCC program was dealt with, Brampton and Regional Councillor Harkirat Singh asked Nakiema Palmer, director of early learning and child care services for the Region, if daycare providers in Peel are interested in expanding spaces to meet the program's targets and deliver more childcare spots.
"We're looking at expansion as more of a marathon rather than a sprint," she replied. "We have a four-year plan between now and 2026. We certainly have had interest from the childcare community…". But she said until the Province can provide assistance to understand how much capacity for childcare expansion under the CWELCC program exists, the Region of Peel can't accelerate efforts to engage and help sign up more providers so additional daycare spaces offering the federal subsidy can be opened up.
The co-owner of a Brampton based childcare centre (with branches in Mississauga) who did not want to be identified said the Region has not yet communicated any plans or targets for expansion under the federal subsidy agreement. "We are already working with the Region as per the CWELCC agreement and we'd be keen to explore further collaborations. I will say this about the challenge with creating spaces: the option of licensed home care providers hasn't been considered seriously and if planned well, it will take care of a lot of deficits in the system."
Of particular concern are those areas of Peel where, according to modelling and projections by staff, the highest demand for childcare will exist (these areas already have a lack of spots), while the same projections show supply in those same areas simply will not meet the heightened need. For example, an area with a younger population, where households including children under 6 are common, might be considered a "priority" community, but another area with similar demographics and the same lack of daycare spaces might not be included as a priority because it has a lot of multi-generational families that do not need childcare outside the house as family members are able to provide needed support.
Meanwhile, those in more affluent areas of cities enjoy wider coverage provided by private daycare companies that commonly operate in places that are more profitable (the federal agreement states only 30 percent of all subsidized spots can be in for-profit facilities).
Palmer said in Peel there are a lot more for-profit providers that offer care for younger children, than non-profit facilities. Critics have said this puts many families at a further disadvantage as fees charged by for-profit providers are considerably higher than non-profits. She said the next fee reduction under the CWELCC program is coming in September of 2024, but the Region has not been told how muc h it will be.
Research has shown that families in child care deserts have fewer options for assistance with care, and their employment situation often does not allow them to work from home. Parents who work service sector jobs or in industrial settings often need childcare at different times of the day, the type of services many private providers do not offer.
In places such as Brampton, $10-a-day childcare is simply out of reach because of the lack of spots. Providers in the public, non-profit and private sectors are being encouraged to focus on existing child care deserts to bridge the gaps.
Due to the lack of spaces in Brampton and Mississauga, prices for child care are among the highest of any city in Canada. A 2019 report by the Canadian Centre for Policy Alternatives showed preschooler spaces in Brampton and Mississauga cost about $1,000 a month, compared to around $200 in Quebec cities, which benefit from provincial subsidies.
Many parents have to make a decision between paying for childcare or pursuing their career. This burden impacts women, specifically immigrant mothers, most severely, and can have long-term economic consequences for families forced to choose between caring for children or securing employment.
There are plans afoot to further reduce the fee for September 2024 with a goal of an average of $10-a-day for child care in Ontario by the end of 2025 (some families will get a subsidy but if their income is above certain thresholds it will not be as much as lower-income households). In addition to improving affordability, CWELCC will also increase the number of child care spaces available for families. The province has committed to the creation of approximately 86,000 new licensed child care spaces of which approximately 53,000 spaces remain to be created by 2026.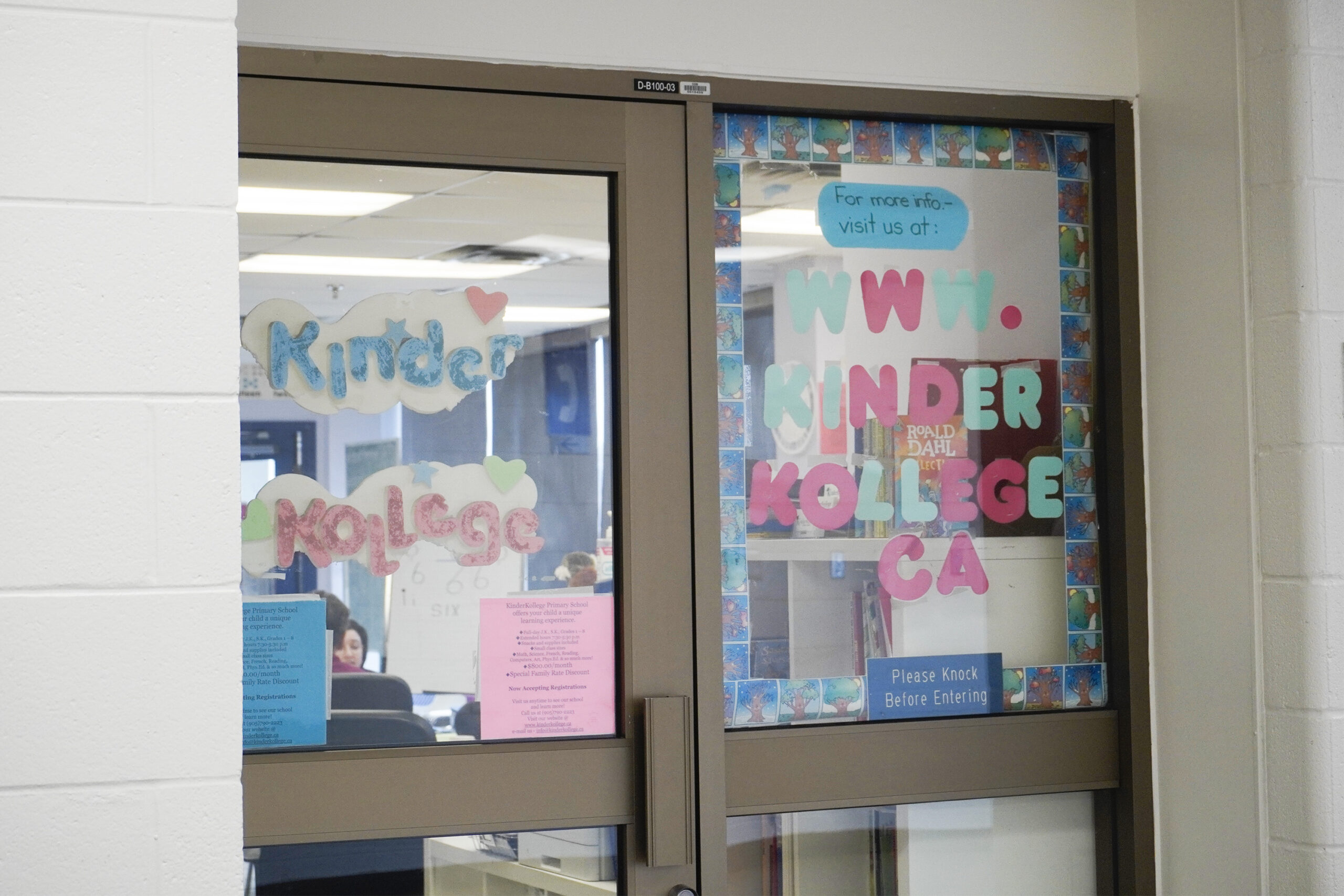 The report presented to the Region of Peel Council on March 9 mentions that the target number of new childcare spaces in Peel by 2026—7,621 (6,510 community-based spots and 1,111 school-based ones)—is simply not enough.
The Region anticipates that as childcare becomes more affordable under the CWELCC (Canada-Wide Early Learning Child Care) program, the demand for child care will only increase. Peel's child care demand model and research indicates that an additional 14,200 spaces, over and above the 7,621 allocated by the province, will be required in Peel.
Councillors at the recent meeting expressed their concern over the serious gap between demand and supply of childcare spaces in the region especially in areas which are seeing an increased influx of new families. "One of the things that we're talking about is building 1.5 million homes and Peel Region is taking quite a bit of those homes that we have to provide Brampton, Mississauga and Caledon. We've got to grow. We're still trying to play catch up and it's great that we have this new funding coming to open up these spaces but it still is a problem because, again, there's never enough funding because needs continue to grow", Caledon Mayor Annette Groves said.
The report presented by Palmer and Andrea Riley, manager early years system, on March 9, mentioned that based on socio-economic factors and additional well-being indicators (immigration, ethnicity, income, housing costs/conditions, health, employment, education, crime and one parent status) included in Peel's Neighbourhood Information Tool, 13 priority communities had been identified, including: Meadowvale, Brampton Centre, Mississauga Cooksville, Mississauga Port Credit, Brampton Bramalea, and southern Caledon.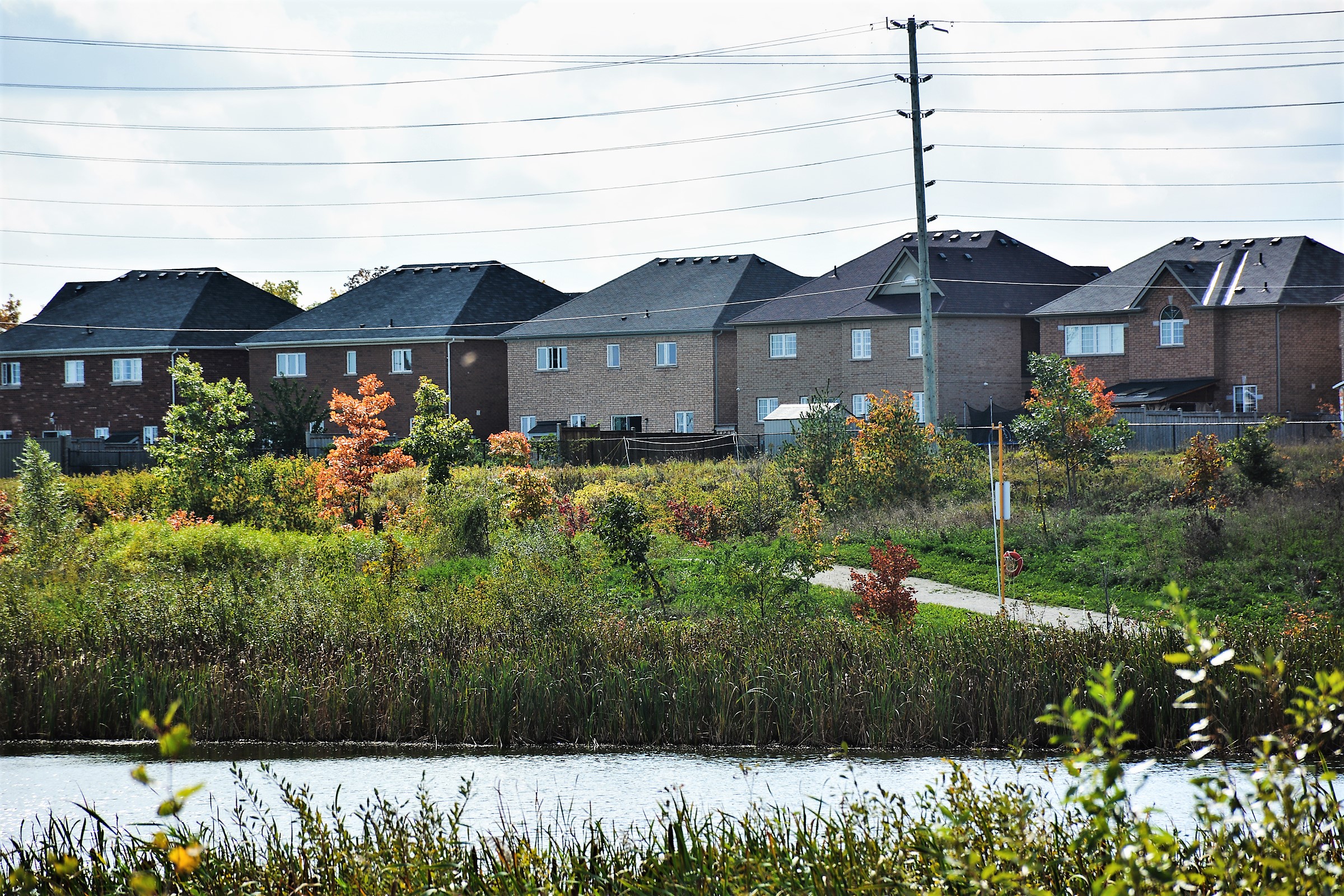 "As staff work with community partners to determine the feasibility of growth in priority communities, monitor the supply and demand of spaces and receive updated census data, we may consider additional communities for expansion to best meet the needs of diverse and underserved populations in Peel," a statement from the Region said.
Palmer and Riley did not rule out the possibility that as the needs of the community change, priority areas may shift and change as well. "We're going to be looking at parent behavior in terms of how, how are parents responding to the affordability, if they were looking for care and then also looking at what's the capacity in some of these priority areas that we've identified," Palmer said. "If there isn't capacity in those areas, then is there capacity nearby that would be serving these families, as well. So those pieces will be taken into consideration as part of our policy in assessing applications that come forward for expansion."
The high cost of potentially constructing new spaces and the viability of expanding an existing business for childcare providers also came up for discussion. "I think that flexibility is required because you know, working with some of the providers who are interested in this, for example, some of them are right at the boundary," Brampton and Regional Councillor Gurpartap Singh Toor, of Wards 9 and 10, said. "So they would serve a majority of the area that is blue (high priority). There are other factors too: we're looking at land, we're looking at who actually owns land, who has the viability to finance something like this as well. You know, there are construction costs associated with this."
The Region is in the process of reaching out to community partners to address the shortage situation and will be looking at a mix that includes expanding current sites in the system where possible, and potential new sites to meet the expansion targets in Peel. "To align with the priority communities and funding, Peel will consult with licensed child care providers to see how much room there is in the system and how ready we are for expansion to support growth in the communities we have identified. We are waiting for the Province to confirm our priority communities and to announce how much funding is available to support our planning and expansion efforts," the Region said in a statement to the Pointer. It was also mentioned that the CWELCC child care expansion will be 100 percent funded by the provincial and federal governments with no financial impact to the Region of Peel.
Licensed home childcare is another option that seems attractive because of the low costs compared to constructing brand new spaces, and is expected to be a comprehensive part of the expansion plan. But there are other challenges like staffing plaguing childcare centres as well.
"It is definitely a part of our expansion plan in Peel. It's probably one of the more straightforward components of our system," Palmer said. "But staffing is a major challenge within licensed home childcare. And so we haven't been very aggressive with our advertising of licensed home child care because we don't want to create expectations that we can't meet. So one of the things that we are doing right now with our licensed childcare community is really looking at how we can support them to get more providers on board, whether that is new providers who are not a part of the system, or providers who offer unlicensed care, to get them into the umbrella of connection with a licensed childcare agency, so that they can become formalized and have that oversight and support from that licensed childcare agency." She mentioned that staff would be reaching out to municipalities, to support that kind of messaging in the community around the importance of getting daycare operations licensed and working with a licensed childcare agency, highlighting advantages for currently unlicensed providers.
Other issues raised around the accessibility and affordability of childcare included concerns over whether childcare needs specific to more urban-rural mixed areas like Caledon were being addressed as part of the expansion plan.
There was also concern about barriers for the special needs community being addressed adequately in the expansion plan. "We are advocating to the province to ensure that as we expand the childcare system under CWELCC that there is adequate funding that is provided for special needs resources," Palmer said. "We are currently finding that as we're coming out of COVID, there are a lot of additional behavioural challenges in our classrooms. And so we have been making sure that our child care providers have the funding and the support that they need so that any child who turns up to that program is able to thrive in that space and that the educators feel that they're being supported to welcome any family into the program. So as we expand special needs programming, resources and supports need to expand as well, and that funding for special needs support needs to be consistent across the board."
______________________
This reporting was done under an editorial partnership with The Pointer.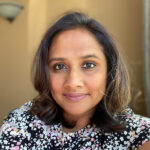 Baisakhi Roy is a writer and journalist based in Oakville. Her work has been published in several Canadian media outlets including The Globe and Mail, Huffington Post Canada, Chatelaine, Broadview and CBC. Her areas of interest and expertise lie in the intersections of immigrant life and culture in Canada. She is an avid Bollywood fan and co-hosts the Hindi language podcast KhabardaarPodcast.com.