I was not surprised when I found out that my name was on a hit list of journalists, artists and activists who fled Turkey for political reasons, which was circulated on social media earlier this month.
I am not a political person. I am not affiliated with any religious or ideological group. Back in Turkey, I was a court reporter, and my only concern was justice. Yet, I was the first journalist for whom a warrant was issued after the failed coup attempt in Turkey on July 15, 2016.
Now I'm the only female journalist on a list of 21 Turkish intellectuals living in Europe and North America threatened with death. The list was published by a pro-government social media account called Jitemkurt on July 11 and removed shortly after, but its existence has been confirmed by the European police.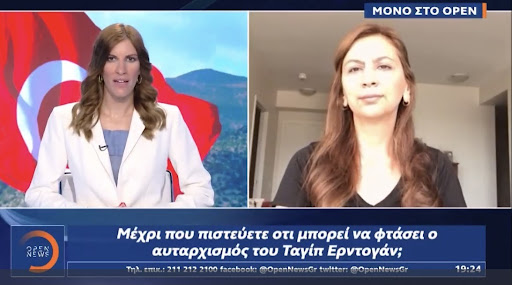 Attacks on Turkish dissidents in Europe
A few days before the publication, Erk Acarer, a journalist of Turkish origin living in Germany, was attacked in front of his house. The attackers threatened him with the words "you will not write."
After the attack on Acarer, the German police approached journalists Cevheri Güven and Celal Başlangıç and artist Ferhat Tunç to warn them that their lives were in danger. As reported by Celal Başlangıç, the police told him they knew about two "execution lists."
"The German policemen who came to my house told me about the list — that there was a list of 55 people against (Turkish President Recep Tayyip) Erdogan living abroad, and that my name was on this list," he said. "We learned that the police were conducting an investigation before the list on this subject leaked to social media. Our lawyer is trying to get information about this issue." Başlangıç said.
"They have no limits"
Turkish dissidents living in the U.K. are in danger as well, said Gökhan Yavuzel, a Kurdish writer living in Wales. Yavuzel, whose name was also on the hit list, was warned by the British police, he told New Canadian Media a few days ago.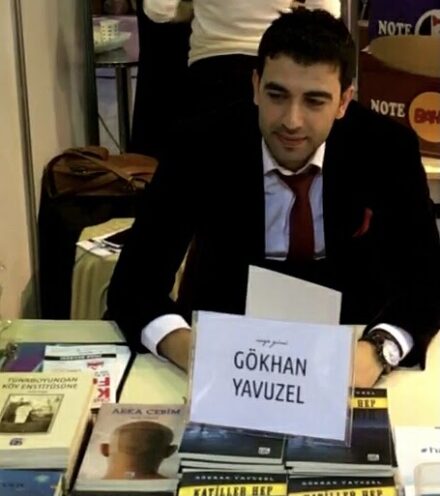 "The police said that security measures have been increased in the area where I live," he said.  "I am a writer. I write my thoughts and feelings. When I take the responsibility that every writer should take and see something wrong, I say, 'This is wrong' and I defend democracy and Justice, as others who are in the list."
But Kurdish artists are targets even just for creating in their mother tongue.
Despite the increased security measures, Yavuzel was attacked and beaten near his house only Monday, July 26.
"Today I was attacked by four people… The police came, the ambulance. After the police station statement, I was dropped off at my house. I also have some minor bruises on my back," Yavuzel posted on his Twitter account.
After the incident, he texted me to let me know he was fine and to tell me to be careful. "They have no limits," he wrote.
Punished for seeking truth and justice
Ferhat Tunç, another artist included in the hit list, said he raises his voice "against human rights violations as much as I can. I never discriminate between people whose rights I seek. The journalists on the list are also after the truth."
"They prevented us from living, producing and speaking in our country, but we know that these days will pass," he added, referring to those behind the threats.
The expanded hit list mentioned by the German police includes another woman, Hilal Nesin. She is an artist and a singer who is married to a famous journalist, Ahmet Nesin.
But as the only woman on the first hit list that appeared on social media, I was asked to comment on the situation for the Greek national channel, Open News, on July 23.
This is what I had to say:
"I've spent my whole life believing in justice. I have had no other purpose other than justice and seeking the truth. The death list doesn't scare me because I died while crossing the border from Turkey to Greece. I am no longer the same person. It is impossible for me to be. No one can kill as much as I kill myself. No one can threaten me with death and scare me."
Hit lists are produced in absence of justice. The system in Turkey has become frightening and barbaric. But I don't have any fear.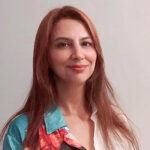 Arzu Yildiz graduated from Istanbul Bilgi University in TV Journalism Department and has worked as a journalist, editor and senior reporter. She has written critical pieces of investigative journalism about unresolved murder cases in the Southeast against Kurdish businessmen and illegal weapons supply to Syria. She has four books published and writes for New Canadian Media.