Federal Minister of Canadian Heritage Steven Guilbeault has committed to putting more effort into strengthening the information sector, protecting media outlets against unfair practices by web giants, and ensuring diversity in the media. Guilbeault spoke to journalists on Friday during a virtual town hall discussion centered around reforming the information sector in the context of COVID-19. 
In the meeting, a panel of six journalists discussed issues of funding, redistribution of wealth, and policies to aid the Canadian journalism sector. 
President of the National Federation of Communications and Culture (FNCC-CSN) and moderator, Pascale St-Onge, stated in her opening remarks that at a time when Canadians need the information sector the most, half of the press industry has been cut down due to issues related to COVID-19. 
Guilbeault stated that the goal is to rebuild the sector to be more resilient. "I'm committing that if we need to do more, we will do more," he said. 
Web giants stealing from media 
A common thread in the concerns brought up by the panelists was an issue of web giants. Stephane Giroux of CTV News Montreal said, "Media content is systematically stolen by web giants with no pay." 
The journalism industry has had a struggle with the digital age allowing for web giants like Facebook and Google to steal content, effectively steering viewers and revenue away from the original media producers. With no way to control this, web giants are able to benefit from the ad revenue that could have gone to the media sector. 
Addressing these concerns, Guilbeault stated they have begun to consider legislation of web giants by looking at what was done in France and Australia and adapting those tactics to the Canadian environment. France and Australia had both passed legislation forcing web giants to pay for the content that appears on their platforms. Guilbeault added his office is working with the Department of Justice on this issue. 
What is being done to ensure diversity?
Julie Sabowale of the Canadian Association of Black Journalists (CABJ) was the only visible minority on the panel. Sabowale asked two questions: how do we remove obstacles for people of colour, and how do we make things more equitable and view policy through the lens of diversity?
Guilbeault stated that more representation is needed at all levels of government and that access to funding to ensure that diverse groups are funded and represented will need dedicated funding streams. He added that he understands the frustration at the long wait and seemingly lack of work done for diversity and representation, however, the government wants to do better and asks for patience. 
Funding and local journalism 
Many panelists brought up the issue of funding while reiterating the importance of local journalism. Marie-Ève Martel of La Voix De L'Est stated that consumers of news media should support their local journalism as it is a local business, adding that there should be incentive in advertising with local media. 
Guilbeault stated that he recognizes the importance of local journalism, and he is reflecting on the efforts made to protect local journalism, pre and during COVID-19, to see what can be done for the future. He added that a media program was developed in 2019, but it's had a slow start due to COVID-19
Guilbeault added that before diving into creating new programs to address the concerns, he will be considering the issues raised for changes or additions to the existing programs as that will take less time and provide aid faster.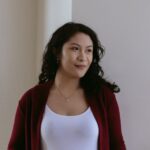 Rhea Lisondra is a Carleton Journalism and Humanities graduate and is based in Trenton, Ontario. She reports for New Canadian Media and is a co-host on the podcast AZN Connection.