A 43-year-old widow and mother of three young children says she faces threats from her in-laws and personal health risks if the Canada Border Services Agency (CBSA) carries out its promise to deport the family back to Nigeria on July 1, 2023.
Oluwayemisi Odunlami and her family have been in Canada since 2018 and are living in Vaughan, ON, seeking refugee status. She says she will miss an appointment for cataract eye surgery, scheduled for mid-July if the deportation order is carried-out. The condition of her eyes is one of many other health issues which Odunlami claims she and her children are suffering from. 
In an online petition tagged #YemisiNeedsToStay so far signed by 35,413 viewers, the single mom revealed that she was "diagnosed in 2018…with Type 2 diabetes, hyperlipidemia, and osteoarthritis. Anxiety and depression kicked in," she wrote. "My little kids have also developed sleeping disorders as well."
Odunlami said she lost her spouse to leukemia on July 15, 2021. 
"He was hardworking, loyal, committed, law-abiding and worked with Home Depot until his death," she told New Canadian Media (NCM). 
Odunlami and her husband had gotten married under contentious circumstances. As a result, she says, her in-laws in Nigeria have threatened her if she returns to Nigeria without the body of her late husband. 
"There was opposition to my marriage from his family because they are Muslims and I am a Christian," Odunlami said. Her husband converted to Christianity in order to marry Odunlami, leading to significant backlash from her in-laws, and was one of the reasons why the family had to leave. 
"Nigeria is a no-go area for me. I really do not have anywhere to go in Nigeria," she said.
While in Canada, Odunlami studied and then worked at a long-term care facility as a personal support worker.
Living in crisis
In a desperate plea to CBSA, Odunlami said that sending her and her children back to Nigeria would eventually lead her to an early grave. 
"Canada is respected as a humanitarian and caring country that is known for protecting and accepting people in danger," she said. "Unfortunately, it is not the case here".
Sarom Rho, an organizer with Migrant Workers Alliance for Change, told NCM that Odunlami is just one out of about 1.7 million immigrants in Canada who are not permanent residents in Canada. 
This situation, she explained, denies such people access to proper jobs and healthcare and puts them at risk of being exploited by employers.
"Healthcare workers like Yemisi are working in long-term care facilities but are denied healthcare themselves," Rho said. 
"Sixteen months ago, Prime Minister Justin Trudeau made a promise in his mandate letter to regularise undocumented people. We are calling on PM Trudeau to create an uncapped, regularisation program to grant permanent residence status to all undocumented people. Every day that goes by without that promise being fulfilled, more and more families such as Yemisi's continue to live in crisis."
According to the federal government, there are between 20,000 and 500,000 undocumented people in Canada. Rho — who is here on a temporary permit herself — believes that number is likely on the higher end of the spectrum, and that most of these people belong to racialized and marginalized groups.
CBSA declined to answer questions from New Canadian Media. 
However, a letter sent to Odunlami's lawyer, David Ibeawuchi, and seen by NCM confirms that the CBSA had deferred the family's initial removal order from Feb. 23, 2023, to July 1, in consideration of her three kids.
"Odunlami has three children. All children are registered in Ontario schools and are attending classes full time," the letter reads. "The deferral request is granted until July 1st, 2023 to ensure Oluwayemisi Odunlami's children complete their school year".
CBSA added that the deferral is a temporary measure and does not exclude Odunlami and her family from the removal process. 
The agency expects Odunlami and her family to attend the Immigration and Enforcement Operations Division in Mississauga to finalize the next steps in their removal process.
Rho, said her organization and other migrant-led agencies have so far stopped the deportation of 102,000 Post Graduate Work permit holders. 
She believes that all hope is not lost for Odunlami and her family, even as the July 1 date set by immigration authorities fast approaches.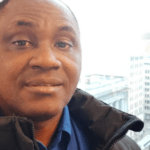 Emmanuel Nwaneri is a journalist with about 27 years of writing, travel and journalism experience in Nigeria, South Africa and Australia. He moved to Johannesburg in South Africa where he spent 10 years as a writer, journalism tutor and commentator. His time in South Africa afforded him the chance to observe the fast-changing dynamics of a country popularly-known as "a rainbow nation." He relocated to Winnipeg with his family in 2018 where he has since found interest in the Customer Service industry. He has published Once Upon A Woman and is working on a second work of fiction.