The Correctional Service of Canada (CSC) says it's prioritizing protecting offenders from COVID-19 but prisoners' rights advocates worry a hostile environment of mutual distrust and unequal power relations will lead to vaccine refusals.
At the end of March, CSC concluded its vaccination of approximately 600 older, medically vulnerable prisoners and announced its Phase 2 plans to inoculate more offenders. 
"Beginning in mid-April, CSC will offer the COVID-19 vaccine to the remaining federal inmate population in 43 correctional institutions and 14 Community Correctional Centres (CCCs) across Canada," said the CSC in a statement.
But even as CSC broadens its roll-out, advocates say some inmates are refusing the vaccine.
"Oftentimes, when they are given injections, it's to sedate them or to calm them down, and it's not necessarily a good thing," said Catherine Latimer, the executive director of the John Howard Society of Canada, a non-profit group that works with paroled offenders. 
According to Latimer, those accepting the vaccines are usually people with strong familial and community support networks that can help get credible information to them. Many don't have such a support system.
 Justin Piché, a criminology professor at the University of Ottawa and an advocate for prisoners' rights, says prisoners can only access limited information behind bars. He says the problem is made worse by the lack of transparency inmates receive from guards and other correctional staff.
"A lot of the information that they are getting is just these pamphlets, which is not enough." 
Piche says inmates need someone with health expertise to explain to them the benefits of taking the COVID-19 vaccine.
During the pandemic, inmates have also been subjected to increasingly inhumane conditions and stricter policies. Guards are using segregation, limiting access to showers and calls to loved ones. Piché said this fuels their distrust of prison staff.
"I think prison authorities are opaque with prisoners on many issues, and they have been throughout the pandemic," he said. "And now, they are asking incarcerated people to trust them."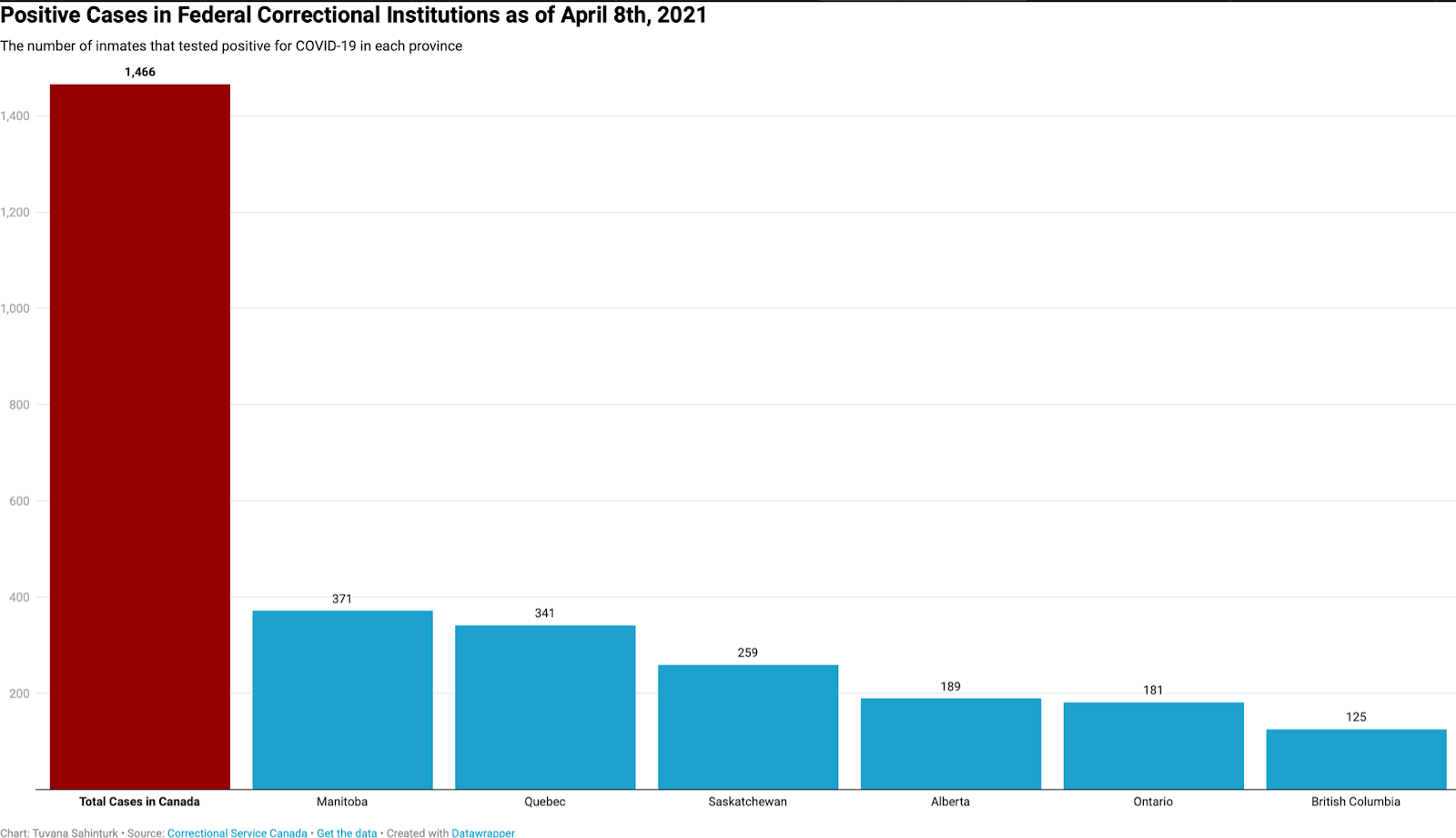 Will vaccines be fairly distributed?
According to a follow-up statement by the CSC on April 1, both correctional officers and inmates will get access to vaccines from the federal reserve.
Due to the unequal balance of power between prison staff and inmates, Latimer worries vaccines may be unfairly distributed. 
"If it's a scarce resource, there may not be a fair distribution to prisoners," said Latimer. "Or there may be a lot of false refusals to make more leftovers for staffers and correctional officers to take." 
Latimer further points out that correctional officers can also access provincial vaccines, while federal prisoners can only access federally-provided ones.
Emilie Coyle is the executive director of the Canadian Association of Elizabeth Fry Societies, an organization that works with paroled female ex-offenders. She said when the pandemic began, the organization hoped the CSC and the parole board would collaborate to release inmates into the community to allow for social distancing to reduce COVID-19 outbreaks in prisons.
"But they didn't do that," Coyle said. "And so, the people inside became subjected to stricter and stricter conditions of confinement which have really affected their mental health."
Health of halfway houses
CSC is also responsible for the health of people who have been granted parole, but halfway houses, under its supervision, aren't faring much better. 
James Ruston, 49, a former inmate who has been on day parole for a year and a half, says his initial inquiries about vaccinations were ignored at the halfway house where he lives.
"There are some older guys in the house," he said. "So I was asking,  knowing that it's a greater threat to the elderly if there were vaccinations in the process or something, and (CSC staff) didn't seem to know anything about it."
Ruston says staff only started talking about vaccinations after multiple outbreaks were reported. "About three weeks ago, a total of 15 of us got [COVID-19], myself included." 
Ruston said his caseworker only informed him that they were in the process of arranging vaccines after he tested positive.
For Piché, the solution lies in letting incarcerated people access vaccines in community-care settings. 
"We can't lose sight of the fact that the best way to prevent COVID transmission, while vaccines are still slow to roll out in these places, is to divert and decarcerate people from custody to the extent that is possible, and to put in place community resources to support that," said Piche.
Kyle Lawlor, a spokesperson for CSC, says that Phase two and the inoculation of all federal offenders is set to begin in late April. Phase two is set to begin late this week or early next week.
___________________________________________________________
This story has been produced under NCM's mentoring program. Mentor: Fernando Arce.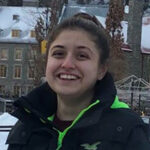 Tuvana is currently completing a Combined Honours in Law and Journalism at Carleton University. As an NCM reporter she covers international development, immigration and human rights issues. Originally from Istanbul, Turkey, she now lives in Ottawa.