The Ontario government will extend border closures until June 16 while stay-at-home orders will be lifted today (June 2). However, the expanded police powers during these extended lockdown periods have community and labour organizations worried about increased targeting of migrant workers and racialized communities.
Advocates fear police have used Premier Doug Ford's April 16 order to harass BIPOC communities, who have seen increased racial profiling and arbitrary stops since the beginning of the COVID-19 pandemic.
"Throughout the COVID pandemic we have seen undocumented workers, migrant farm workers particularly, being targeted and considered vectors of the disease, rather than to look at unsafe working conditions or the fact that no government has had the guts to shut down workplaces," said Chris Ramsaroop, an organizer with Justicia For Migrant Workers (J4MW). 
"Rather than the government (taking) ownership for failing Ontario, we are seeing them point fingers at the most vulnerable people."
The April 16 order allowed police forces to make random stops and issue tickets across the province, but after an uproar from the community and organizations like the Canadian Civil Liberties Association, the government backpedaled a day later. 
The police can now only stop people or vehicles if they are suspected of participating in an organized public event or social gathering.
But there's still a lot of concern and confusion among racialized communities, who have already experienced unjust interactions with police since the announcement.
In one of the most egregious cases, in June of last year, Obi Ifedi, an Ottawa resident, was reportedly chased and assaulted by a bylaw officer during a COVID-19 related stop.
Ifedi told CTV that he felt singled out after a bylaw officer stopped him and his daughter and ticketed them for breaking COVID-19 restrictions by using the play structure.
The bylaw officer was not charged after punching Ifedi in the face but was fired months later.

Nuriam Abam, the president of BIPOC OTC, a social club at Ontario Tech University, says she believes BIPOC populations are facing two different pandemics during this time —one caused by COVID-19, and one by government legislation that has worsened the historical harassment these communities have faced. 
"When I talk to my brother or my family members about what's happening with how Ford is handling this situation it always comes back to, 'Are you really aware of what the BIPOC communities' realities are?'" said Abam.  
"It is so easy for…BIPOC communities to be scapegoats when it comes to inadequacies of how to handle gaps in our social infrastructures," said Abam. 
But other marginalized communities including people with disabilities and the homeless also face the same heightened risks from these policies, according to the Canadian Civil Liberties Association (CCLA).
"The pandemic has also been used as a justification to increase the ability of a variety of law enforcement officials to stop individuals and demand that they provide identification, a practice also known as 'carding' which has been used disproportionately against people who are Black, Indigenous, who have mental health disabilities, who are experiencing homelessness, and who are otherwise racialized and marginalized," reads the CCLA report on COVID-19 and Law Enforcement in Canada.

One day after Ford's announcement last month, 26 Ontario police forces in the province, including the Peel Regional Police (PRP) and the Ottawa Police Service (OPS), announced they wouldn't be conducting random stops. 
"We will be taking a deliberate and careful approach that emphasizes equity, legality, and efficacy in the application of these authorities with the specific and exclusive purpose to support public health measures," the April 17 OPS public statement read.
But police can still charge individuals up to $750 for failing to comply with orders during an authorized stop.
Criminal defense lawyer Brett McGarry says the new "suspicion" standard sets a significantly lower bar than the reasonable and probable grounds that typically apply to police investigations. 
"A lot of things could fall under that," he said. "It's hard to say in the abstract what that might be, but it's not a very high standard."  
These technicalities under the new police powers also raise questions about the possible violation of Charter rights. 
Under the new legislation, if individuals are suspected of partaking in an unpermitted gathering and police ask them for information, failure to do so may lead to a fine. 
But that could be a possible violation of section 7 of the Canadian Charter of Rights, which grants individuals the right to remain silent, says McGarry.
"That's problematic in terms of, usually, if you're just walking around, you have the right to remain silent," he said. "So, that's one theoretical issue with this if the police decided to use it that way."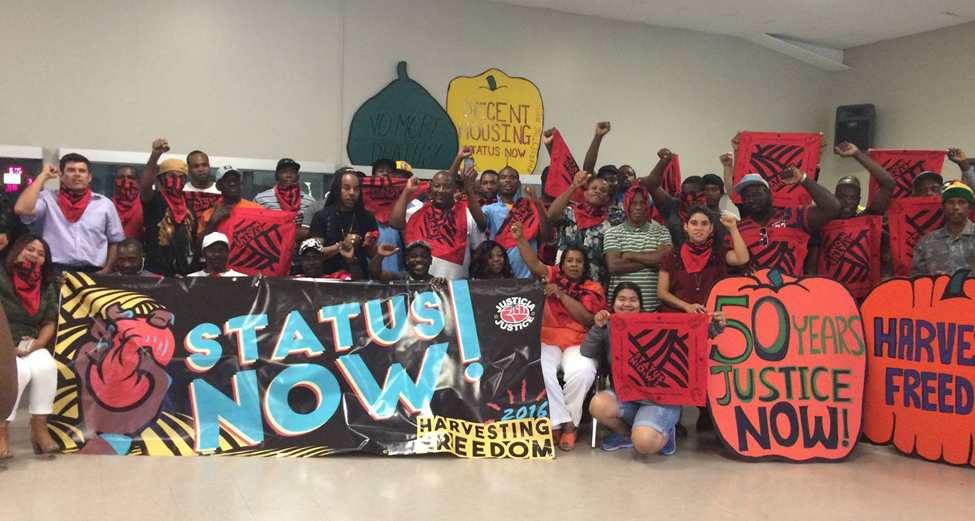 Shane Martinez, a lawyer with Justicia for Migrant Workers, advises individuals to write down all the details about their police encounter as soon as possible if they believe their rights have been violated. That information should include officer names and badge numbers, as well as the dates, time and place where they were stopped.
"It is also important for them to know that there are numerous legal clinics and community groups committed to assisting people who believe that they have been unfairly targeted," Martinez said. "If someone believes they have been racially profiled, they should speak to a lawyer for advice." 
Ramsaroop says the key to overcoming these challenges which minorities are constantly facing lies in the community coming together to support vulnerable people, as well as organizations like Justicia for Migrant Workers challenging tickets and the entire criminalizing process. 
"It's what people have been doing for decades," he said. "It's to continue that (resistance), but on a much wider scale." 
___________________________________________________________
This story has been produced under NCM's mentoring program. Mentor: Fernando Arce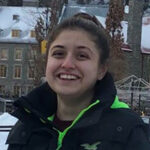 Tuvana is currently completing a Combined Honours in Law and Journalism at Carleton University. As an NCM reporter she covers international development, immigration and human rights issues. Originally from Istanbul, Turkey, she now lives in Ottawa.