For the last several months, much of the political discussion in the United States has revolved around President Donald Trump's proposed border wall between the U.S. and Mexico. Meanwhile, here in Canada, an invisible wall exists that separates one group of people from another, though it's not as talked about. This wall doesn't discriminate on the basis of race, gender or religion, all of which are prohibited by the Canadian Human Rights Act; the segregation caused by this wall is much more discreet.
Lucrative, long-term career opportunities offering full benefits is an increasingly scarce option for many of the educated and experienced new immigrants pouring into the country of late. They  moved here for opportunity but in it's place is the gig economy: precarious jobs, temporary contracts, part-time, project-based positions, offering little security for a better life.
It's ironic that the skills that qualified them to migrate to Canada do not qualify them for a full-time job in their field here. Recruiters and potential employers put up a fence citing lack of "Canadian education and experience," forcing them to start over or resort to part-time gigs, both of which pay minimal wages.
"It's a form of discrimination," says Yosela* (name has been changed or partially concealed at interviewees request). Neither her fluency in English, nor her years of experience as a Sales Manager in Nigeria, or her university education could convince recruiters of  her competency; the barrier was her strong accent.
"I am told to go back to high school to get a 'proper Canadian certification.' Doesn't my university degree from Nigeria hold any value?" she questioned.
Is the Gig Economy a Wall for All?
For Shahid*, a Gen Xer from Pakistan who holds an MBA, gigs paved the path towards more flexible work hours and a better paying alternative when one didn't work out. For Asha*, a student from India, weekend gigs help fund her bigger dream to become an SEO Analyst. While for Mohammed*, it was something to fall back on when he was laid off from full-time work. Here's what they say:
Yosela
Job: Customer Service Representative & Potential Uber Driver
Yosela moved to Toronto from Nigeria in 2018. She entered Canada on a refugee status with the hope of a more stable, peaceful life but job hunting has been an uphill task.
"I am fluent in English, scored well in my English language (IELTS) test but I couldn't get a job because of my accent." Left with no option, Yosela looks to the gig economy to pay her bills. She works part-time in the customer service department of a credit card company where long, erratic work hours is the norm, leaving her with little time to look for a second job. "I can be called to work any time of the day or night, at short notice. There are no benefits beyond a partially paid health insurance. The pay does not match the long hours I put in at work," she says.
There's a second bigger wall: her refugee status. "Companies look for PR or Canadian citizens. I can't get a full-time job with my refugee visa. But why did they let me in if they won't recognize my qualifications and give me a job?"
With the savings she has managed, Yosela is now preparing to be an Uber Driver once she secures her G license. "My long, unstable work hours leave me with no time to look for another part-time job except an Uber driver. I hope to qualify soon," she sighs.
Asha Antony
Job: Digital Marketer and Part-Time Employer at Tim Hortons
Asha Antony came from a small town in Kerala, India in 2017 on a study visa and moved to Hamilton. She splits her time between a full-time internship with a digital marketing firm on weekdays and works for Tim Hortons on weekends. The Tim Hortons gig helps her pay the bills while she completes her education and internship.
The arrangement works well for her. Although her internship is unpaid and she receives no benefits from Tim Hortons, she feels the real-world work experience will help her build Canadian experience for full-time employment eventually. Her weekend gig offers enough to make ends meet for now.
Securing the job was not hard. "I visited a job fair where someone assessed my skills and directed me to this company." She plans to continue moonlighting with Tim Hortons even after she clinches a full-time job and PR. "It's an emotional decision. Tim Hortons gave me my first break. I would like to stick with them."
For Asha, multiple jobs has expanded her network. "I feel very alone here," she explained. "But I enjoy meeting new people at work. The biggest thing that gigs taught me is time-management and building new skills."
Shahid 
Job: Automation Technology & Uber Driver
It's true, multiple jobs can affect work-life balance, especially if they are not enjoyable. Shahid*, an Uber driver, juggles with not two, but three jobs. He works part-time in an automation technology company, trains in the evenings to be a full-time truck driver and drives Uber in between both jobs. None of this is easy but he enjoys the flexibility that driving allows him.
Armed with an MBA and Finance degree from Rawalpindi, Pakistan, Shahid managed to secure the tech job on his second day in Canada. But frustrations soon caught up with him. "It's not easy to survive on minimal wages at my age with a family to support. To make matters more frustrating, I have to report to seniors who do not have half the expertise that I have."
Securing a driving license is another exasperating and expensive journey. "I drive in between shifts at my own pace. The remuneration is good," he said. Once he attains his truck license, Shahid plans to drop his white-collared job for a blue-collared one "Trucking pays so much more and offers far more benefits," he explained.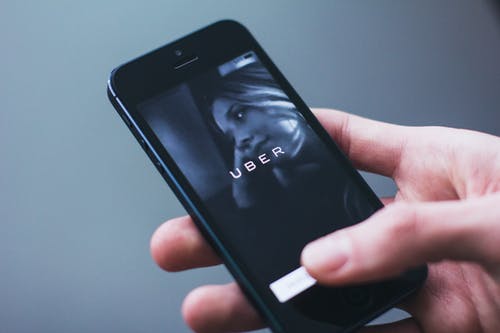 Less Wages, Little Benefits
The percentage of workers with multiple jobs have more than doubled in the last 40 years, according to Statistics Canada. In 2015, about 959,000 Canadians held at least two jobs. Finance planners sell pizza and sales managers double as Uber or Lyft drivers, being an Air BnB host is a lucrative trend for those who own a home. There are new gigs cropping up every day; Amazon Flex allows package delivery for $18-25 an hour at your own schedule, there are platforms for professionals to work from home at their own pace like AirTasker, Fiverr or Arise.
With the rise of e-commerce, experts predict an increase in moonlighting, says the Financial Post. Since work is digitized, there is no need to be physically present at the workplace anymore. The gig economy has disrupted traditional work culture and is expected to take up as much as 80% of the workforce by 2030. But where does that leave new immigrants looking for a career?
For employers, gigs offer less risk since wages are substantially lower, benefits are non-existent and there is no pension to deal with. But what about the workforce? Is the country doing enough to look after the people it welcomed with open arms?
Shahid voices another concern: "Older new immigrants seldom step up to help the new lot. We are left to fend for ourselves. The country welcomes us in. Why can't they help us more?"
Mohammed, a moonlighter who was recently laid off from his well-paying full-time telecommunications job, jumped to defend the country that he has called home for over a decade. "That's not true. When we came here 10 years back from Karachi, Pakistan, there were not half as many new immigrants or support services to help us settle in. Today, the country provides job fairs, employment agencies, government aided programs and training workshops across the country to help newcomers."
Looking at the rising trend of the gig economy and frustrated Canadian new immigrants with it, one wonders: is that enough? Or is it time for the country to find more ways to break down the walls?
---
This article is the second piece in a series called "Immigrants and the Gig Economy" which explores how immigrants are affected by, and benefit from the gig economy.  Writers interested in participating are encouraged to join the NCM Collective for an opportunity.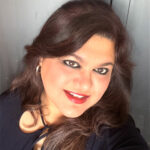 Collective Convenor & Communications Planner - Joyeeta Ray is a multimedia journalist, internationally awarded digital content specialist, and children's books author, based in Toronto. Born in India, she brings over two decades of advertising and journalism experience across seven countries to Canada. Joyeeta started her journalistic career in Jakarta, led an editorial team in Bangkok, and is a student of Multimedia Journalism from The University of Toronto. She is an enthusiastic NCM-CAJ member, actively involved in amplifying new Canadian voices as NCM's Convenor, Communications Planner, Mentor, and Reporter.