It has been about a month since the coronavirus pandemic began to take its toll on Italy. In that short time, the country has been hit hard: more than 110,000 cases that have surpassed 13,000 deaths — the highest number of deaths in the world.
Italy remains at the epicentre of Europe's coronavirus outbreak. But behind that now well-worn headline is a troubling question: how are Italians around the world coping with the grief caused by COVID-19's powerful strike? 
This is an important question because connection with family is intrinsic to Italian identity. The elderly are revered and play a critical role in cultural transmission. Many Italians live in multi-generational families, where elders provide emotional and economic stability. 
"The pandemic is decimating an entire generation of Italian elders," says Bruno Ramirez, a Montreal-based screenwriter, historian and author of books about Italian-Canadians. 
"What saddens us so much is not only their mere disappearance, but also the emotional void the pandemic is inflicting on so many Italian families."  
Italy has the oldest population in Europe, and is ranked as second oldest in the world, according to the journal Demographic Science. 
Due to the pandemic, many Italians who have lost loved ones during this difficult time have not been able to perform burying and grieving rituals, like visitations with open caskets in the deceased person's home.
That has been devastating, says Lucia Petrelli, who is a retired sales associate, currently living in Ottawa. 
Last month, Petrelli's cousin, Rosina Misdea, 89, died suddenly in their hometown of Palermiti, a village of about 1,200 inhabitants in Calabria. Misdea passed of old age in the midst of the coronavirus outbreak.
"They couldn't have a funeral because of the coronavirus. It is very sad, they just put her directly in the ground, there was no funeral procession, there was no church."
A Loss of Normalcy
But Petrelli's case is far from an anomaly. 
David Kessler, a grief expert, wrote a piece in the Harvard Business Review last month, that described how society is now living in a state of collective grief fuelled by the loss of normalcy, the fear of economic toll, and the loss of connection. 
He calls the feeling of uncertainty about the future as anticipatory grief; you know the storm is coming but you can't stop it and you don't yet know the consequences.
"Our pain in the face of this tragedy is heightened by the physical distance that forces many of us in a position of spectators from far off," says Ramirez. 
That sentiment is shared by many. "I am sad that all these seniors are dying alone without a family member nearby to comfort them during their last hours," says Isa Truglia, a single mom living in a multigenerational family in Ottawa.  
As Canada and the rest of the world looks to Italy and its soaring number of coronavirus cases, Italian-Canadians are plunged into anticipatory grief. 
Canadians of Italian heritage are part of a global diaspora. Italians have been migrating to Canada
since the early 20
th
Century, with the largest wave coming since the end of the Second World War. Italian-Canadians are one of Canada's largest immigrant groups, with just under 1.6 million people reporting Italian heritage, according to the 2016 census. 
Doing the historical math, you realize that the generation of early arrivals are part of Canada's rapidly increasing senior population. Parents and grandparents are at risk in Italy and in Canada. And when the elders are gone, their generation in ancestral villages will most likely be gone, along with direct connections to heritage.  
Francesca LoDico, a writer in Montreal, is worried about how the pandemic could impact her parents' native Italy in both the short and long term. 
"I am holding my breath hoping it doesn't take hold in Sicily because the hospitals there would have a hard time dealing with the crisis," said LoDico.
Sicily, located in Italy's impoverished south, is dotted with medieval villages that have been depopulated over decades of migration. Many residents have left to find work in Italy's north, or in other countries, such as Canada. 
So far, reports indicated that southern Italy has avoided an onslaught of COVID-19 cases. That is attributed to initial self-isolation followed by the nationwide lockdown. But the virus has been spreading to the south, and there are widespread concerns over how southern regions will cope with the health and economic impact of the virus.
Finding Meaning in the Pandemic
Kessler assures we will get through this as we move through all the stages of grief, including the sixth stage: meaning. In his article, Kessler says he believes we will find meaning in the pandemic.
Italians have always been resilient, having survived wars and other epidemics. "The pandemic is forcing me to assess as never before my physical and psychic vulnerability and to try to reinvent my daily life," says Ramirez.
Reinvention is a necessity while facing the reality that connections that underpin identity are disappearing. There is widespread consensus among scientists that COVID-19 is most dangerous for the elderly and those with pre-existing health burdens.
"There is a part of our history that is dying, our elders. I'm afraid, very afraid of the future, because I don't know how it will be," says Gianfranco Barba, a bank employee in Rome. 
"You don't take away people's hope for the future but I believe this is what people are feeling."
To date, it appears as though the virus is not just hitting seniors. It is believed that much of Italy's spike in cases happened after Lombardy was put on lockdown on March 8, causing thousands of Italians in the north to move south. 
"For many low-income and poor households, as well as for families afflicted by high unemployment, the pension that the elders received was a very important source of income. The sudden end of this vital source will be a major cause of hardship," says Ramriez.
Says Rossana di Ricco, a teacher in Campobasso in Molise: "If it breaks out here we are not prepared. In Italy, we have been closing small hospitals, reducing admissions to medical schools, not putting enough money in research." 
"My cousin, a pediatrician at Chieti Hospital, told me this morning that they don't have protective equipment for doctors and paramedics. So infections spread and also affect healthcare workers."
Even amidst all the uncertainty of a country overrun by COVID-19, Di Ricco hopes that this public health emergency creates meaningful change. 
"I wonder, when this ends will the world open its eyes and put its social priorities in order? Will we globalize health protection, understanding that it must be a right for everyone in a plural and global world?"
Time will tell what meanings will emerge from the pandemic. In the meantime, Italians around the world are holding on ever more tightly to their elders, even if at a distance.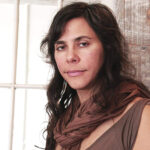 Elvira Truglia is a Montreal-based journalist who writes about the intersections of culture, politics, and social issues. She has also worked in the community, media and cultural sector as well as national and international non-governmental organizations.