While Canadians from across the country have felt the economic impact of COVID-19, a new study from the Association of Canadian Studies (ACS) explains how the pandemic has been especially painful to new Canadians.
The financial hardships brought about from the pandemic show that immigrants are struggling to find the money needed to pay their rents, or mortgages, as well as other financial obligations.
"Race, age, gender, economic status, being a refugee or a newcomer, or housing situation play a huge role in the health of Canadians, and their experiences of the pandemic," said Sébastien Goupil, secretary general of the Canadian Commission for UNESCO.
"We need to improve our understanding of these issues to craft the appropriate policy and programming responses."
The study found that there is a gap in economic vulnerability between newer and more established immigrants. Among newcomers who have been in Canada for less than five years, 48 per cent are struggling to pay bills on time compared to 31 per cent of immigrants who have been in Canada for more than five years.
Meanwhile, 42 per cent of newcomers have been struggling to pay rent or mortgage compared to 20 per cent of more established newcomers.
The research found that being a 'visible minority' in Canada increases the likelihood of being considered economically vulnerable. At the same time, economic vulnerability increases within immigrant communities.
For example, 70 per cent of recent 'visible minority' immigrants struggle to help family compared to 48 per cent of recent 'non-visible minority' immigrants. Between Canadian-born 'visible minorities' and 'non-visible minorities', the gap is between 46 per cent and 36 per cent.
"This is invaluable evidence for policymakers when coming up with resource allocations, designing policy and collective strategies to ensure all Canadians are re-engaged in society," said Jack Jedwab, president of the ACS-Metropolis, and chair of the COVID-19 Social Impacts Network.
In early May, Jedwab spoke at an online conference organized by a new group of multidisciplinary experts from government, research institutions and universities about how Canada is coping with COVID-19. One major conclusion: data can help support stronger policies so that no one is neglected. 
Vulnerable workers susceptible to 'outbreaks'
Lori Wilkinson, a sociology professor at the University of Manitoba, said newcomers are at risk
of COVID-19 because they are more likely to face barriers related to housing, income,
immigration status, violence or trauma, health insurance, and language. They are also more likely to work in critical health care or supporting occupations, or as temporary foreign
workers (TFW).
To assess health risks during the pandemic, Wilkinson has developed a model that divides the Canadian labour market into four categories: the work-from-home white collar worker, essential workers, unpaid workers, and 'the forgotten'. 
Wilkinson said this last category is made up by about 10 per cent of the Canadian population. Its members are drawn from seasonal workers, Indigenous people, the homeless, and those working in long-term care homes.
"Outbreaks are (common) among the 'forgotten' population," Wilkinson said.
Indeed, reports of outbreaks in food processing plants illustrate her point. The outbreak at the Cargill's meat processing plant near Calgary is reportedly the largest in North America. Labourers at plants such as this one consist mostly of immigrants and TFWs.
Wilkinson said improving the safety conditions of these plants can change short-term impacts, but the pandemic is also an opportunity to consider the conditions that make some groups more vulnerable to getting sick. These conditions are often called 'social determinants of health' by experts; they are a consequence of policy and play an important role in developing social and economic policies.
Marc Lachance, acting director general, Health, Justice, Diversity and Populations at Statistics Canada, said it is clear that one of the most immediate impacts of the pandemic will be the slowing down of immigration.
Since 2000, there has been a steady rise of immigrants, refugees, migrant workers, and international students. TFWs now represent the biggest segment of migrants — 600,000 in 2019.
Lachance notes that a little more than a quarter, or 26 per cent, of immigrants are in health care and social assistance, some of the most socially-vulnerable sectors in the pandemic.
Reasons for optimism?
While the hardships faced by many new immigrants is concerning, it need not be the norm, said Shamira Madhany, managing director of World Education Services. 
Madhany estimates that 80 per cent of migrants are employed, but many are working in jobs that
don't reflect their previous training or experience.
The COVID-19 pandemic, however, could present an opportunity for that reality to change, she said.
"The pandemic is an opportunity for immigrants to be more fairly integrated into the Canadian economy in a way that recognizes their skills, education, and experience gained outside of Canada."
Anil Arora, Statistics Canada's chief statistician, agrees that changes to the social and economic landscape could be a long-term legacy of the COVID-19 pandemic.  
"The pandemic is a defining challenge of our times; it will take all of us, pulling together in the same direction. We don't know what the second wave will look like, but we know there will be a second wave."
The ACS study was conducted from end-March to mid-April and involved more than 2,000 survey respondents, including more than 500 immigrants. A margin of error is not available as some respondents were surveyed through a Web panel, the author explains.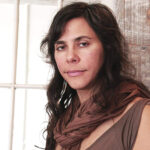 Elvira Truglia is a Montreal-based journalist who writes about the intersections of culture, politics, and social issues. She has also worked in the community, media and cultural sector as well as national and international non-governmental organizations.