Canada has been in conflict with its Indigenous Peoples since before the country was founded — as far back as when the early settlers arrived here. More recent issues include the infamous Oka stand-off between the RCMP and Mohawk in 1990 and the 2013 Elsipogtog First Nation blockade against resource exploration.
Indigenous resistance to oil pipelines and fracking (a form of resource extraction) spans the breadth of the nation, from the aforementioned Elsipogtog case in New Brunswick, to the Unist'ot'en clan of the Wet'suwet'en First Nation in British Columbia.
The blockade by the Unist'ot'en is the topic of a short documentary film, Invasion, co-directed by Franklin Lopez, along with Michael Toledano and Sam Vinal. NCM interviewed Lopez about the importance of the film and Indigenous resistance to extraction.
NCM: Why did you make this film?
FL: Me and 2 other film makers have been documenting the struggle of the Wet'suwet'en for nearly a decade. We have gone into their territory at different times, not just to document their struggle but also give them support by creating media pieces that help them get the word out. (2019) has been crucial for their struggle since in January it was the first time that a pipeline company got into their territory because the BC Supreme Court ruled in favour of them. Over the past year the company has been destroying a lot of their land. There have also been a lot of RCMP incursions that have been very negative for the Wet'suwet'en. (The Wet'suwet'en) wanted to show people what it was like while being invaded by pipeline companies and also the RCMP. They asked us to make a film; so all 3 of us together and gathered the footage to make the film.
NCM: As an immigrant yourself, why should immigrants care about Indigenous resistance to resource extraction?
FL: Immigrants should care about Indigenous resistance to pipelines, just the same way I think anyone should care about this. Particularly when you look at Canada's colonial history, and how the territory of Indigenous peoples were taken over, and particularly when you look at the case of the Wet'suwet'en whose title (to their land) was never extinguished – they proved in Supreme Court that their title has never been extinguished and that they are the sole proprietors of that territory – Canada is breaking their own rules and laws by approving their projects without consultation. This is a story about justice, and migrants or anyone should care about justice, no matter where it is.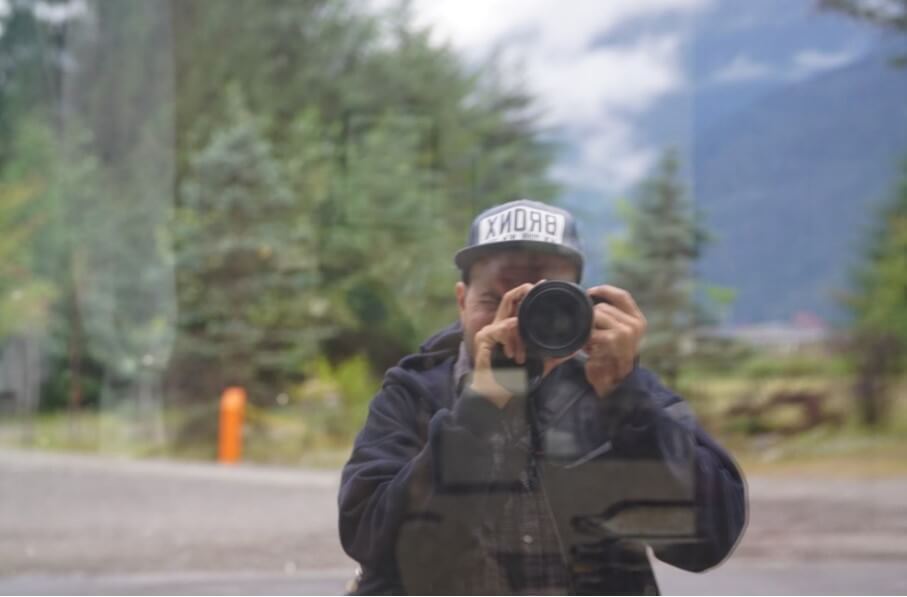 NCM: Resource extraction is often touted as providing jobs, especially jobs to immigrants. Is this true?
FL: One of the key selling points for pipeline companies to push these projects through is to talk about the jobs that they create. And it's true they do create jobs. But the thing they don't talk about is the other things that come with the pipelines. First of all, it is temp jobs with short shelf lives. A lot of the people that work on these pipeline projects are people who are not from the communities where the pipelines are being built; so it is a lot of people who do not have connections to the community and might not care about the community they are living in (temporarily). These people are housed in what I call "man camps" which are trailers in the middle of the wilderness. These folks make big salaries working in these projects. When they want to blow off steam, they go to the (nearest town) and a lot of them consume alcohol, and a lot consume drugs as well. A lot of them also look for sex work. A lot of communities that have these kind of projects go through them have experienced an increase in violence, especially violence against women; also drug use and elements like drug dealers moving into their communities. None of these aspects make it into the pipeline companies' PR machine. So yes immigrants may benefit from these jobs temporarily; but the damage to the communities could be something that could be felt for many years to come, not to mention the damage to the environment, not just by clearing trees for the pipeline, but by transporting fossil fuels to be burnt to later become greenhouse gases which exacerbate global climate change.
NCM: How can people access the film?
FL: (Invasion) is free to screen; anyone can watch it online or download it an organize screenings in their communities. We also give a screening guide that has sample questions that can help get a discussion going.
The entire film can be viewed below.
---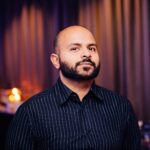 Isaac K. Oommen is an educator, freelance journalist and writer from Vancouver. He is currently based out of Alleppey.