A small group of nursing students and faculty from India are now in New Brunswick as part of a program that aims to eventually supply the province with 100 new nurses.
The University of New Brunswick and the province have welcomed a group of nine nursing students and two faculty members from India for a two-week stay as a first step toward a preceptorship program.
The aim of this trip is to develop a comprehensive preceptorship where students from India's Manipal Academy of Higher Education (MAHE) come to Fredericton to experience the clinical and cultural side of nursing in the province.
Michelle Christien is entering her last year at MAHE and has been gaining hands-on experience by visiting a Horizon hospital to better understand the differences between health care in New Brunswick and back home. She said she immediately spotted some differences.
"[In India] you're all nurses and roles are not divided. One nurse has to look after everything for the patient. Whereas here, you have different roles. The roles are very systematically divided," said Christien.
"When roles are divided, it is easier to care for the patient and there is good interdisciplinary communication and a relationship which helps in promoting the patient's health."
Christien also had the opportunity to discover the city of Fredericton as part of the cultural side of her stay and said it is "very calm and very peaceful."
"The people are so nice, so kind, so friendly. And I like my experience in the hospital and long-term care," she said, noting she would like to come back to Fredericton to work in the future.
Tathagata Konar is another student that is staying for two weeks to better understand the health-care system in the province. Having arrived on Aug. 9, he said he has already learned a lot about nursing just by observing and working in close proximity to other nurses.
"The nurses here spend a lot of time with the patients and back there, essentially, they cannot because they have such a workload," he said.
Konar did not consider nursing his first option, but after seeing the effects of the pandemic, he decided to study at MAHE. After this preceptorship, he hopes he can come back and make a difference in New Brunswick.
UNB also has a dual degree program that enables students at MAHE to practice in both India and New Brunswick. The goal of the dual degree is to reduce the barriers that registered nurses from outside the country face when coming to New Brunswick, which would also alleviate nursing shortages.
"This is a way that we can meet two deliverables: one, that we respect [nurses'] knowledge so there's no de-skilling, and the other is that we are able to support the workforce," said UNB's Dean of Nursing, Lorna Butler. She noted that nurses from other countries are often put in positions below their education, a problem she calls de-skilling.
There are roughly 1,000 vacant positions across the province, the New Brunswick Nursing Union said back in January. This program promises to bring 100 registered nurses from India between 2025 and 2029, and the first cohort has already had their first successful year.
Butler clarified that the province is "not taking away any nurses from the clinical employment setting in India," as the program offers 25 seats, a number determined by the Indian Nursing Council as "supernumerary" to ensure the same number of nurses are graduating in the country.
Judith Noronha is MAHE's dean of nursing and was one of the faculty members who travelled to Fredericton. She said the dual program offers different courses compared to a regular nursing program, as it combines teachings from both Indian and New Brunswick's nursing education.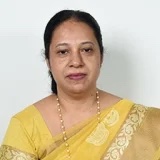 "Students undergo the curricular requirement of both the MAHE curriculum and also they will also fulfill the requirements of the UNB program … so that they will have the competencies which are required of both the countries," said Noronha.
To qualify for the program, nursing students in India need to complete Grade 12 with physics, chemistry, biology and English as their basic requirement and they need to be on the merit list of the Manipal entrance test.
About the nine students that are currently doing their preceptorship program, she said this gives them the opportunity to experience nursing in a different setting.
Christien said she is glad the province is interested in programs such as this, as it lowers the barriers to making a living in another country.
"I feel like they're not just calling us here to work, but they're calling us here to make it our home and to grow and to flourish."
_____
— This story and photo were produced in partnership with the SaltWire Network and New Canadian Media.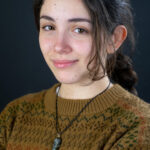 Giuliana Grillo de Lambarri
Giuliana Grillo de Lambarri is a student based in Fredericton, New Brunswick. She is originally from Lima, Peru, and came to Canada to pursue a career in journalism and political science. To Giuliana, journalism is all about forming a sense of community and shedding light on issues that affect everyone, including people who have been historically ignored by the media. When she isn't working, she is usually enjoying a walk along the trails of Fredericton or on the phone with her family. Have a story tip or pitch? Contact her at giuligrillo08@gmail.com.