Evidence shows that when COVID-19 forced shutdown of all forms of recreation, people tuned into aquarium webcams and explored new hobbies. Google search trends from April to September 2020 for Canada show an increase in searches compared to 2019, for phrases like 'home plants' and 'fish tank'.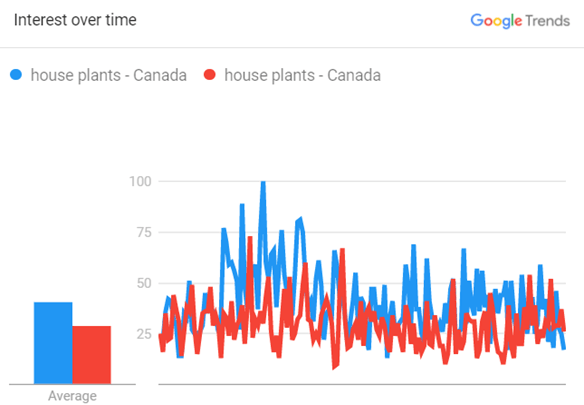 According to data shared by Meighan Makarchuk, Web Content Manager at the Vancouver Aquarium, their webcam viewership surged to around 40,000 daily views in April. She added that even in September the viewership remains high. The aquarium's youtube channel for a rescued otter pup has around 1,000 global viewers at any given time. "Everyday people reach out and say that watching the Joey baby otter has helped them through the pandemic, and even helped with insomnia, depression and anxiety. We have regular viewers who are hospital workers, teachers, other frontline workers – all of them tell us how Joey helps them."
Immigrant Employment During COVID-19
While the impact of COVID-19 has been felt by everyone in general, the August 2020 Statistics Canada Labour Force Survey indicates that immigrants have been hit especially hard. 
According to the survey, pre-COVID, the rate of transition to non-employment was low and similar for recent immigrants, long-term immigrants, and Canadian-born population, fluctuating between 2 and 4 per cent over February 2019 to February 2020. But as the pandemic hit, the rate jumped much more for recent immigrants, peaking in April at 17.3 per cent compared to 13.5 per cent for Canadian-born and long-term immigrants.
Plant Hobbyist – Seeking Hope in Plants
When people lose jobs and mental health is reportedly on the decline, what prompts new immigrants to expand their hobbies? It's the die-hard immigrant spirit, said Yukie Hanada, a plant hobbyist from Scarborough. Though Hanada has many years of Canadian IT marketing experience, she was laid off in May. Initially, she didn't know what to do and said she felt mildly depressed. That's when she took more interest in gardening.
"After working outside every day, things began to change," she said. "You sow the seeds, you see the plants blooming, the whole process is so joyous. It's not just that you are working out there, you are dealing with something that has life, and you put your effort in and you see the results…that's total joy."
Hanada said the best thing about her hobby was meeting and connecting. "I got good, close gardening friends. Without them I don't know how I could survive. We exchange seeds and share plants. Sometimes, I meet them once a week and that's helping me a lot."
Hanada has been a hobby gardener for 10 years and once had a part-time job in a flower shop in Japan, but it was the pandemic and the job loss that encouraged her to take it up seriously.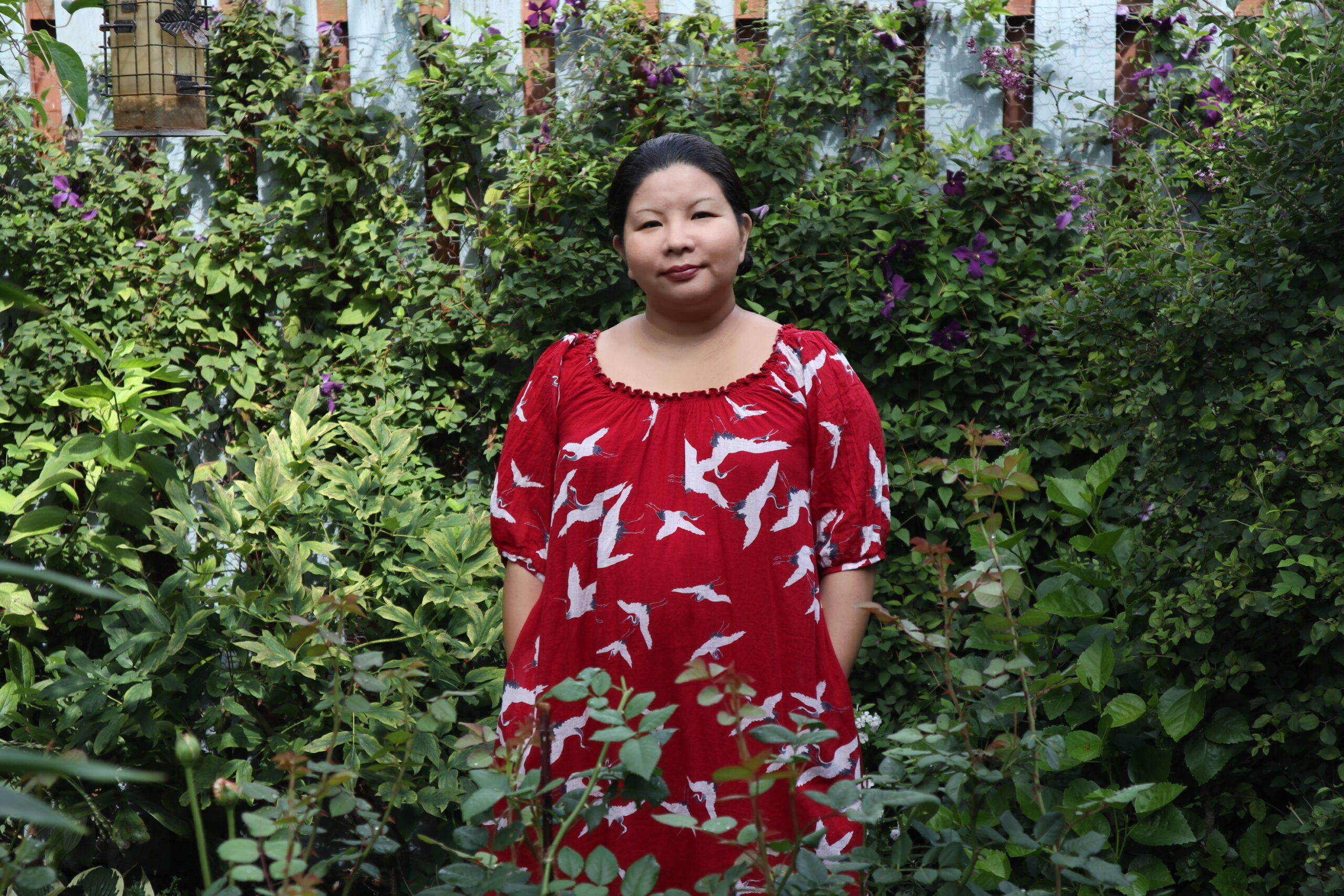 Hanada's description of a purple bloom on her instagram page echo the Canadian immigrant spirit; "I think I got this dwarf perennial phlox last year and poor thing, I kept moving her around. So it took her a really long time to bloom. But look at her beautiful face! Plants' resilience is so astonishing." 
Immigrant Aquarium Hobbyist – Happy to Spread the Joy
Like Hanada, Paul Alex from Barrie also took serious interest in his aquarium hobby only recently. Alex restores and rebuilds discarded fish tanks, and says that being able to provide cost-effective eco-systems is a big driving factor. 
Alex, who arrived in Canada in 2018 as a student, is now a Technical Analyst with RBC and spends his free time helping people set up aquariums. "It's been only five months since I started pursuing this as a serious hobby. The number of people setting up aquariums in their homes has increased during the pandemic, and every customer has a story to tell."
Alex said the best part about being an aquarium hobbyist now was the opportunity to make people energized and engaged. He shared an instance when a disabled lady, after receiving an aquarium as a gift, texted Alex and kept him updated about how the fish were doing. "The gift of an aquarium brought a big relief to her, even amidst the pandemic," he said.
"It came across as a big relief," said Suminthan Krishnamoorthy, a truck driver based out of Scarborough, referring to the aquarium he purchased from Alex. As his truck was mostly delivering for restaurants, during the shut-down, Krishnamoorthy lost many work hours. "When I got down-time, I decided to fulfil a long-time dream; of keeping an aquarium. The fish really helped me and my family." 
With COVID-19 still at large and with challenging transitions for immigrants, hobbyists like Alex and Hanada are shining a light on the Canadian immigrant landscape and they are not willing to give up.
Photos provided by Yukie Hanada and Paul Alex.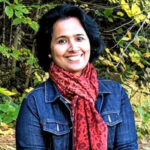 Minu Mathew is a writer and communication consultant who has worked closely with brands like Philips, 3M and Microsoft. She has a book of poems titled 'In the Garden of Rain' published on Amazon. Minu has lived in India, Sweden, US and UK. She currently lives in Toronto, Canada with her husband and two children.